Discover what Wildgoose have to offer...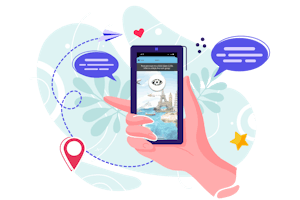 Virtual
Who doesn't love a social event? Bring your remote employees together with our interactive, game-sharing experiences - all without leaving the comfort and safety of your home or office! With a range of activities to choose from including our popular Murder Mystery, Around The World Challenge and Escape Room activities, we'll facilitate team interaction through live video stream and our award-winning app — Mobile Adventures!
Discover More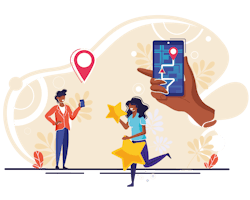 In-Person
Our talented team have been working hard organizing treasure hunts for over 15 years. From humble beginnings, we are now a world leader in team building activities indoors and out. So much has changed since we started — but one thing hasn't — the importance of community and physical connection that face-to-face activities provide. We've worked hard to make sure they're social distance ready but still pack a punch when it comes to having fun!
Discover More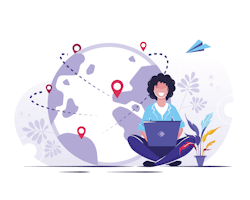 Hybrid
Hybrid working is here and we love it. It's hard to see why we didn't work like this before?! Whether your team is at home, in the office or out and about in their local area, our hybrid activities allow participants to choose the type of tasks and challenges to complete based on personal preference and location. Whether you're taking part in-person or virtually — everybody can get involved in the fun, no matter where they are!
Discover More
Our Popular Activities
Which of our popular activities will create a buzz for your team? Our range of virtual, hybrid and in-person activities are the perfect solution to bring teams together, stop feelings of isolation and have plenty of fun. There really is something for everyone! Put your code-cracking skills to the test, unleash your inner detective, solve a mysterious murder, travel the world or have a blast testing your general knowledge.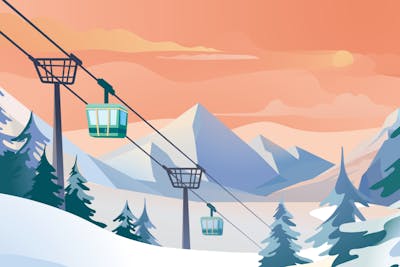 Remote Series: Murder On The Slopes
You're on an exciting skiing trip when a deadly disaster strikes…This 'chilling' virtual challenge will see you and your team racing against the clock to gather evidence and rule out the suspects in the hunt for a cold-blooded killer!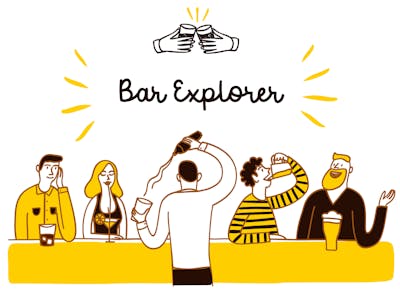 Bar Explorer
Cheers, L'chaim, Prost! Brimming with interactive challenges, this unique team activity is 'raising the bar' of scavenger hunts! Explore your chosen city and compete against your colleagues with a few bar stops along the way!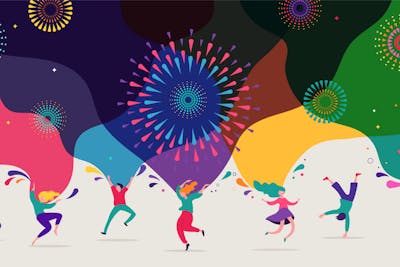 Remote Series: Around The World - Festive Edition
Experience the traditions and celebrations from around the globe in this adventurous virtual activity! Work together with your team to virtually explore fascinating destinations including South Africa, Indonesia, Brazil and many more.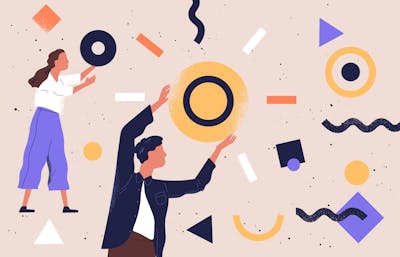 The Ultimate
Experience our very best challenges and tasks in one fun, interactive activity! Perfect for bringing your team together in a fun, engaging, safe environment!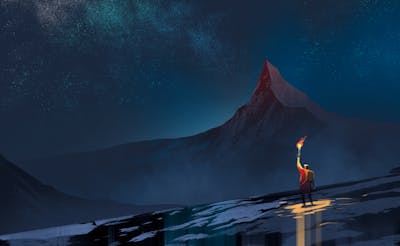 Arctic Survival Escape Room
Based on the popular escape room challenges, this 60-minute, virtual activity, hosted by one of our remote Event Managers, will put your problem-solving skills to the ultimate test. Working in remote teams, will you be able to crack the code before time runs out?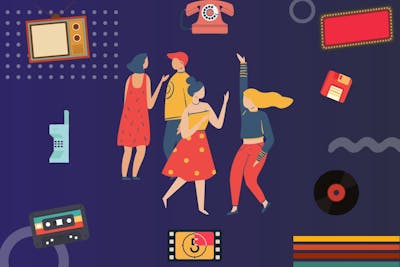 Remote Series: Team Quiz - Through The Decades
Fancy a trip down memory lane? Our Through The Decades Team Quiz is a nostalgic journey with film, music, gadgets and general trivia from the '60s through to the 2010s. No matter your era, there's something for everyone!
Our Popular Locations
Our events can be run all over the world - from London to Paris, New York to San Francisco - there's no destination off limits! Take a look below at some of our more popular locations but fear not if your location isn't listed - our events can be run anywhere, so just get in touch.
Interactive Content
Each of our activities includes a whole host of fun, interactive content for everybody to get involved with. Whether you're looking to unleash your inner detective, put your general knowledge to the test or travel the world and explore your favorite locations, there really is something for everybody! Our activities have been expertly designed to bring out the best in your team.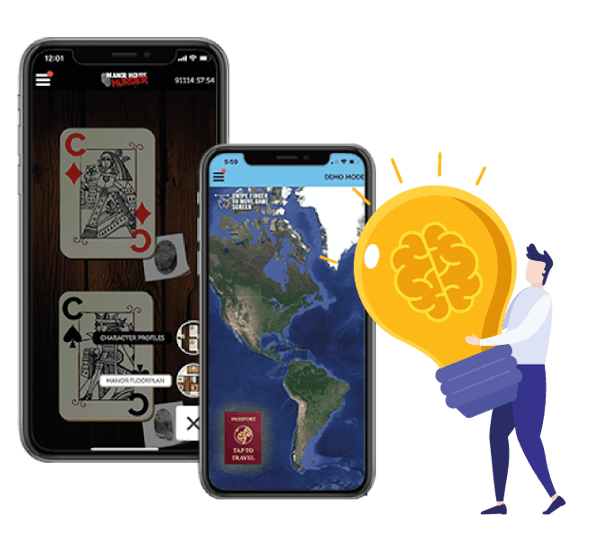 Purposeful Outcomes
Our team activities can help solve a range of challenges, whether that's bringing global teams together, helping employees build trust, highlighting the importance of collaboration or easing departmental friction. By utilising the flexibility of our platform, not only will you and your team have plenty of fun, you'll gain insight and information about your teams that is measurable, purposeful and can be used for future development.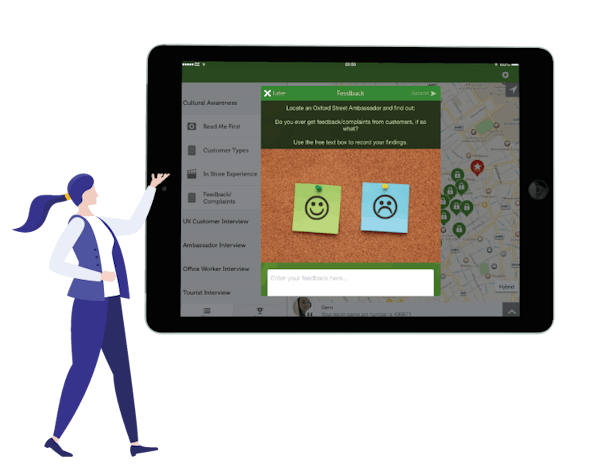 Support As You Need It
Our varied range of support options are here to make your life easier and to fit within your budget. Our team can help you plan and manage your event online or choose from one of our self-managed or remote managed options. Either way, our flexible solutions have got you covered!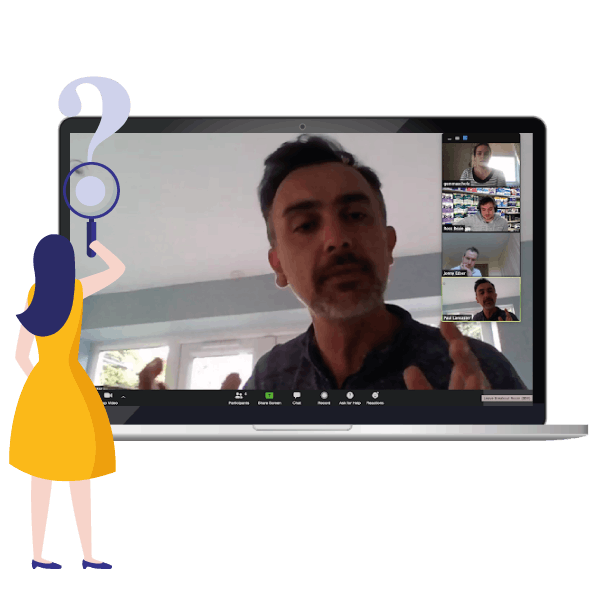 Get In Touch
Cookies
We use cookies to ensure that we give you the best experience on our website. If you continue to use this site we will assume that you are happy with it.
For more details see our Privacy Policy.
Sours: https://wearewildgoose.com/usa/
Virtual lawyers Around the World challenge!
I had a group of 40 lawyers participating in the Around the World virtual challenge which was brilliant. It was great fun with everyone engaging and pulling out the stops to create video and photographic answers where required. Well worth a try. It was a great way to start off a weekend conference / ice breaker.
Lauren was a great host!
Lauren was a great host for our murder mystery! Virtual team building across 3 countries isn't always easy, but this experience was totally seamless and really fun for everyone involved!
Get the annual pass, it'll more than pay for itself!
We have an annual pass and it has paid for itself over and over again! There is a wide variety of activities to choose from so there's always something new! Looking forward to the Xmas ones, that's a load off my mind, as finding something virtual to do is a challenge, and also if you are an organiser it is good to know that Wildgoose are 100% reliable.
Brilliant fun, highly recommended!
Our company recently did the Arctic Adventure escape room game with Wildgoose adventures. From our very first contact with Wildgoose, they were really helpful, always available & responsive. The overall experience was very well organised with fantastic facilitators and seamless tech which was all very straightforward & easy to use. The user interface is very engaging & polished, drawing participants in from the get go. The challenging tasks bought out the competitive streak in our teams. But even those on the team(s) not doing so well don't actually know that until the end of the challenge when the scoreboard is revealed, so they don't lose heart & have an equally brilliant time.
I would definitely book with Wildgoose again - all very cleverly designed. And from an organisers point of view, they are a dream to work with!
Corporate In-Person Event went great!
The Wildgoose challenges were really good and everyone in the team enjoyed them. The event helped break the ice between the employees who joined during the pandemic. I would definitively recommend the company, they have a good variety to choose from!
A great activity for a large group
The team at Wildgoose did a great job!! I had a bit of a unique ask in that I wanted an activity that our team (with cohorts in London, Berlin, Utrecht and Madrid) could all participate in. We ran all the location simultaneously; everyone had such a fun time and it really helped us feel like we were altogether in the silliness. The game itself was really engaging and entertaining and I love the fact I have got photos and videos to share with the team the next time we catch up. Thanks so much to Shelly for being so quick to pull it together (even adding the Netherlands location especially for us) and to Rachel for flawless delivery and guidance on the day itself. Cant wait for the next time!
Amazing experience from start to finish
Such an enjoyable experience from start to finish.
Nick and all the guys at Wildgoose could not have been more helpful. From the initial enquiry call for two events on the same day, working out the best value for money, assisting with the online booking form and of course the event itself. I cannot recommend Wildgoose enough. They were so accommodating and helpful on the day with making sure that even though we were running late they made the smooth transition from one game to the next. Thank you, Wildgoose!
Team meeting first time since COVID struck!
Our Team came together for the first time in 18 months due to Covid and this WildGoose Event was exactly the tonic we needed to realise what a great group we are and how well we work as a team. So much fun, recommend to anyone. We had a facilitator which made the event so much simpler to follow.
Sours: https://www.trustpilot.com/review/wearewildgoose.com
Screenshots
Description
Mobile Adventures takes location based games to an exciting new level. We're global leaders in delivering unique, fun and interactive games that combine amazing content with the latest technology to create a wide range of unique indoor and outdoor location based events.

Our innovative mobile gaming platform is ideal for private events, team building activities, training, group activities or simply as a fun location based activity that gets you out and about discovering great new places.

Using our latest technology, we can provide off-the-shelf games in any location or provide you with a game that is uniquely tailored to your needs with your own customised tasks, questions and challenges.

Mobile Adventures - the ultimate team experience in the palm of your hand!

No data is collected by us at the point of downloading the app or loading the game. We only start collecting data at the point when individuals join a game, At that point we collect the following data: device used, device operating system, distance travelled during the game, starting battery life of the device, which tasks your unlocked during the game, % of tasks that you completed correctly, location throughout the game and answers to challenges which includes text responses, photos and videos. We process this data to help us develop, test and improve the systems, services and challenges we provide to you. Further information about our data protection policy can be found here: https://wearewildgoose.com/uk/team-activities/privacy-policy/
As part of continuing to improve our app, we bring frequent updates to the store. This latest update includes bug fixes to improve the app for you!

Ratings and Reviews
Corporate Event - Festive Frenzy
We just finished our holiday festive frenzy social and people cannot stop raving about this event. We had around 30 people and everyone was enjoying the games and activities. Everything worked smoothly and the moderator from Wildgoose was a rockstar!!
Easy to use - Fun!
Great app for getting your team together to have some fun. Mobile adventures has helped my team get closer together in this remote world! Definitely recommend!
So much fun!
I participated in this game as part of customer service week with my company. Had a great time doing this. Will look to play again!
The developer, Wildgoose, indicated that the app's privacy practices may include handling of data as described below. For more information, see the developer's privacy policy.
Data Linked to You
The following data may be collected and linked to your identity:
Location
User Content
Identifiers
Usage Data
Diagnostics
Privacy practices may vary, for example, based on the features you use or your age. Learn More
Information
Seller

Wildgoose Events Limited

Size

63.1 MB

Category

Games

Compatibility

iPhone

Requires iOS 12.1 or later.

iPad

Requires iPadOS 12.1 or later.

iPod touch

Requires iOS 12.1 or later.

Languages

English, Danish, Dutch, Finnish, French, German, Greek, Italian, Japanese, Norwegian Bokmål, Polish, Portuguese, Russian, Simplified Chinese, Spanish, Swedish

Age Rating

4+

Location

This app may use your location even when it isn't open, which can decrease battery life.

Copyright

© Wildgoose

Price

Free
Supports
Family Sharing

With Family Sharing set up, up to six family members can use this app.
You May Also Like
Sours: https://apps.apple.com/us/app/mobile-adventures/id824257097
God's Love Poured Out // The Wild Goose - Segment #1
Team Building Activities - Virtual, Hybrid & In-Person
We know it's been a while since teams last got together and the effect that can have on communication and morale. Whether you're still working from home or just getting back to the office, there's never been a more important time to boost engagement and camaraderie to help rebuild workplace relationships.
Flexible Team Building Activities and Ideas
We've expertly designed our virtual, hybrid and in-person team building activities to be fun, flexible and energy-filled. Using cutting edge, creative technology, we deliver memorable events that incorporate all the best elements of traditional team building when you need it most.
With over 15 years experience in the events industry, Wildgoose are the leading provider of team building activities worldwide. We delivered over 1,700 fun and purposeful, virtual team events in 2020 and we're now very proud to have relaunched our in-person team activities too.
Choose Your Activity
We have a range of activities to suit every brief, location and group! Whether you're looking to put your code-cracking skills to the test with a virtual Escape Room, unleash your inner detective and solve a mysterious murder or get together in-person and explore your favourite location, we've got something for you! With guaranteed availability* and engaging Event Hosts, our range of team activities can be played virtually, in-person and hybrid. Have a question? Just send us a message and we'll get back to you.
*When booked 14 days in advance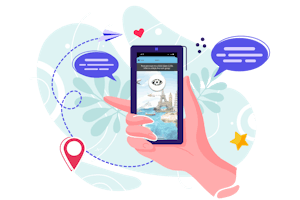 Virtual
Bring your employees together with a virtual team activity designed to connect, motivate and inspire. Hosted by a remote Event Manager - you'll be engaged from start to finish!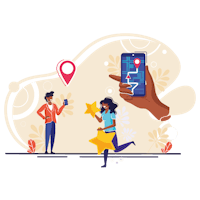 In Person
Our social-distance ready, in-person activities can be played indoors and out, in any location! Designed to promote community and physical connection - they're the perfect solution to get together and have some fun.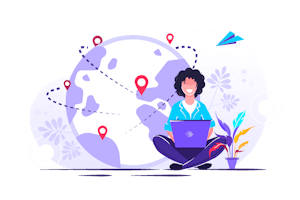 Hybrid
Hybrid working is here and we love it. Whether your team is at home, in the office or out and about, our hybrid activities allow participants to choose the type of tasks to complete based on personal preference and location.
How are we making our team activities safe?
Our design team have worked hard to make sure all of our In-Person activities are social distance ready and safe to play. For more information on exactly how an in-person activity will run click below
Find Out More
Wildgoose Covid Guarantee
Worried about returning to in-person events? If your event changes due to Coronavirus, the Wildgoose Covid Guarantee allows you to effortlessly switch between our virtual, hybrid and in-person activities.
Tell Me More
Our most popular locations
Thanks to our immersive tech, our interactive team building activities can be run anywhere in the world. From exploring vibrant cities to indoor events, we can deliver flexible content that engages and inspires. Using remote event management and plenty of virtual, hybrid and in-person solutions, we've got you covered no matter where you are! Take a look at some of our favourite locations below.
Get In Touch
Cookies
We use cookies to ensure that we give you the best experience on our website. If you continue to use this site we will assume that you are happy with it.
For more details see our Privacy Policy.
Sours: https://wearewildgoose.com/usa/team-building-activities/
Are wildgoose we
Hey, jock, will you dump yourself, or help. The big man jumped in surprise, but when he saw me, he stuck out his powerful chest. - You wanted to go to the morgue. I understand him, I am not athletic, and the sportiness of the figure is hidden by a tracksuit.
God's Love Poured Out // The Wild Goose - Segment #1
Says something. then strong arms raise me, a short kiss and I'm already on my back, on the bed. finally took off my panties, spread my legs and dug my lips into my squelching and distraught cunt. I love Cooney, but I can't already. he scoffs !!.
Similar news:
Okay, this is already the lyrics. As if not cunning, but he was strained all the same. I put the chair closer to the screen so that I can see everything well. Nearby on the bedside table I put a faloimmitator and others as I call personal belongings - put the disk.
1165
1166
1167
1168
1169