Advanced Stats in College Football: What They Are, Where to Find Them
You've seen us reference them in many of our stories. And you might be a little thrown off by the language and numbers. But don't fret. Advanced stats in college football aren't as complicated as they seem.
Oddsmakers and the betting market already factor pretty much every conceivable statistic into their process. Looking at most publicly available stats in any sport won't give you an automatic edge. But to stay sharp and keep up with them, here are the advanced stats bettors should know.
I can't and won't list every stat, but this should serve as a guide on how to interpret them on your own. Many of these statistics are housed under "Advanced Metrics by Team" at CollegeFootballData.com.
---
How to Bet on College Football with Advanced Stats
Click the links to jump to a section.
Same Stats, Different Interpretation
Rates for Everything
Rethinking Turnovers & Regression
The 5 Key Advanced Stats
Matchup-Based Metrics
Betting Totals
Where to Find These Metrics

Some of the "advanced" stats college football bettors use aren't all that advanced.
Same Stats, New Interpretation: YPP vs. YPG 
Yards per game (YPG) is influenced by game flow, team philosophy and so much more. Look at yards per play (YPP) on offense and defense instead.
My favorite way to illustrate this is from a 2018 game between Oklahoma and Army.
Oklahoma gained only 355 yards against Army in a 28-21 Sooners overtime win. Doesn't sound all that great, especially for an offense led by eventual Heisman winner Kyler Murray.
But Oklahoma only had the ball eight times and ran just 40 plays because Army controlled the ball with its triple option. That's an indictment of Oklahoma's defense, sure, but not of the offense's ability to move the ball. The Sooners' 8.88 yards per play on offense in that game is an excellent number.
Once enough games have been played, use a team's yards per play differential from offense and defense to determine its all-around strength.
The median FBS offense in 2020 (Georgia State) gained 5.66 yards per play, so anything better than that was above average. BYU led FBS at 7.84 yards per play on offense, while Iowa was tops on defense at 4.34 yards per play allowed.
Click to return to table of contents.
Why Not Rates for Everything?
Sack rate, for example: If your defense has four sacks in a game, that's pretty good, right? But if it had four sacks when the other quarterback dropped back to pass 100 times, that's not as good.
Same goes for your offense. Army gave up three sacks last season because it never throws. Hawaii gave up 46, the second most in FBS, because all it does is throw.
Any statistic you look at, consider using the rate, not a raw total.
Click to return to table of contents.
Turnovers & Regression
Turnovers are based on luck, to a certain extent. Over a large sample size, each FBS team will recover about 50% of fumbles. And the FBS average for passes defended that turn into interceptions is just over 20%.
Because football teams only play 12 games per year, a team can get really lucky or unlucky in this regard in a single season, which can lead to 2-3 fewer wins. The next year, they could play at the exact same level but get some better turnover luck and win 2-3 more games.
How havoc influences turnovers: Havoc is defined as plays in which a defense records a tackle for loss, forces a fumble or defends a pass. Our Collin Wilson loves betting on teams that create havoc, and there are certain defensive coordinators who coach it best. If you're constantly causing havoc, you'll force more turnovers.
But don't blindly look at turnovers in a small sample size and assume it was a product of that team's coaching or ability. If a team has an unusually positive turnover margin one year, it will often come crashing down the next year.
Close-game regression: We tend to overrate a player or coach's ability to win close games. There's lots of luck baked in.
Teams with 5-0 records in one-possession games tend to come back down to earth the following year. Not because they're any worse, but because they got a little unluckier. Teams that struggled in close games usually regress the following year.
Click to return to table of contents.
Key Advanced Stats for Betting College Football
OK, now to the actual stats.
Connelly and Football Outsiders boiled down the success of a football team into five factors.
Efficiency (Success Rate)
Explosiveness (IsoPPP)
Field Position
Finishing Drives (Points Per Trip Inside the 40)
Turnovers
These factors come together to make S&P+, which rates FBS teams from 1-130 based on play-by-play performance and not wins and losses. The S&P+ numbers are usually very close to point spreads.
Success Rate (efficiency): Created by Football Outsiders, it's defined as gaining 50% of necessary yardage on first down, 70% on second down and 100% on third and fourth down.
Explosiveness: Coaches talk about it all the time now. If you can move the ball in large chunks, and prevent your opponent from doing so, you're going to win a lot of games.
The best explosiveness measure is IsoPPP+ because it's relative to field position. A 35-yard touchdown pass is incredibly valuable because it covers all the yards remaining to score. There was no way that team could have gained more than 35 yards on that play, even if the ballcarrier was 15 yards clear of the closest defender.
CFBStats.com also has raw big play numbers, like total plays of 10-plus yards, all the way to 90-plus yards.
Points per trip inside the 40 (finishing drives): The "red zone" being defined at the 20-yard line is kind of arbitrary. The 40-yard line is a better measure, because it's when a team could conceivably score points via a field goal or eventually a touchdown.
Just look at the points a team expects to score on 1st-and-10, by yard line. It really starts to get serious once you get to your opponent's 40.
Field Position: Special teams is obviously a huge part of this, but the offenses and defenses feed off each other here. Alabama's offense always has good field position because the defense never lets its opponents move the ball downfield. Ohio State's offense is so efficient and rarely goes 3-and-out that the defense is often in favorable situations.
Click to return to table of contents.
EPA, a Catch-All
There's a great catch-all for players and teams at both the play and game level — expected points added. The difference between the Expected Points (EP) at the start of a play and the EP at the end of they play.
Mac Jones completing a 32-yard pass to the Ohio State 43-yard line in last year's national title game gave the Tide about 2.7 points. It makes sense on the surface because Alabama got near field-goal range.
Matchup-Based Metrics
I can't list them all because there are too many. But you can use certain advanced statistics to find matchups where one team excels and one team struggles and make a bet in part based on that. You can find all of this data under "Advanced Metrics by Team" at CollegeFootballData.com.
Opportunity Rate vs. Stuff Rate: Opportunity rate is the percentage of carries that the running back gains five yards. Gaining those first five yards are thought to be a product of offensive line play. Stuff rate is how often a defense tackles a player at or behind the line of scrimmage.
So if you have an offensive line that ranks low in opportunity rate and a defense that's great in stuff rate, you have a mismatch in favor of the defense.
Explosiveness vs. Explosiveness: An offense that makes big plays against a defense susceptible to them.
Adjusted Sack Rate vs. Adjusted Sack Rate: Offensive line stats aren't perfect, but this is a good way to find a defensive line that might dominate.
Click to return to table of contents.
What About Over/Unders?
I'm a big fan of betting unders in college football. You just need to recondition yourself to love great punts, three consecutive running plays that go for 11 yards and turnovers in the red zone, and you will too.
There are ways to find value on overs and unders using pace metrics.
Plays per minute: How quickly are teams getting to the line to snap the ball? More plays and more possessions mean more points. CFBAnalytics has some other good tempo measures, like possessions per game and plays per possession.
The trouble is that the market is already factoring in these pace numbers, so you need to spot opportunities where you think a team might change its normal pace. Either before the season with new coaches/scheme or for a specific game.
Adjusted Pace: How fast a team plays, adjusted for how often it runs or passes. Naturally, if you throw a lot, you'll run more plays since the clock stops on incompletions.
Standard Down run rate: How often a team runs the ball when you'd expect them to. When betting unders, I like teams that run the ball. It keeps the clock moving.
Conversely, there are certain defenses that teams like to pass against on first down. Teams never ran on Michigan State on standard downs (130 of 130 FBS teams) last season. Teams love to run against Bowling Green, however (second of 130).
Click to return to table of contents.
In Conclusion …
College football advanced stats aren't as far along as the NFL's. And nowhere near MLB.
But there's a wealth of information out there for bettors to use, and I encourage you to take advantage by learning more.
Where to Find Advanced Stats
CollegeFootballData.com
CollegeFootballData.com is a great resource for everything from basic stats to advanced metrics like Expected Points and success rate.
They've also got play-by-play data if you're interested in doing your own analysis in Excel, R or elsewhere.
SBNation's FootballStudyHall.com
Bill Connelly — formerly of SB Nation and now at ESPN — is the gatekeeper for a lot of college football's best advanced metrics. A lot of his work there is still applicable.
FootballOutsiders.com
FO pioneered many advanced NFL metrics, and did the same for college. A lot of their college stats aren't available until Week 6.
CFB Professor
I feel bad excluding so many other independent voices on Twitter and elsewhere who do wonderful college football analysis, but one guy I like in particular is Adam McClintock. He does a lot of work grading coordinators and playcallers, which is pretty unique to what else is publicly available. Some of that data he puts out on Twitter, and other stuff is on his Patreon, which you can get for $2 a month.
Click to return to table of contents.
How would you rate this article?
Sours: https://www.actionnetwork.com/ncaaf/how-to-bet-on-college-football-using-advanced-stats-to-handicap-games
FEATURED MATCHUPS
Full Matchup Page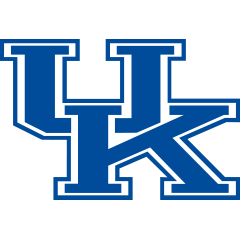 12WINS(.176)
2TIES
60WINS(.824)
CURRENT WIN STREAK 11 Georgia (2010-2020)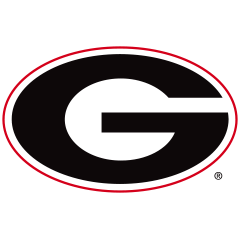 Full Matchup Page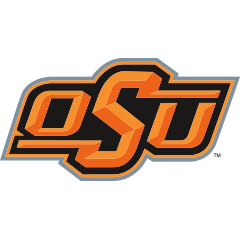 9WINS(.257)
0TIES
26WINS(.743)
CURRENT WIN STREAK 2 Texas (2019-2020)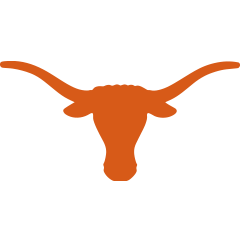 Full Matchup Page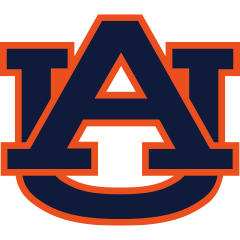 18WINS(.617)
1TIE
11WINS(.383)
CURRENT WIN STREAK 5 Auburn (2016-2020)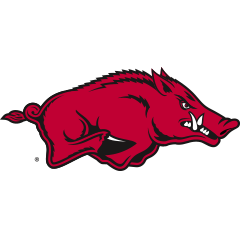 Full Matchup Page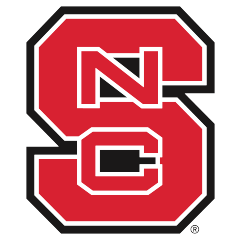 7WINS(.412)
0TIES
10WINS(.588)
CURRENT WIN STREAK 1 Boston College (2019)
Full Matchup Page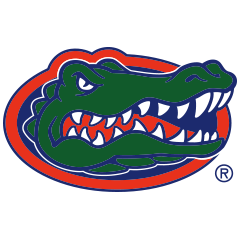 33WINS(.515)
3TIES
31WINS(.485)
CURRENT WIN STREAK 2 LSU (2019-2020)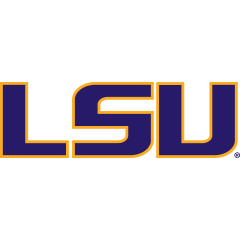 Sours: http://www.winsipedia.com/compare
Split Statistics
The Ultimate Site for College Football Stats Junkies
All stat categories broken down by game location, game result, playing surface, opponent, and month. Split statistics are provided by team and player.
Rushing, passing, and receiving broken down by half, quarter, down and distance, field position, and score. Situational statistics are provided by team and player.
Sortable national and conference leaders for teams and players, for all games and by split statistics.
Want to work with the data directly?
---

SportSource Analytics is the industry leader when it comes to college football data.

The same data sets we used to power our platforms (including cfbstats.com), we make available and affordable to the entire college football analytics community.

Why Our Data?
---
Certified

Our data set is the official data set of the College Football Playoff. It is also used by hundreds of companies, bloggers, websites, college teams, professional teams, and fans.

↻

Complete

Our data set has every play of every game for all 130 FBS Teams.

$

Cost Effective

Save tens of thousands of dollars in trying to aggregate this data manually.

Extensible

Our CSV (Comma Separated Values) format can easily be imported into any spreadsheet or database in seconds.

Guaranteed Updates

Our files are updated frequently during the week and every Sunday morning after all the weeks games are played.
Our Data Packages
---
Below are the three main data packages that we offer.
Basic Package
The Basic Package provides a very robust set of data targeted at those getting started with analytics. This package is also perfect for fantasy players trying to gear up for the upcoming season.

Advanced Package
This package is designed to have the lowest level data required to perform very detailed analytics. It includes detail of every play that is run for all FBS Teams in addition to all of the data in the Basic Package. Both commerical and non-commerical packages are available.

Complete Package
This package provides all of the detail of the Advanced Package in addition to a historical data set going back to 2005. This set is perfect for performing trending and regression analysis over 10+ years of data. Both commerical and non-commercial packages are available.
Basic
Advanced
Complete
Player Rosters
✓
✓
✓
Player Statistics
✓
✓
✓
Team Data
✓
✓
✓
Game Data
✓
✓
✓
Offensive Data
✓
✓
✓
Defensive Data
✓
✓
✓
Special Teams Data
✓
✓
✓
Detailed Drive/Possession Data
✓
✓
✓
Detailed Play By Play Data
✓
✓
Historical Data (2005-present)
✓
Cost
$350
Contact Us
Contact Us
★ Sign up before August 15th for our Basic Package and get the early season discount price of $299.
Specifications
---
All of the data is provided via a compressed zip file. This zip file contains several CSV (Comma Separated Value) files. The files are self-explanatory and each file has detailed column headers that define the statistics covered in the file. There is also a RELEASE.txt file that has a data dictionary to help users work with the files.
⇣ Download our sample Advanced Package file, which is the complete 2005 Season Advanced Package file.
⇣ Download our sample Basic Package file, which is the complete 2005 Basic Package file.
Want to learn more?
---
Contact us at [email protected] for sales information and pricing.
Sours: http://www.cfbstats.com/
College Football Advanced Stats 101
Consider supporting our writing for the 2021 season for just $5.
Get the data you need to know about your team
There's a lot more to the game than what you saw on TV. Bad losses weren't so bad, and that big win might've been a bit lucky. Either way, we bring you the stats to ground your gut-feeling in reality. We help you be a smarter college football fan so you can be the ultimate couch coach.
College Football Elo Ratings
Back up your gut with stats. That last loss was painful, but was it predictable? Elo is our way of rating each team based on their wins and losses.
Each Power-5 team starts at 1500, and from there they gain and lose points based on their results. Win a game you are supposed to: your rating may go up a few points. But win a game you were a massive underdog in? You'll shoot up the rankings.
Adjustments are made for home-field advantage, conference, and turnover in the offseason.
This allows us to give win-probabilities for each matchup based on each team's Elo rating.
Read up more on it here.
Join A Community of Stat Nerds
Weekly Stats Delivered to Your Inbox
We send a weekly newsletter covering some topics more in-depth, and share our win-probabilities for the upcoming week of games to help you inform any bets you may want to make.
Latest Posts
Week 7 Elo Win Probabilities

by Kyle Bennison

ACC Big Ten Big-12 Pac-12 SEC American Conference USA Independents MAC Mountain West Sun Belt ACC Big Ten Big-12 Pac-12 SEC American Conference USA Independents MAC Mountain West Sun Belt

Week 6 Elo Win Probabilities

by Kyle Bennison

ACC Big Ten Big-12 Pac-12 SEC American Conference USA Independents MAC Mountain West Sun Belt ACC Big Ten Big-12 Pac-12 SEC American Conference USA Independents MAC Mountain West Sun Belt

Week 6 Elo Rankings

by Kyle Bennison

It's Week 6 of the college football season. Here are our latest rankings using our Elo rating system. Florida lost in a shocker to Kentucky, dampening the impact of their impressive performance against Alabama. Kentucky … Continue reading Week 6 Elo Rankings→

Week 5 Elo Win Probabilities

by Kyle Bennison

ACC Big Ten Big-12 Pac-12 SEC American Conference USA Independents MAC Mountain West Sun Belt ACC Big Ten Big-12 Pac-12 SEC American Conference USA Independents MAC Mountain West Sun Belt

Week 5 Elo Rankings

by Kyle Bennison

It's Week 5 of the college football season. Here are our latest rankings using our Elo rating system. Minnesota was easily the biggest shock of the week, dropping 16 spots after a 14-10 loss to … Continue reading Week 5 Elo Rankings→
Go Deep: Listen To Our Podcast
Looking for more analysis and insight? The best place to go is our weekly podcast. It's available pretty much everywhere, but you can check out the latest episode right here. Make sure to subscribe to get notifications when a new episode is out. (Note: Podcast is on pause for the 2021 season. Join us on Twitter this season for live chats on gamedays.)
Sours: https://staturdays.com/
Football stats college
That's it, - closing the book, the girl said: I went. She packed her things and went to the exit. I follow her, see her off. The thought that she might not be wearing panties stuck like a nail in my head. While she was packing, bending over to the briefcase, I tried in every possible way to confirm my observation, but the result was zero.
#9 Michigan vs Nebraska Highlights - College Football Week 6 - 2021 College Football Highlights
In general, Troy had enough worries and hassles. And then there's this bitch. How is she there. Kelly Lindhow, isn't it. Well, yes, it was she.
Now discussing:
Given birth to, I admired her incredibly sexy sweaty naked body radiating fluids. At such moments, my friend immediately woke up and asked for her wet burrow with a perfectly shaved small strip of dark pubic hair. Rarely did I manage to restrain myself at such a moment, and I, throwing away all the washcloths and basins, pounced on her and put her in my.
Favorite pose - a crustacean. She, in her modesty, began to resist, saying that there was no place for this, but I only became even more inflamed and inserted my penis into her vagina.
165
166
167
168
169