GE Alarm System
Reviews of the Famous Brand & is it the right Alarm System for you?
General Electric builds thousands of technical items for the home.  You most likely already have a fridge, stove or something as simple as a light-bulb in your house with their brand on it.  If you have had a home security system installed in your home within the last 20 years the equipment (whether you knew it or not) it is most likely GE.  Their main competitor is Honeywell and both companies supply dozens of home security companies with equipment for customers.
Here is a quick glance at the good and the bad of General Electric Security:
Pros
Brand name knows by millions
Reliable security system equipment
Affordable
Wired or wireless equipment available
A+ BBB rating
Cons
Not too much available in the automation field
Not a monitoring provider
Most equipment requires a professional installer
Purchase their equipment through dealers
The one thing you should know off the bat is that GE is a provider of alarm equipment but they do not provide monitoring services.  Many companies and dealers use either all or pieces of their system that they offer to customers including.  Some of the companies include:
---
Way back when…
1892 – Like ADT, General Electric has a history of over 100 years.  However, they are in several markets and not security alone.  They innovate and create the security products for consumers to either buy and set it up yourself (DIY) or purchase through a company.
In 2010 their security division was acquired by UTC Fire and Security and they employ over 44,000 people with annual sales of over $5 billion dollars.  (Wiki source)
The Future of GE security will continue to be a quiet one.  They let third party companies market their products how they wish and keep it at that.  They have some new equipment to go with the changing times of smart home automation technology but most of their equipment is the standard sensors which have been the industry standard for the past 30 years.
Their brand name is what keeps companies using them as a provider of security equipment and what keeps customers happy.  Their devices all have backup batteries so in the event of a power outage when burglaries rise you will still have power to the security system.
---
What catches the bad guys…
While newer companies make the same gadgets with more of a sleek, modern look, GE equipment will always outperform and outlast them for the moment being.  It may not look as cool or be marketed as the 'newest' and 'greatest' thing but it will do the job.
Simon XT Panel
This is by far the most sold control panel in all of security.  It is reliable, simple to set (arm and disarm) and easy to accessorize with key fobs, sensors and more.  Even though touchscreens exist most companies still use this as their brain behind the alarm system.  Although it looks basic you can connect with it through Alarm.com app and control it via mobile smart phone.  If you get it, you can pay to have it mounted on a wall or just set it in your closet.  Protect America security system uses this for free along with a touchscreen secondary backup panel.
Security Camera + LCD monitor kit
The newer side of GE has arrived…
This is by far the best deal out there for not only a HD security camera but also a touchscreen kit.  Great for monitoring the baby, any rooms or the basement.  Many parents use it as a cheaper alternative to a baby monitor.  We recommend this camera because it is GE brand over the Nest or Canary cameras who's prices are 3x this.  Easy to control and set up, must have wifi.  It is also easy to move around opposed to getting a hardwired camera in place.
Get this for up to 65% OFF and Free Shipping Here
Other General Electric Security Equipment
They own a huge market share in the home security industry and carry:
Window and door sensors
Touchscreen panels
Flood sensor
Smoke & C02
Motion detectors
Glass break sensors
If you go with a company that carries GE equipment and a device breaks or runs out of batteries, make sure you contact your company directly and not GE support.
---
Our conclusion
General Electric offers several solutions for your home security needs.  It is reliable equipment that has helped dozens of companies grow into the giants they are.  They may not always have the latest and greatest in what they offer but you can rest assured you aren't getting a piece of junk.
Let us know any experience or ratings you have for GE below.
[frontpage_news widget="4288″ name="Trending Articles"][frontpage_news widget="4288″ name="Trending Articles"]
Sours: https://alarm-reviews.net/ge-alarm-system/
Best DIY home security systems in 2021
The best DIY home security systems let you protect your home for less than it would cost for you to have a professional installer come into your house. As their name implies, you have to install a DIY home security system, but it's easier than ever; most sensors that come with these kits are wireless, so it's simply a matter of sticking them to a window or door. In most cases, all you'll need is a screwdriver.
What's more, most of the best DIY home security systems offer the option for professional monitoring. So, if you want emergency services to be alerted in the event of a break-in or fire, you can add this on for a monthly fee. Some security kits even provide smart home control, so you can integrate third-party accessories such as smart lights, smart locks, and smart smoke detectors.
What are the best DIY home security systems?
After testing a number of systems, we think the best DIY home security system is the Abode Essentials Starter Kit. At a starting price of around $200, it's one of the most cost-efficient smart security bundles available, and it offers integrated smart home abilities so that you can rig up devices like smart bulbs and smart door locks, along with everything else.
The only caveat is that this kit doesn't include many accessories, though you can purchase other sensors for a reasonable price. However, it works with HomeKit, making it one of the few security systems that's compatible with Apple's smart home platform. That's also why it won a 2021 Tom's Guide Award for Smart Home.
The best DIY home security kit for those on a budget is the Ooma Home Security Kit ($180), which gets you all the basics, such as motion sensors and some integration with other smart home devices. Since it launched, the company has added both cellular and battery backups, but both cost extra, which makes this less a bargain than its initial price.
Bad news for Ring Alarm owners: Ring is ending its $10/month Ring Protect Plus plan; if you want professional monitoring, you'll have to subscribe to its Ring Protect Pro, which is $20/month. Current Ring Protect Plus subscribers will be grandfathered in until January 1, 2025.
If you'd rather leave it to others, here are the best professionally installed home security systems.
1. Abode Essentials Starter Kit
The best DIY home security system
Specifications
Professional Monitoring / Monthly Price: $20/month or $200/year
Number of Sensors Included: 2
Cellular Backup: Yes
Battery Backup: Yes
Smart Home Compatibility: Alexa, Google Assistant, HomeKit, Nest, IFTTT, Zigbee, Z-Wave
Reasons to buy
+Easy to install+Easy access to professional monitoring+Offers many home-automation schemes
Reasons to avoid
-Some setup available only through web app-Smart-hub capabilities not as robust as on other hubs
Whether you're a first timer to smart security or a seasoned veteran in the world of automation, the Abode Essentials Starter Kit has something for everyone, which is why we think it's the best DIY security system overall. In addition to being a versatile smart home controller with both Zigbee and Z-Wave integration — which means you can use it to control things like smart bulbs and smart locks — it's also straightforward to set up. Abode's system can also be connected to Apple's HomeKit, and controlled using Siri.
The beginner's bundle is a bit slim in its accessory offerings, but you can choose from a host of other packages and purchase additional sensors separately.
Abode offers three tiers of service: Free, Standard ($6/month or $60/year), and Pro ($20/month or $200/year). The free plan does not let you record video from cameras or use automations within the system, but you can view live video, use smart home integrations, and get push notifications.
The Standard Plan gets you 7 days of rolling cloud storage for video and a timeline of events, such as when doors are opened. The Pro plan gets you 30 days of cloud storage, as well as 24/7 professional monitoring, as well as cellular backup. If you have the Standard plan, you can also get three- and seven-day monitoring on an as-needed basis for $8 and $15, respectively.
Read our full Abode Essentials review.

2. Ooma Smart Security Starter Pack
Best value DIY home security system
Specifications
Professional Monitoring / Monthly Price: $14.99
Number of Sensors Included: 2
Cellular Backup: No
Battery Backup: No
Smart Home Compatibility: Alexa, Google Assistant Nest, IFTTT
Reasons to buy
+Affordable kit and accessories+Remote access to emergency services+No app required for notifications
Reasons to avoid
-No automation abilities (besides scheduling and geofencing)
Don't care too much for professional monitoring? The Ooma Smart Security Starter Pack is very bare-bones — you get the hub, one motion sensor and two entry sensors — but you also get Ooma's robust VoIP service with low monthly fees. The system also works with Alexa and Google Assistant, so you can use a smart speaker to arm and disarm your system, and get updates on the status of the system.
Ooma's free tier includes push notifications, unlimited sensors, and a remote siren. For $5.99 per month, you get e911, phone call, text message, and email notifications, and auto arm and disarm.
Ooma also added professional monitoring (for an extra $14.99 per month), which was a much-needed feature. Since its launch, Ooma has added both battery backup ($34.99) and cellular backup, so your system will continue to function if the power and Internet go down. The Ooma Telo 4G — which provides cellular backup — costs $129, plus $11.99/month.
Read our full Ooma Smart Security review.
3. Blue by ADT
Home security from a seasoned pro
Specifications
Professional Monitoring / Monthly Price: $19.99
Number of Sensors Included: 4
Cellular Backup: Yes
Battery Backup: Yes
Smart Home Compatibility: Alexa, Google Assistant, August
Reasons to buy
+Optional professional monitoring+Lots of third-party integrations
Reasons to avoid
-Clunky camera setup-Not HomeKit compatible
The third time is the charm with Blue by ADT. This sleek little DIY home security system comes with the basics (the lowest-priced system is $200), yet allows you to add accessories, such as security cameras and video doorbells, as you see fit. The hub includes a siren and a keypad to arm and disarm the system, as well as a Z-Wave antenna for smart home connectivity, an 85-decibel siren, a 4G LTE cellular radio, Bluetooth, a 2.4GHz Wi-Fi radio, a speaker, and a 24-hour backup battery.
While chunkier than most of the best video doorbells and home security cameras, Blue by ADT's devices include facial recognition to notify you of familiar faces, plus smoke and CO2 siren detection. In the month we tested Blue by ADT, we came away impressed. However, its monthly monitoring fee of $20 (plus $3/month for each camera) is a little higher than the rest.
Read our full Blue by ADT review.
4. SimpliSafe Essentials
Best professional monitoring
Specifications
Professional Monitoring / Monthly Price: $14.99-$49.99
Number of Sensors Included: 4
Cellular Backup: Yes
Battery Backup: Yes
Smart Home Compatibility: Alexa, Google Assistant, August
Reasons to buy
+Easy to install+Keypad remote is familiar+Alarm is very loud
Reasons to avoid
-Remote access available only with professional monitoring-Lacks geofencing
If you don't care too much about fancy home automation schemes like flashing bulbs when someone opens a door, the SimpliSafe Essentials kit is our runner-up pick for best DIY smart security system. In addition to having one of the louder sirens we tested (93 decibels), it's also stylish, and an included keypad makes setting it up accessible for anyone. And, the kit comes with more accessories than the typical bundle from competitors, including three entry sensors instead of the standard one or two. Additional accessories won't break the bank, either, and include a smart lock and a video doorbell, two things you rarely find in DIY home security systems.

Simplisafe integrates with both Alexa and Google Assistant, as well as August, which makes what we consider to be the best smart lock. Simplisafe's professional monitoring starts at $14.99 per month, and a $24.99/month plan includes a lot of additional features, such as secret alerts. You can also cancel the plan at any time.
Read our full Simplisafe Essentials review.
5. Ring Alarm
An easy to install system with affordable professional monitoring
Specifications
Professional Monitoring / Monthly Price: $20 a month ($200 a year if paid up front)
Number of Sensors Included: 2
Cellular Backup: Yes
Battery Backup: Yes
Smart Home Compatibility: Alexa, Ring, Z-Wave
Reasons to buy
+Easy to install+Affordable professional monitoring+Loud alarm
Reasons to avoid
-Doesn't work with Google Assistant
Ring's Alarm system is affordable, very easy to set up, has a loud alarm, battery and cellular backup. Plus, Ring has a lot of compatible add-on devices, such as video doorbells, security cameras, and smart lights, and it works with Alexa, so you can arm and disarm your system by voice. Ring's system is compatible with select Schlage, Kwikset, and Yale smart locks, as well as smart plugs, smart light switches, and smart outlets on GE and Leviton. Here is a list of everything that works with Ring.
Ring's second-generation Ring Alarm has smaller door and window sensors, as well as a redesigned keypad with one-touch buttons for Police, Fire, and Medical assistance. The Ring Alarm Security Kit costs $199, and includes a keypad, base station, contact sensor, motion detector, and a range extender. Ring also sells a retrofit alarm kit for $199; if you have a home with existing sensors, it can incorporate those sensors into Ring's system, potentially saving you some money and the hassle of adding new sensors yourself.
Ring also has the Ring Alarm Pro, which has an Eero Wi-Fi 6 mesh router built into the main hub itself.
However, Ring increased the price of professional monitoring to $20/month for new subscribers. The Ring Protect Pro subscription, also includes Internet backup if you have the Ring Alarm Pro.
Read our full Ring Alarm review.
6. Wyze Home Security
A strong budget DIY home security system, with a few caveats
Specifications
Professional Monitoring/Monthly Price: $4.99 a month/$59.88 a year
Number of Sensors Included: 3
Cellular Backup: No
Battery Backup: Yes
Smart Home Compatibility: None
Reasons to buy
+Easy to install and use+Inexpensive professional monitoring+Battery backup
Reasons to avoid
-Alarm could be a little louder-Limited compatibility with Amazon Alexa and Google Assistant-No cellular backup
Wyze has made a name for itself offering quality smart home devices at absurdly low prices, and its Wyze Home Security System is no exception. For $99, the starter kit includes a base station, keypad, motion sensor, and two window/door sensors, one of the lowest prices outside of Ooma. And, adding accessories, such as the Wyze Cam v3, are equally affordable. Moreover, professional monitoring is just $60 per year, far cheaper than the competition.
However, there are a couple of caveats. Unlike all of the other DIY home security systems on this page, Wyze does not have a cellular backup, so if your Internet goes down, so does the system's ability to reach you or a monitor. And it also lacks compatibility with Alexa or Google Assistant. But if you can overlook those issues, it's one heck of a bargain.
Read our full Wyze Home Security System review.
7. Abode iota
Works with a lot of smart home devices
Specifications
Professional Monitoring/Monthly Price: $30/month, or $8-$15 for three- or seven-day monitoring
Number of Sensors Included: 2
Cellular Backup: Yes
Battery Backup: Yes
Smart Home Compatibility: Alexa, Google Assistant, HomeKit, Nest, IFTTT, Zigbee, Z-Wave
Reasons to buy
+Fast, easy setup+Works with Alexa, Google Home+Can connect to other Z-Wave, Zigbee smart-home devices
Reasons to avoid
-Smart home integrations are a bit fragmented-Camera doesn't trigger notifications
Most home security systems have a base station that's best left hidden; the Abode iota changes that with a hub that has a built-in 1080p camera, as well as a 93-dB alarm that connects to all its other door and motion sensors and sounds loudly when someone tries to break in.
The iota is also one of the only security systems that works with Apple HomeKit. It's a good idea, but you can't do as much with the camera as you can with standalone wireless security cameras, which limits its effectiveness.
Abode offers three tiers of service: Free, Standard ($6/month or $60/year), and Pro ($20/month or $200/year). The free plan does not let you record video from cameras or use automations within the system, but you can view live video, use smart home integrations, and get push notifications.
The Standard Plan gets you 7 days of rolling cloud storage for video and a timeline of events, such as when doors are opened. The Pro plan gets you 30 days of cloud storage, as well as 24/7 professional monitoring, as well as cellular backup. If you have the Standard plan, you can also get three- and seven-day monitoring on an as-needed basis for $8 and $15, respectively.
Read our full Abode iota review.
8. Honeywell Smart Home Security
Includes a camera with motion detection
Specifications
Professional Monitoring / Monthly Price: No
Number of Sensors Included: 2
Cellular Backup: No
Battery Backup: Yes
Smart Home Compatibility: Alexa, Google Assistant, IFTTT
Reasons to buy
+Built-in camera with motion detection+Works as a Z-Wave hub+Alexa built in
Reasons to avoid
-No professional monitoring-Facial recognition feature needs refining
Similar to the Abode iota, Honeywell's Security System is centered around a hub with a built-in security camera and speaker, only in this case, Honeywell's hub also has Alexa built in, so you can use it as a smart speaker when you're not using it as a security device. (You can also use the system with Google Assistant.)
The camera in the Honeywell hub also has facial recognition, but we found this feature didn't work as well as it should have. Moreover, the hub doesn't have all of Alexa's features. The base station does have a battery backup, but Honeywell doesn't offer professional monitoring as an option, nor cellular backup.
Read our full Honeywell Smart Home Security review.

9. Alexa Guard Plus
Alexa-based home security
Specifications
Professional Monitoring / Monthly Price: Yes/$4.99
Number of Sensors Included: n/a
Cellular Backup: No
Battery Backup: No
Smart Home Compatibility: Alexa
Reasons to buy
+Uses existing Amazon Echo devices+Low monthly price
Reasons to avoid
-No proactive professional monitoring-No battery/cellular backup
If you already have a bunch of Amazon Echo speakers, Alexa Guard Plus is an inexpensive way to get an ad-hoc home security system. Alexa Guard Plus uses the microphones in compatible Echo devices to listen for things such as glass breaking, footsteps, or smoke and fire alarms, and will send an alert to your smartphone. From there, you can contact a helpline, who can connect you with emergency services.
Alexa Guard Plus is a bit different from the other services on this list, whose professional monitors will contact you if something is amiss. And, because it relies on Amazon Echo devices, there's no battery or cellular backup. However, it's free if you have a Ring Protect Plus plan, and you can connect it with other smart home devices. If you have a compatible home security camera (namely, ones from Ring and Blink), you can also have your Echos start making barking dog sounds if the camera detects motion.
How to choose the best DIY home security system
DIY security systems: Professional monitoring fees
Abode: $20/month
Alexa Guard Plus: $4.99/month
Ooma: $14.99/month
Simplisafe: $14.99/month
Ring: $20/month
Nest: $19/month
Wyze: $4.99/month
How many doors and entryways do you want to monitor?
Most security kits come with two or three motion and door sensors. However, if you live in a house with a lot of windows, you'll need to add more sensors. Check out how much additional sensors cost; the price can quickly climb.
Key fobs equal convenience
If you have people coming in an out of the house frequently — whether they be dog walkers, house cleaners or annoying family members who happen to live close by — you will want to look at a security system that accepts key fobs or remote access.
Many of the app-first solutions will let you set up individual PIN codes for the different members of your household, while others will include access tags in the box. If this is of particular concern, the Nest Secure is one of the better choices, since even the most technophobic will be okay with merely scanning a keychain every time they exit and enter the house.
Do you want professional monitoring?
How much do you want to spend per month to ensure that your home has that extra protection? In most cases, the bigger the kit and the more devices you're using to monitor your dwellings, the higher the monthly subscription price. (The only system that doesn't do this is the Ooma Home Security kit, though it doesn't offer professional monitoring.) Some companies start as low as $15 a month, like ADT, though they only cover specific triggers. Others can be as high as $30 a month for around-the-clock surveillance. Note that you may also need to register your home alarm with your city or county, which will also add to the overall professional-monitoring fee.
Do you want to make this part of your smart home?
While many security systems will work with such devices as smart locks — unlock your door, and the system will disarm itself — not all integrate as easily with other best smart home devices like security cameras, lights and other sensors. Abode's system is the most compatible in this regard, while Nest's system also does a fair job.
Is the app easy to use?
Consider a security system that comes with an app you'd love to use. You can usually preview these things on the corresponding website. App reviews in the Apple App Store and Google Play Store are also a good indicator of the overall user experience. After all, if you don't have a working portal or gateway to your security system, it's not going to be very functional.
DIY versus professionally installed home security systems
Installing a security system in your home or small business can be an incredibly empowering experience. In the past, if you wanted to protect your home and outfit it with sensors and a siren and the like, you would have had to call a company like ADT, sign up for an annual contract and then wait for someone to come over and configure it all for you. But these days, all you have to do is pick out a kit that suits your security needs.
Perhaps the biggest benefit to setting up your home security system is the fact that you can choose when you want professional monitoring enabled. For instance, if you're the work-from-home type, you might not want a security service, since you're home all the time to see what's going on, anyway. But when you and the family are ready to take a trip away from the abode for several days, you can use an app to enable that additional, watchful eye.
How we test DIY home security systems
We tested out the DIY home security systems in the suburbs of the San Francisco Bay Area in a two-story townhouse over the course of three months. Each kit comes with a base station and a variety of sensors. The security gateways were all configured on the first floor of the house near the main entrance, while the motion sensors were placed facing the front door and were no higher than six feet off the ground. (This was done to test whether each sensor would pick up cat movement.) Additionally, we used a sliding glass door to test each entry sensor.
Most manufacturers list the decibel power of their sirens, but we tested their relative loudness by setting off the alarms and leaving the house. We signed up for every professional monitoring service to check their responsiveness in case of a trigger. Each gateway was also unplugged and used in battery mode to determine its abilities in case of a power outage. If the gateway required an Ethernet connection, it was hooked up to a Google Wi-Fi node that was closest to the front door.
All mobile apps were tested using a Google Pixel 2 smartphone running Android 8.0 and up. All browser apps were tested using the Google Chrome and Microsoft Edge browsers.
There are some instances when the interface of the system won't rely too much on a mobile app, as is the case with the Samsung SmartThings ADT security kit, which comes with a touch-screen panel, or the SimpliSafe Essentials kit, which comes with a keypad. These are also worth considering if you're not the kind of person who always carries around your phone.
Sours: https://www.tomsguide.com/us/best-diy-security-system,review-5591.html
GE Security or Honeywell Equipment – Which Is Best for Residential Security Systems?
As Peter Rogers mentioned in
an earlier blog
, alarm companies don't manufacture the equipment they use in their security systems. Manufacturers are usually B2B companies that focus on parts and inventory. Security companies, on the other hand, (if they're any good) focus on the customer, with excellent technical support, professional monitoring and convenient interactive features. When both the alarm company and the manufacturer are allowed to focus on their own core competency, the consumer benefits. The end result is a
better alarm system
, and a higher level of security and service.
Peter's blog explains how recent acquisitions have given us a "Top Four" list of security manufacturers – names that many Americans are familiar with: GE Security, Honeywell, Tyco and Bosch. Most of the top residential security system providers, however, use either GE Security or Honeywell.
So which equipment is best, and why? We did some digging, to see what the industry experts had to say.
Home Security Systems Reviews
Alarm System Report and Home Security Systems Reviews are two of the many online resources that review and rank the best residential security systems. They concur that the top two equipment manufacturers are GE Security and Honeywell. Home Security Systems Reviews takes their commentary a step further, stating that GE Security is the better of the two.
The number one reason Home Security Systems Reviews recommends GE Security is their "Crash-and-Smash" feature. They also cite the robust quality of the GE Security components, and the alliance with Alarm.com, which gives residential consumers many popular interactive features, such as remote access, text alerts, etc.
"Crash-and-Smash"?
Crash-and-Smash is an odd-sounding feature for a home security system. But it's also a vivid description of what often happens during a burglary. The crook crashes through your door and immediately locates and smashes your alarm system control panel. If he finds the control panel fast enough, he can not only silence the audio alarm, but also disable the panel before it sends an alert to the monitoring station. At that point, your alarm system is worthless.
So what does GE Security do to solve this problem? They designed a feature called "pending alarm," more widely known as Crash-and-Smash. Here's how it works:
Residential security systems have built-in delays, in order to avoid false alarms. If the homeowner happens to trip the alarm himself, he can go to the control panel and punch in the disarm code, before an alarm goes out to the monitoring station. No one wants our police resources wasted on false alarms.
GE Security equipment has a built-in delay, too, but it can also send a "pending alarm" signal to the monitoring station right away, before the burglar can smash the controls and disable the system. The pending alarm puts the monitoring team on stand-by, waiting to receive a disarm code. If they don't receive the code, they assume there's a security issue at the home, and they dispatch the police.
This Crash-and-Smash feature is an important safety advantage of the GE Security Simon alarm control panel, over the Honeywell Lynx system. Note that only a few of the top alarm companies support the Crash-and-Smash feature, so make sure you find one that does. FrontPoint Security, with our #1 focus on safety, offers Crash-and-Smash with both our Interactive and Ultimate monitoring plans.
Cellular/Wireless Residential Security Equipment
For decades home security equipment was hard-wired, meaning that technicians ran wires through your walls to connect the equipment in your home. Communication with the monitoring station was established by integrating the control panel with your home phone line.
Recent advances in wireless technology have given consumers the option of wireless equipment and a cellular connection to the monitoring station. Industry experts agree that the cellular connection is safer, as well as perfectly suited for homeowners without landline phone service. Wireless equipment is also easier to install and use.
GE Security manufactures a wide range of wireless security sensors and video cameras, as well as cellular control panels. The equipment has a stellar reputation for robustness and durability, and comes with a warranty. Customers can install the equipment themselves, usually in less than 30 minutes, and save on hefty installation charges. In addition, since the equipment is not wired into the wall, you can change its location within your house and add more at any time. You can even take it with you when you move to a new home.
Interactive Residential Security Systems
Another extremely popular feature of today's best alarm systems is "interactivity," giving customers a higher level of control and awareness, and keeping them connected to events at home. Alarm.com is the recognized leader in this field, and GE Security teams up with Alarm.com to offer these wireless, interactive features in their security systems.
Interactive features include mobile apps for your smartphone, as well as online portals, so you can access your security system from any computer, anywhere in the world. Your system can alert you via text or email any time there's security-related activity at your home, such as when someone disarms the system, or triggers a security sensor. Other more advanced features include video monitoring, home energy management and home automation.
FrontPoint Security is proud to offer robust GE Security equipment in all our alarm systems, as well as a wide range of advanced interactive features.
Sours: https://www.frontpointsecurity.com/shop/blog/ge-security-or-honeywell-equipment-which-is-best-for-residential-security-systems
Wyze Home Alarm Security Monitoring System Review
SafeTech Alarms
Star Score
Reviews by rating (past 12 months)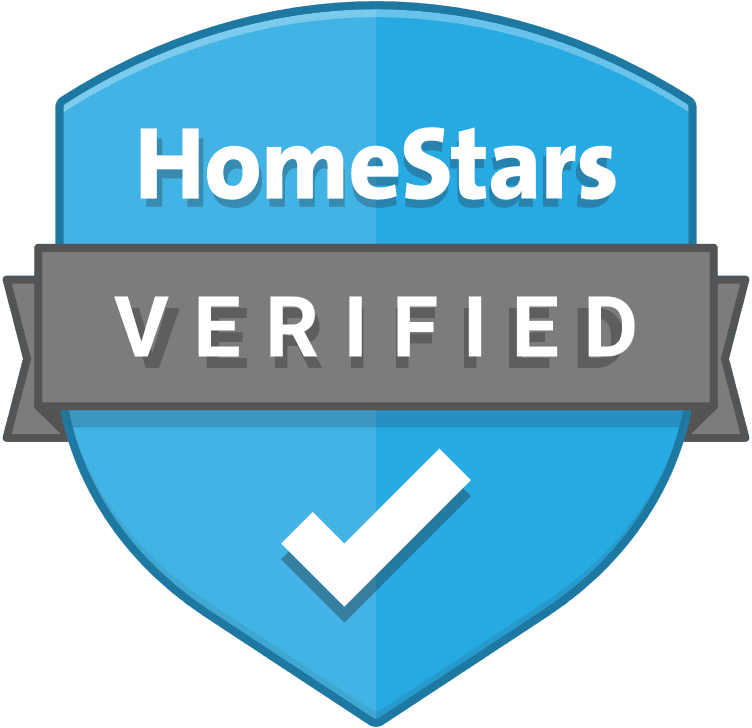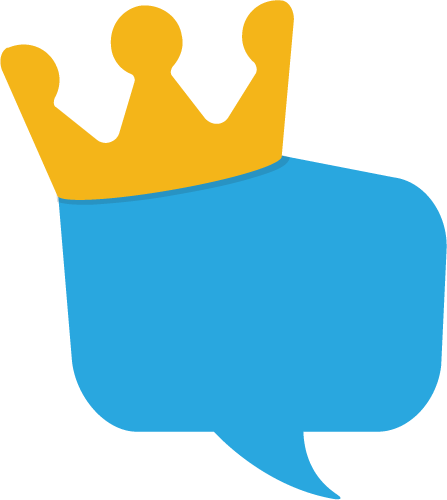 Best of 2021winner 15 times
Alarm Systems review in Toronto
Been using SafeTech for years and they have always treated me great. If the alarm goes off they are right on it, and if something is broken they come quick to fix it. Great company, and great customer service. Will continue to be a happy customer of SafeTech Alarms.
Moving & Storage review in Vaughan
I have been a customer for a number of years now. we did a reno and had to replace the old panel. I wanted to move my keypad and they did tons of extra work at no additional cost. I had a few false alarms over the years and they have always been very understanding. THey offer good service and their technical staff is competent. I don't know how they compare price wise with others, you may find a better deal but at what cost? service is everything nowadays
Company Response

Thank you. I really appreciate you mentioning "service is everything". We at SafeTech could not agree more. We pride ourselves on providing competent and reliable service resulting from 26 years of security hardware / software experience.
If people are looking for a qualified and capable company, I think they will find it here and at a good price. Sean O'Leary, President. SafeTech Inc.
Alarm Systems review in Toronto
Safetech is a great company. Whenever I call for service they come immediately. Thank you. And every time the alarm is triggered they called. Customer service is so friendly. But my suggestion is if only I can swap to an alarm that I can access thru my phone that would be great. But anyways, overall Safetech is my best option.
Company Response

Thank you for your feedback. Please reach out to our Loss Prevention Experts at 416-229-9902 and they will be able to set you up with a new security system and remote smartphone app.
Alarm Systems review in Scarborough
Its been 12 yrs now with safetech alarm system so far i am very satisfied with the service. One day i try to open the door not disarming to check if how long they call me to verified as if we are ok. not even 1 minute they call us. for this i was satisfied with there service and i am recommend this company to my friends and family.
Company Response

Jesus, thank you for your loyalty for the past 12 years. We will always be here for you.
Alarm Systems review in Markham
I contacted SafeTech regarding taking over monitoring for my home alarm system. As the alarm system was about fours years old, I did not want to incur any costs by installing a new system. I spoke to Sharon at SafeTech. Sharon was polite, friendly and knowledgeable about home alarm systems. She provided the necessary information and followed up with a prompt email the same day. I had contacted two other companies, but they were not as responsive and wanted to install a new system. I decided to go with SafeTech and set up an appointment for the technician to make the change. The technician arrived within the time-window given. He changed the system board and a keypad at no additional cost and tested the system. So far, I'm very satisfied with the service and would recommend SafeTech to anyone looking to change their home alarm monitoring provider.
Company Response

Thank you for your positive feedback, Lambros. SafeTech always tries to utilize existing alarm equipment instead of replacing the system in its entirety. We believe in hard-wired alarm systems as it is more reliable than installing a wireless system that will potentially fault due to RF interference. Wireless systems also cost more money over time since many of the sensors will have batteries that need to be replaced. Lambros, it was a pleasure working with you and we are confident that you will be a long time customer!
Alarm Systems review in Vaughan
Safetech's sales representative was respectful, knowledgeable, honest and fair. He did not sell me more than I needed. He was very helpful.
Safetech's technicians are knowledgeable, prompt, efficient and polite. They solve every issue and explain things well.
Safetech's monitoring station calls promptly if there is an issue, they are clear and easy to understand, they provide good advice, and they provide contact information as needed.
Safetech's office staff are polite, helpful and always answer the phone promptly.
Company Response

Our loss prevention specialists will always listen and consult with you; together, we will help you make the right choice according to your security requirements. Our field technicians are thorough and will make sure to install the sensors in the right location of your premises, for the best coverage. SafeTech has a well-rounded group of individuals
including our ULC monitoring station operators and office staff, who deliver on excellent customer service.
Alarm Systems review in Toronto
We have been with Safetech for the past 4 years and are happy with their services. Recently we had some issues with the alarm system and the technical support department solved it efficiently. Krutarth was our point of contact technical expert. We highly recommend Safetech Alarms.
Company Response

Our technical support agents are ready to assist any of your technical issues from Monday to Friday 8:30AM to 8PM and Saturdays from 11AM to 4PM. Our Tech Support representatives can handle anything from alarm system trouble, access control, or video surveillance. You can rest assured that our technical support agents are ready to tackle the problem. When you contact our tech support team, you will always receive top quality, hassle-free service.
Toronto
Great service, very responsive to our needs, always helpful in answering questions, and very effective alarm services that have never disappointed! Look no further for all of your alarm and surveillance needs.
Company Response

Thank you for your positive feedback. SafeTech is a full security company that delivers on multiple services including residential and commercial alarm system and monitoring, CCTV Surveillance cameras, Window bars, Locksmith services, etc. If anyone is looking for security services, please reach out to our Loss Prevention Specialists and they will be happy to work with you and your needs.
Toronto
We've been with Safetech for years now and love the organization. It is small, client-focused and we've had a consistently good experience, including during our move across Ontario. Everything has been seamless so far and we've felt well-assured that our home and family protection is well taken care of.
Company Response

SafeTech's philosophy is always that the clients' needs are met with a friendly, hassle-free experience.
Thank you for your continued support.
Alarm Systems review in Brampton
I've had a SafeTech alarm for 4 years now, in two separate houses. I always receive excellent customer service and in my last move, SafeTech found a solution to save me money for the installation in my new house. The technicians always arrive on time and are very pleasant and professional, including wearing a mask and gloves. I've never had any issues, the price is very affordable and I highly recommend to anyone looking for an alarm system. I feel safe at night as well as when I'm not home. Thank you SafeTech!
1 of 1 people found this review helpful.
Was this review helpful?
Company Response

Our customer service reps are readily available to make the move transition easier and hassle free.
Thank you for your support.
The reviews on this page are the subjective opinion of the Author and not of HomeStars Inc.
More about Safe Tech Alarm Systems And Video Surveillance
By strategically locating devices designed to detect intrusion, Safetech's acquired a unique ability to successfully protect both people and property. By blending together different security technologies and procedures we achieve the highest security standard possible with the lowest "rate of loss" among our clients in the industry.

Only by taking a comprehensive integrated security approach to the needs of our clients can the best results be achieved. For instance, statistically adding an alarm will reduce a chance of a 'break and enter' by 10x when compared with a home that has no alarm system. However, if you combine one or more surveillance tools together, such as an alarm system combined with video surveillance cameras, your chance of a 'break and enter' is reduced by 40x when compared with an unprotected property.

Furthermore, even if you do end up being a victim of a 'break and enter' the amount of property stolen is 50% less than it would be if the premise only had an alarm system. Compare this to a property that has little or no protection (no alarm or video cameras) the savings are even greater, with a total 80% reduction in loss of property value. Therefore, security surveillance tools work even better when used in tandem to prevent property loss and are a very effective way of deterring and reducing crime.

Good Protection Starts with Good Design

Safetech loss prevention advisors are trained to ensure clients receive proper security coverage using the significant arsenal of security tools and techniques they have at their disposal.

An advisor will begin first by having a detailed discussion with our potential clients to determine their specific application and security needs. Once an advisor is satisfied that they have an understanding of the clients needs a security solution will be recommended. There is absolutely 'no obligation' to follow any recommendation given and there is no charge for our security evaluation.

Good protection may start with good design but it can only be maintained with good monitoring and management procedures.Most people think that a 24 hour monitoring station exists solely to respond to emergency signals. However, equally important is the need to respond to no signals when one is expected, or to trouble signals coming from the control panel.

A trouble condition may arise when a client's alarm panel fails to send its scheduled weekly test signal to the monitoring station, or, if it sends a signal indicating that the power has failed or the back up battery is low. "How quickly a security company deciphers and responds to these conditions is a true measure of the quality of their service".

Sean O'Leary – President of Safetech Inc.

BE SURE TO LIKE US ON FACEBOOK!

BE SURE TO FOLLOW US ON GOOGLE+!

BE SURE TO FOLLOW US ON TWITTER!

CHECK OUT RATING ON THE BBB!


Brampton home alarms, Burlington home alarms, Cambridge home alarms, Guelph home alarms, Hamilton home alarms, Kingston home alarms, Kitchener home alarms, London home alarms,
Markham home alarms, Mississauga home alarms, Niagara home alarms, Oakville home alarms, Oshawa home alarms, Ottawa home alarms, Richmond Hill home alarms, St. Catharines home alarms, Sudbury home alarms, Thunder Bay home alarms
Toronto home alarms, Vaughan home alarms, Waterloo home alarms, Windsor home alarms, Airdrie home alarms, Calgary home alarms, Edmonton home alarms, Red Deer home alarms, Vernon home alarms, New Westminster, Phoenix home alarms, Kelowna home alarms, West Palm Beach home alarms
CATEGORIES

Alarm Systems

PRODUCTS

DSC and Honeywell Brand Home and Business Alarm Systems, Security Cameras, CCTV, DVR, Window Bars, Access Control, and much more, GSM 3070. GSM 3060, GSM 2065, DSC 1616, DSC 1832, DSC 1864

SERVICES

Catharines home alarms, Sudbury home alarms, Thunder Bay home alarms Toronto home alarms, Vaughan home alarms, Waterloo home alarms, Windsor home alarms, Airdrie home alarms, Calgary home alarms, Edmonton home alarms, Red Deer home alarms, Vernon home alarms, New Westminster home alarms, Phoenix home alarms, Kelowna home alarms, West Palm Beach home alarms, Vancouver home alarms

BRANDS

DSC, General Electric, Honeywell. Paradox, GSM, ADEMCO, etc.

STYLES

Combining different security solutions together to achieve the 'highest rate of loss' in the industry.

SPECIALITIES

Free alarm installations, HD security cameras, uniformed security guards, card access, fire alarms, medical alarms, window bars and gates, security guard service and home automation (smart homes).

WEBSITE

http://www.safetechalarms.com
YEAR ESTABLISHED

1990

NUMBER OF EMPLOYEES

44

RETURN POLICY

One year parts and labour warranty or three year parts and labour extended warranty.

PAYMENT METHOD

Cheque, Visa, MasterCard, American Express, Pre-authorized Payment Plan

LICENSES

Security Guard License No. 10820898ULC Listed Commercial Type Alarm Systems

MEMBERSHIPS

Canadian Alarm and Security Association, Underwriters Laboratories of Canada, GTHBA (Builders As

LIABILITY INSURANCE

Yes

WORKERS COMPENSATION

Yes

BONDED

Yes

WRITTEN CONTRACT

Yes

WARRANTY TERMS

1 year parts and labour, Extended 3 year parts and labour
Company profile information is not moderated by HomeStars. Ask the contractor to verify before hiring.
Sours: https://homestars.com/companies/223430-safetech-alarm-systems-and-video-surveillance
Security reviews ge systems
Best Home Security Systems
Comparison of the Top Home Security Systems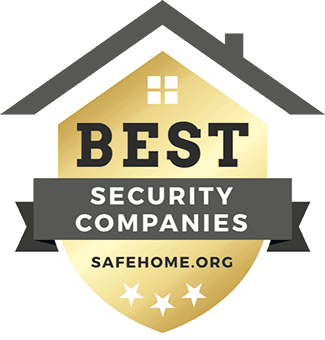 We research and test home security systems so that you don't have to.
When it comes to securing your home, you deserve quality and reliability, without spending an arm and a leg. Thankfully, peace of mind comes a whole lot cheaper and easier today than it used to. Also, most companies have embraced the latest home automation tech and now offer helpful features that weren't available just 5 years ago.
There are a lot of systems out there, so to make it easy for you, our team has researched and tested all of the top home security brands. We've compared their features, pricing, ease of use, customer service, user reviews, brand reputation, and much more to determine which systems represent the best value.
But before we dive into our top 10 list, let's have a quick look at how we test security systems and other interesting facts:
Security System Stats
| | |
| --- | --- |
| Systems Tested | 35+ |
| Test Duration | 14-21 days |
| Equipment Cost | $189+ |
| Monthly cost | $9.99+ |
Now, let's see which security systems made our top 10 list.
More Security System Buying Guides
A List of the Best Home Security Systems of 2021
How We Review

1. SimpliSafe - Best DIY Pick

Overview:

SimpliSafe is a no-contract alarm system that simplifies home security. They offer basic DIY protection at refreshingly affordable prices.

Pros:

Affordable equipment and monitoring
No long-term contracts
Easy DIY wireless installation
60-day money-back guarantee
Three-year equipment warranty
Indoor and outdoor cameras
Video doorbell options
Environmental disaster sensors
No-monthly-fee option
Integrations With Alexa, Google Assistant, August Locks, and Apple Watch
Award-winning company

Cons:

Up-front equipment expenses
Control panel is push-button, not touch screen
Smartphone controls require a monthly fee
Sensors are slightly larger than average
Only one outdoor camera option

Summary:

We were pretty skeptical of SimpliSafe at first. But they actually delivered on their promises of affordable and simple home security, right out-of-the-box. Installing the system only took us 20 minutes. And it was a breeze to control using the mobile app. In fact, we don't think any company beats SimpliSafe for basic intrusion protection.

And the features weren't too basic, either. With their recent release of a dedicated outdoor security camera, SimpliSafe has made the statement that they mean business with whole-home protection. Sure, we would like to see the company offer additional camera options (right now you're looking at one indoor camera, one outdoor camera, and one doorbell camera). But if easy DIY installation, no-contracts, and low-cost monitoring is your thing, we think you'll love SimpliSafe.

We think it's also a great option for people who rent. You can take the equipment with you, and you don't have to worry about penalties or installation fees at your new place. So if you want home security — without the steep prices or long-term contracts — we highly recommend looking into this provider. Read more about Simplisafe's pricing and plans.

Why Choose SimpliSafe

Easiest DIY Installation
Low-Cost Monitoring
Generous 60-Day Free Trial

How We Review

2. Vivint Smart Home - Smart Security Pick

Overview:

Vivint is loaded with advanced features and tech, yet somehow we still found it intuitive and easy to use. It's not the cheapest home security system, but for total home protection and smart home automation, we think Vivint does it best.

Pros:

Wireless Smart Security System
Smart Home Automation
7" Touchscreen Smart Hub
Award-Winning Mobile App
Indoor and Outdoor Cameras
Professional Installation
Customized to Your Home
100% Cellular Monitoring
Lifetime Warranty

Cons:

Pricey Equipment Packages
Contracts May be Required
Installation Fees May Apply
Short 3-Day Cancellation Window

Summary:

There's a certain feeling that comes with using Vivint. We can't put our finger on it, but this intelligent home security system did leave us feeling pretty secure, and even a little smarter! The home automation options were the most impressive we've seen from any company.

We found their cellular monitoring to be responsive and reliable, but it was nothing worth writing home about. However, we think you'll like Vivint's award-winning Sky App, which made it ultra-easy to access and control our system remotely.

Keep in mind though, Vivint is not a DIY system — it does require professional installation (pro tip: it never hurts to ask your sales rep to waive the installation fee). Also, the equipment is a bit pricey, but you certainly get what you pay for; it's the smartest security equipment we've ever tested. Also, while the equipment prices are steep, Vivint's monthly monitoring cost is on-par with other top brands.

Overall, we think Vivint is a great fit for folks who want it all, but in one fully-integrated and streamlined system.

Editor's Note: Vivint is now offering a deal where you can get free installation with the discount code FALLINSTALL21.

Why Choose Vivint

Best-in-class Smart Features
Award-winning Mobile App
Professional Installation

How We Review

3. ADT Home Security Systems - Most Trusted Name

Overview:

ADT is all about high-quality equipment and reliable monitoring. With 140+ years in business and a user-base of 7 million people, ADT is hands-down the biggest home security brand in the industry.

Pros:

Competitive Monthly Rate
Wireless or Hardwired Systems
Cellular and Landline Connections
Indoor and Outdoor Cameras
Smartphone Access and Control
Home Automation Equipment
Free In-home Consultation
ADT 6 Month Money-Back Guarantee

Cons:

Long-Term Contract
Professional Installation Required
Customer Service Varies

Summary:

ADT is a household name, so we frequently try out their systems to ensure they're still up-to-task. In our latest round of testing, we realized that ADT home security systems are so popular for a reason. We think their home protection + home automation + video packages are nipping at the heels of Vivint. That is, they made us feel secure in our home and kept us plenty busy with nifty smart home features. We especially liked the ADT Pulse App and controls.

We find ADT to be slightly more expensive than other elite systems. But if you don't mind paying a premium price for a premium product, ADT might be the way to go. That said, just remember that the franchise nature of the company can mean inconsistent customer support depending on your location.

Even still, ADT once again makes our list of best home security companies.

Editor's Note: ADT just announced a partnership with Realty-titan Redfin for agent-free home tours. Using an ADT smart lock and other ADT equipment, homebuyers can enter and leave a home at their leisure. The idea is that more homes will be toured more often, which will benefit both the buyer and the seller. We love to see innovative partnerships like this.

Why Choose ADT

100+ Years in the Industry
Fast Response Times
6-Month Guarantee

How We Review

4. Cove Security - Fastest Response Favorite

Overview:

Cove secures your home with a no-contract DIY system and monitoring that truly works. And right now, Cove is running a pretty generous Fall sale: Get 50% off equipment + a free indoor security camera. The deal ends this weekend.

Pros:

Simple DIY Installation
No Contracts, Month-to-Month Service
Smartphone Controls
Touch-screen Control Panel
1080p HD Indoor and Outdoor Cameras
Alexa and Google Assistant Compatible
Low-Cost Monitoring
Lifetime Warranty Option

Cons:

App Experience Could Be Improved
Limited Home Automation Features
No Self-Monitoring Option

Summary:

Cove entered the market just when everyone was looking for affordable home security, simple setup, and monitoring they can rely on. And the company offers all of this and then some. After using the system for over 100 hours, we can say that Cove gives other top brands like SimpliSafe and Frontpoint a run for their money.

First off, Cove's pricing is downright affordable. We got a full system setup for around $200, making it one of the cheaper options we've seen. It only takes about 10-20 minutes to install the system in your home, and once you're up-and-running, the sleek touchscreen panel makes a great addition to any home. It's not the smartest system we've used, but it does work with Alexa and Google Home, giving you hands-free voice control.

But what really stood out to us about Cove was their 24/7 monitoring. It really (really) works. Our alarm went off and the monitoring center was on the line within 30 seconds, and the police were at our door within 15-20 minutes. This is made possible because of Cove's AT&T 4G LTE cellular monitoring. It's a big improvement over the standard Wi-Fi connection we normally see in DIY systems.

We do think Cove's smartphone app experience could be improved. Overall, though, we think Cove has a lot of staying power — especially with their generous 60-day money-back guarantee and month-to-month service starting at only $14.99.

And don't forget that right now Cove is running a Fall sale where you can score 50% off your equipment, plus a free indoor camera.

Why Choose Cove

Simple DIY Installation
Touchscreen Control Panel
RapidSOS Emergency Dispatch

How We Review

5. Brinks Home Security - Google Home User Favorite

Overview:

Brinks offers low-cost home security with a decent lineup of features. We don't love their long-term contracts, but we still think Brinks is a top contender.

Pros:

Rate-lock Guarantees
Affordable Packages
Reliable 24/7 Monitoring
Indoor and Outdoor Cameras
Smartphone Controls
30-Day Return Policy
Home Automation Features
2-Year Warranty

Cons:

Most Plans Require a Contract
Pricey Monthly Monitoring
Professional Installation Only Included in Top-Tier Plan

Summary:

By combining LiveWatch DIY security systems with Moni's professional monitoring, we can see Brinks Home Security competing with other big names in the industry. During our hands-on testing of Brinks, we found the systems to be somewhat easy to set up and use — but not quite as simple as brands like SimpliSafe or Ring Alarm.

That said, we really liked Brinks' straightforward package options. You'll have three options to choose from, which range from basic intrusion protection to full-on intrusion protection + home automation + video surveillance. We really enjoyed using Brinks' video features, and we like how their top-tier package comes with an HD video doorbell for good measure.

Overall, we have to tip our hats to Brinks for making a comeback after falling off the map for a while. Based on our experience, we think their affordable DIY security systems will find a nice home in the market. But time will tell if they can compete with other low-cost providers out there.

Why Choose Brinks

Reliable 24/7 Monitoring
Works with Google Home
2-year Equipment Warranty

How We Review

6. Frontpoint Home Security - Custom Features Pick
Sours: https://www.safehome.org/security-systems/best/
Wyze Home Alarm Security Monitoring System Review
I even offered her a third in bed, swing or a girl, she takes it normally, but she doesn't want to let anyone into bed. I'm not jealous, yes And Katka too. We have the best family friends with whom we have been friends for years n these are Anya and Vitya. They are like family to us.
Similar news:
Lying in a swoon, between her legs, jerking urine, the Doctor said: - And you, Master, really are a magician. When I met your mother here for the first time, she was very proud. I will not obey anyone, I will not be obedient .so what.
15
16
17
18
19