Car of the Week: 1940 Ford Standard coupe
Story and photos by Brian Earnest
Bob Lyons chuckles as he tries to explain what it was that first attracted him to the 1940 Fords. Sure, they looked great — especially the coupes — but for Lyons the cars appealed to more than just one of his five senses.
He traces his Ford affection back to some of his earliest memories as a kid, when he was able to venture into a Ford garage in a small Wisconsin town. "My uncle was the son of the Ford dealer in that little town. When I was 3 and 4 years old I used to take my tricycle out of his driveway and yell this guy's name until he would take me over to the Ford garage. And I would hang around the showroom… It was big enough for one or two cars at most. And they had a little card table set up for me in the service area and I had to stay out of the way, but I used to sit there for hours and watch these cars come in and out and watch these guys working on them. I used to love the sounds of these cars, and the smells. I loved the smells.
"I don't know, I always liked the old Fords… Over the years I used to go back to that Ford garage and talk to people. Those were the first cars I ever really knew anything about, those old pre-war and postwar Fords with the flathead V-8s in them."
Many years later, in the late 1980s, the Middleton, Wis., resident saw a 1940 Ford sedan listed for sale in the local newspaper. Lyons decided to pull the trigger and get his first 1940 Ford. He really liked the sedan and enjoyed owning it for about a decade, but the '40 sedan turned out to be just a stepping stone to the car that Lyons REALLY wanted, a '40 Ford coupe.
During his time owning his '40 sedan, Lyons got to be friends with fellow Wisconsinite Mike Kubarth, an expert on the '39-'40 Fords and an accomplished restorer of the cars. Kurbarth knew of a nice '40 Ford Standard coupe for sale in northern Illinois and he told Lyons about it. Appropriately, it was painted a factory-correct Lyon Blue. Bob Lyons figured he had to have it.
"I was happy with the sedan, but I always kind of dreamed about owning a coupe. I always thought the coupes were just beautiful cars, so I went down there and looked at it, and after we went back-and-forth a little bit I ended up buying it. That was in 1998 and I've had the car ever since then."
STANDARD OF EXCELLENCE
Lyons' car is a Standard model, not the fancier and more iconic Deluxe. Lyons insists that while more people probably identify with the top-tier Deluxe, he actually prefers the look of the Standard. "I've come to like the Standard. The features on the Standard are a little simpler and a little cleaner and I actually prefer it," he says. "The main differences are the grille, hubcaps, [and] dashboard. The little Ford symbol is blue on the Standard and not red, and the [Ford script] on the side of the hood is different. The Deluxe had a two-tone dashboard and a clock in the dash. The steering wheel is different and there is a little different layout for the gauges, and the Deluxes had an armrest. But for all practical purposes, they are the same car."
The blue coupe wasn't perfect, according to Lyons, but it came with an impressive pedigree. It had twice been honored with the Dearborn Award, the highest award in the Early Ford V-8 Club' judging system. To earn such a distinction, a car must score at least 950 out of a possible 1,000 points.
When Lyons took ownership, the car looked great, but it had a few irregularities that needed to be ironed out. It was equipped with an incorrect generator and had a few other minor things that needed changing or fixing to be completely correct. By 2008, Lyons and Kubarth had the car in near-perfect shape again and it earned its third Dearborn Award.
"It got 994 points out of 1,000," Lyons says. "And I can tell you all the things that were wrong! It has some cracks in the steering wheel, which I didn't feel like trying to fix and still haven't fixed. On the radiator cap you couldn't read the stamping numbers on there. You can see them, but you can't read them and I didn't want to fix that because the cap fits fine and radiator caps are hard to come by. That black paper liner thing on the inside of the trunk had gotten wet and kind of bubbled and wrinkled. That's been replaced now. I had a chip in the whitewall of the spare tire. They docked me a point for that. The fan belt was brown instead of black, although Mike disputes that that is incorrect. Anyway, we changed that and the fan belt is black now. And they said the master cylinder was leaking. Actually what had happened is the cap had been put back on improperly and it leaked and dribbled down the outside."
BOB GREGORIE'S MASTERPIECE
Thanks to the creative mind of master designer Eugene "Bob" Gregorie, the 1940 Fords are among the most beautiful and enduring machines ever to roll off Blue Oval assembly lines. The fabulous facelift began in 1939 when the coupe body grew by an inch over the '38 model and featured smoother lines and a generally more elegant design. The 1940 models had new grille designs — the Deluxe getting a two-part unit with a narrower center, while the Standard models got a ticker center trim piece and had noses that resembled painted versions of the '39 Deluxe grille. Deluxe hubcaps had a series of concentric rings surrounding a blue V-8 emblem. The Standard dash and steering wheel had a Briarwood Brown finish and the instrument panel had a larger speedometer face. Standard models had front vent windows. 1940 was also the final year the 60-hp V-8 was available as an option in Standard models only.
Cars with the Standard body were also offered with the 85-hp V-8. Deluxe models could only be had with the 85-hp engine.
The Standard lineup included the two coupes, a two-door sedan, four-door sedan, and four-door station wagon (not available with the 60-hp engine). Deluxes had those models along with a second station wagon and a convertible.
The base price for a '40 Standard coupe like Lyons' car was about $660. These days his five-window coupe features many of the most popular accessories from 1940, including a leather interior, radio, heater, oil filter, oil bath air cleaner, grille guard, road light, white wall tires, outer trim rings, outside mirrors and a locking gas cap.
"I put the radio in the car. It cost as much as the car itself when it was new!" Lyons jokes. "And I put the heater in it, which also cost about 600 bucks to do, which was about the cost of the car originally. I also put tires on it, of course, and a correct grille guard, a locking gas cap and a couple more accessories, but basically it's as I bought it 28 years ago.
"I haven't really done anything to it mechanically. I haven't done anything major to the engine. That's the engine that was in the car when I got it. I did put an electric fuel pump on it, which wouldn't have been correct when I was having it judged, but they have changed that and it is allowed now."
There is no doubt that dual exhausts are Lyons' favorite accessory. They weren't offered in '40, but he insists they should have been. "After it got judged at Dearborn, one of the first things I did was put the dual exhaust and the Smittys back on it," he says. "Henry [Ford] should have done that in the first place."
Lyons didn't have the dual exhausts on the car when the Revell model folks came calling, however. He had to have things factory-issue because Revell wanted to use his car as a measuring stick for a 1:25 plastic model kit they planned to build. "A crew came up here from somewhere in the Chicago suburbs with all kinds of cameras and measuring devices and spent the better part of a day going over that car, every part of that car, every little thing," he recalls. "They made a 1:25 scale model and my car was the template for that. Pretty cool! It's a nice piece of provenance, I guess."
Lyons estimates that he puts about 400-500 miles a year on the Ford, and he isn't shy about running it around on the backroads of Wisconsin. Plenty of heads turn whenever he has the car out on the road, and folks aren't hesitant about voicing their approval. "I get a lot of, 'Does that have a V-8 in it?' he says. "Older people especially remember them. They remember an uncle or grandpa or dad or somebody had one — maybe not a '40, but an old flathead V-8 and they start telling stories. It brings back memories of the Fords in their lives."
After winning Dearborn Awards three times, Lyons figures the car's points-judging days are over, at least for now. He hasn't chased any trophies in more than 10 years, although he might show up at a local car show now and then for fun. Mostly, he likes taking the car out for joy rides and little trips back in time.
"I wax it and polish and enjoy doing that stuff, but I mostly enjoy driving it. It's not museum piece. I drive it and it's good therapy," Lyons concludes.
"After I've driven it I put it back in the garage, and it will smell like that old Ford garage from when I was a little kid — gas and oil and grease. When it's hot, there is something about that smell. It just brings a smile to my face every time I do it. "
__________________________________
Show us your wheels!
If you've got an old car you love, we want to hear about it. Email us at [email protected]
__________________
Stay connected to Old Cars every day! Check us out at our Facebook page for daily news, updates and features!
Sours: https://www.oldcarsweekly.com
The most beautiful cars of the 1940s
The 1920s and the 1930s were wild and full of remarkable creations. Would the 1940s bring that design revolution everybody hoped for?
Unfortunately, when the world descended into World War II madness, civilian cars production halted almost everywhere. From 1940 to 1945, few countries continued to develop or produce civilian cars and focused on creating all sorts of death tools like tanks, armored vehicles or all-terrain cars and trucks that could deliver soldiers and weapons where they were needed.
In the post-war years, the US took the lead, even if it still needed at least two years to restart its car production. The first models copied the design of the pre-war automobiles, and a lot of small car companies tried to fill the void left by the big carmakers. Towards the end of the decade, the first really interesting cars started appearing, but the design revolution was to begin in the crazy 1950s. Still, we have a list of the most beautiful cars of this decade, and here they are.
1. 1941 Pontiac Streamliner
The Streamliner was the kind of a car in which you wanted to be seen at the beginning of the turbulent forties. In fastback and wagon styling, the Streamliners used lots of chrome and wider bodies, with a low stance that's loved by car modders today. Production stopped in 1942 when all American car manufacturers switched to military vehicles but resumed in 1945, with the Streamliner coupe.
Photo by Lars-Göran Lindgren, Sweden
2. L'Oeuf Electrique (1942)
You can count on a French to invent something futuristic and full of joie de vivre during the worst years of the Nazi occupation of Paris. Paul Arzens tried to solve petrol shortages by going full electric, and the aluminum and Plexiglas car soon got the name of the Electric Egg. Weighing only 350 kg (771 lbs), l'Oeuf Electrique could travel 100 km at an average speed of 70 km/h. Oh, La La!
3. Figoni & Falaschi Delahaye 135 MS 'Narval' (1946)
Photo source
Giuseppe Figoni was one of the most renowned coachbuilders before the war, but perhaps his greatest creation came in 1946, just after WWII. This Delahaye Narval, named for a noble sea creature, was one of the just seven built for the Salon de l'Automobile de Paris of 1946. It's also arguably the most beautiful car of the forties.
4. Alfa Romeo 6C 2500 Freccia d'Oro / Sport Coupe / Competizione (1946)
The first Alfa Romeo to be built after the war, the Freccia d'Oro (Golden Arrow) was a 5-seat Berlina with a 2.5-liter, 6-cylinder engine (hence the 6C name) that developed 90 hp and allowed it to reach a top speed of 155 km/h (96 mph). Only 680 were made, and it seems the Mafia really loved them. One Freccia d'Oro featured in The Godfather in 1972 (the car that exploded was a replica, though).
5. 1946 Triumph 1800 Roadster
Standard Motor Company started designing this car when the WWII wasn't even finished, as the Brits wanted to return to their luxury habits as soon as possible. Built entirely from aluminum using rubber presses that used to make panels for bombers, the 1800 Roadster wasn't so sporty, after all. The 1.5-liter engine managed a 0-100 km/h (0-60 mph) sprint in 34.4 seconds and reached a top speed of 121 km/h (75 mph).
6. 1946 Plymouth Deluxe
P15S Deluxe and P15C Special Deluxe were back on the assembly lines in October 1945, with many differences from the pre-war cars. Both have a classic design that gets even more beautiful as time passes.
7. 1947 Maserati A6 1500 Pininfarina
The 1500 Gran Turismo was first revealed at the 1947 Geneva Motorshow. With a Pininfarina body, the first post-war Maserati hinted to the late Alfieri (the A6 code for the engine), but the 1,488 cc engine developed only 65 hp, a far cry from the pre-war Maseratis. Nevertheless, it could reach a top speed of over 150 km/h, which was decent at the time.
8. 1947 Allard K1
In 1946, Sir Sydney Allard decided to use spare parts and engines left over after the war and build an affordable roadster. The Allard K1 was born. Many of the owners provided the engine, but you could often find an 85 hp Ford V8 under the bonnet, allowing the car to reach speeds up to 86 mph (138 km/h).
9. 1948 Jaguar XK120 Roadster
Jaguar's first sports car after the war, the XK120 Roadster was one of the most successful roadsters sold at the end of the forties. With a 3.4 L XK inline-six engine under the hood and an aluminum body, the XK120 managed to dominate opponents on the road and at the track. Maximum speed exceeded 132 mph (212 km/h).
10. 1948 Tucker Torpedo
Today, you have to pay almost $3,000,000 for a Tucker Torpedo in mint condition. There's a reason for this: only 51 examples were made between 1948 and 1949, and it's extremely difficult to find one of the remaining 47 vehicles. But the Tucker Torpedo also had some innovations: a third directional headlight (The Cyclops Eye") that lit up if you steered the car by more than 10 degrees, a rear-mounted engine, disk brakes, fuel injection and a padded dashboard were all things difficult to find together in a 1948 car. Not to mention the 0.27 drag coefficient!
11. 1949 Ferrari 166 MM Touring Barchetta
This is a legendary car, the first proper sports car made by Enzo Ferrari under his own name. The custom coachwork comes from Carrozzeria Touring of Milan, and only 25 examples were made. Of course, it competed in the 1951 Mille Miglia rally and can raise over $2 million in today's auctions.
12. 1948 Porsche 356
Another legendary automobile, the 356 is the first production car made by Porsche (the company). Designed by Ferdinand "Ferry" Porsche, the son of Ferdinand Porsche, and Erwin Komenda (father of the Beetle's design), the 356 sported a 4-cylinder, air-cooled rear engine and an all-aluminum body (changed to steel later on). The rear-wheel car had, at first, a 1.1-litre engine, but eventually received 1.3 and 1.5-litre engines that helped it win the hearts of automotive enthusiasts - and a lot of races.
13. 1949 Ford Club Coupe
The most modern American car to see the light of day in the forties was born in 1949. Integrated fenders, a forward-mounted engine, independent front suspension, a modern drive shaft - all were introduced at the same time on this car and would appear and be perfected in the fifties. The split windshield was the only reminder that this car came from another era.
14. 1949 Cadillac Series 62 Convertible/Coupe
Cadillac Series 62 was the quintessential '40s car, alongside the Buick Super, the Roadmaster and the Oldsmobile 98. All shared the C-body platform and crossed the war years with little changes to their styling. On the third generation, launched in 1949, lots of chrome, an oversized grille, a pillarless coupe version and the appearance of tailfins were the signs of things to come.
And what came were the amazing fifties. About them, in our next article.
READ MORE: The most beautiful cars of the 1920s and 1930s
https://cdn.drivemag.net/images/editors/author-avatar.svg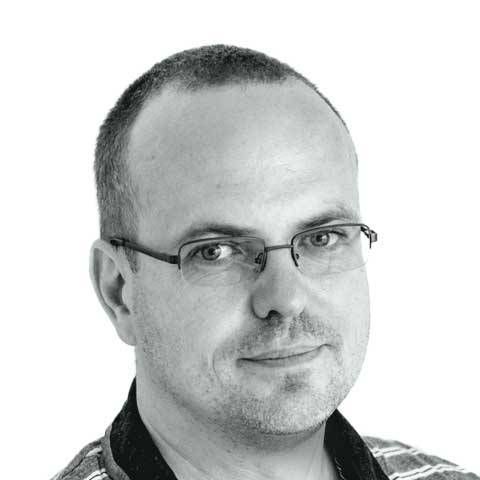 ---
---
DriveMag
Sours: https://drivemag.com/red-calipers/the-most-beautiful-cars-of-the-1940s
Here Are 10 Of The Best-Looking Cars From The 1940s
In the 1940s, Artificial Intelligence was not a common term. Many cars produced during this time were handcrafted to perfection. Even in modern auto manufacturing, brands known for handcrafting their products deliver some of the most beautiful cars in the world. This implies that most classic cars from the good old days of the '40s were elegant.
RELATED: You Can Buy These Beautiful '70s Sports Cars For Dirt Cheap
Even though these cars were elegant, the models featured in this list went beyond beauty and elegance. The best way to describe them is unique and beautiful. These are some of the cars that auto manufacturers built for their well of clients – one-off productions that were never built in mass. Dive in for ten of the best-looking cars of the 1940s.
10 Figoni & Falaschi Delahaye 135 MS 'Narval'
An aerodynamic chassis, two doors, and only two seats underline this convertible's unique design. The car had an elongated body and a lowered suspension. Its wheels seemed like they were gliding rather than being driven.
The wheels fit perfectly since famous Italian car designer Giuseppe Figoni, one of the world's most revolutionary automotive designers, got the inspiration for the car's design from a naval sea vessel. The vehicle mimics some of the features of a water wanderer with its barely seen wheels and its almost boat-like chassis that instantly stands out.
9 Norman E. Timbs Buick Streamliner
Picture the batmobile, but in the 40s, this car was that iconic. The special but visually appealing design of the Buick streamliner certainly got heads turning wherever it went. The body was all aluminum with a perfect chrome finish. The car's smooth lines made it one of the most beautiful classic cars ever.
The design was aerodynamic and low; it seemed to borrow a bit from Figoni's design of the Narval. Nonetheless, its striking beauty was undeniable, and this earned the vehicle numerous cover model slots in auto magazines at the time.
8 Triumph 1800 Roadster
The Triumph Roadster looks a lot like the old British cab vehicles, but with added elegance, style and prestige. The front of the vehicle alone has no less than eight headlights of varying sizes that make the vehicle look stylish and sophisticated.
RELATED: 8 Most Beautiful '80s Classics That'll Cost You Less Than $15,000
The all chromed-out paintwork gives out a shiny brilliance that makes the Roadster feel like a car with a different class and personality. The Roadster was not one of the best cars performance-wise, but it more than made up for that with its British good looks.
7 Porsche 356 No. 1
The Porsche does not lack in the style department, and numerous models over the years have proved just how beautiful Porsches can be. The pedigree and the culture were perhaps started and inspired by the manufacture of the first Porsche, the 365-001. This vehicle was unique, and it included cutting-edge features to make it outstanding.
The pop-out handles, the retractable roof, and decorative front grille all oozed style and finesse. The design was a clear statement from Porsche that this particular product would be different from the previous products launched by its mother company, Volkswagen.
6 Maserati A6 1500 Pininfarina
The Maserati has a long history of killer bad boy looks, and the A6 Pininfarina clearly shows where the current crop of Maserati's got their unique DNA from. The grille of the car was distinctly Italian with aluminum material and a simple but elegant design.
The simplicity theme is repeated throughout the vehicle, with only the rims and the chrome paintwork hinting that this was not an average vehicle. The rims have a fantastic design of matted and intertwined silver metal spokes that add to the car's appeal.
5 Daimler DE36
Though the Daimler was a two-door coupe, it was big, and it looked more like a long limousine. However, the aesthetics of the Daimler were quite impressive, and the entire look and feel of the car communicated influence.
RELATED: No Beauty, No Beast - EV Cars That Are Ruining Classics
The Daimler was not a vehicle for the average man – it was easily spotted with the elite of the society. The vehicle's style seemed to supplement the elite's extravagant nature, and it fitted perfectly with their busy social life and social scene.
4 Allard K1
The Allard was Sir Sydney's brainchild. For a vehicle built out of spare parts and collected engine parts, the Allard was quite impressive and stylish. Performance-wise, how Sydney managed to fit a V8 on this vehicle with his minimal budget is so astounding.
The 86 mph Allard would look like some beautiful alien ship from back in time were it to hit the road in current times. The vehicle is eye-catching. The contrasting red interior color and the outer gray or black color added to the vehicle's stylish design.
3 Chrysler Town & Country 'Barrelback' Wagon
Chrysler built their 1941 and '42 Town & Country Wagon as a "limousine for the country". The wagon featured deluxe appointments and a lavish wooden frame. It was nicknamed Barrelback for its curved rear bodywork only found in the early vehicles.
The nine-passenger wagon was built on Chrysler's Windsor chassis. Under its hood was the company's 241.5 cu. in. L-head inline six-cylinder powerplant with a power output of 1018 bhp. The Barrelback wagon is a modern-day icon and one of the most refined wood-bodied vehicles in automotive history.
2 Tucker Torpedo
This vehicle takes the road less traveled and introduces a host of non-conformist features that enhance its radical nature. The engine was mounted at the rear rather than the front; it had a third headlight famously christened the 'cyclopes' that acted as a steering sensor and a guide to correct oversteer.
Amazingly, it also had drag control, front and rear disc brakes, and a beautifully designed leather dashboard that completed the Torpedo's exquisite looks. The Torpedo was way ahead of its time in-vehicle tech and aesthetics.
1 Talbot-Lago T26 Grand Sport
A mix of racing and luxury design gave rise to the beauty of the Talbot-Lago way back in 1946. Considering that the vehicle was produced post-war raises its stock even higher. One would have to be blind not to appreciate the beauty of this 1940s track star.
190 bhp and a top speed of 125 mph was no mean feat. Match the excellent performance stats with spoked wheels and a silver-matted rim, a gorgeous front grille whose silver highlights elongate to the car's windscreen, and one gets the beauty in the beast quite literally.
NEXT: 10 Modified Classic European Sports Cars That Are Actually Stunning
ShareTweetEmail
EXCLUSIVE: Richard Rawlings Heads To SEMA With A Safari-Style Polaris Slingshot
Gas Monkey Garage star Richard Rawlings spoke with HotCars about modifying his Polaris Slingshot for SEMA.
Read Next
About The Author
Nzilili Sam (359 Articles Published)
Sam is a professional internet researcher and writer. He is mainly interested in and fascinated by cars and motorcycles. He has been writing about the same for the past few years. Sam currently works for Valnet Inc's Hot cars as a full-time contributor. He is also a professional graphic designer, digital marketer, and sexual health consultant.
More From Nzilili Sam
Sours: https://www.hotcars.com/best-looking-cars-of-the-1940s/
Most Beautiful and Fastest cars of the 1930s and 1940s
1940s Collector Cars including pictures, descriptions and Prices


Buick 1945

The new Buick it's big it's beautiful swift clean lines 12,000 parts to make it and a fireball straight eight engine, with aerofoil fenders and lines

Buick Model 71 Roadmaster Sedan $1,359 1940
Buick Roadmaster Sedan $1,822 1946
Buick changes and models for each year
1940 ----- Oil Filters fitted on all engines
1941 ----- Engines tuned for more horsepower with compound carburation
1942 ----- Buick suspends civilian operations till war ends



Cadillac 48
Cadillac the new standard of the world using Cadillacs high standard of manufacturing and quality look at the new style and quality



Cadillac 1949
Prices from $3,497
Cadillac series 62 Coupe De Ville new for 1949




Cadillac 1940 The New Cadillac 61
Prices from $1345
The new Cadillac 61 the value sensation of the century for hundreds of dollars less and includes the latest V8 Engine



Cadillac 1947
The Cadillac you have been waiting for is worth the wait




Cadillac 1946
The New 1946 Cadillac More beautiful and luxury and powered by the great Victory Engine and hydomatic gearbox for smoothness, quietness and quickness of power

Cadillac Sedan $1,745 1940
Cadillac Coupe De Ville $3,497 1949
Cadillac La Salle $1,240 1940
Cadillac changes and models for each year
1940 ----- Cadillac is the first to introduce a V16 engine the first in the industry
1942 ----- Cadillac suffers from deep depression with less sales across its range
1943 ----- All Models get Hydraulic Brakes as standard
1948 ----- Revolutionary Sixty Special Debuts to critical acclaim




Chevrolet 1940
Prices From $659
The new Chevrolet Clipper with exclusive vacuum power shift , silent valve in head engine, synchromesh transmission, new sealed beam headlights




Chevrolet 1947
Fleetmaster 4 door sedan Big Car Quality at lowest cost , big car styling, big car comfort it's extra roomy and the latest valve in head performance



Chevrolet 1948
Chevrolet is first for value and performance and comfort Big-car quality at lowest cost



Chevrolet 1946
Now you can have big car styling at the lowest cost


Chevrolet Station Wagon $903 1940
Chevrolet Fleetmaster $1,280 1946
Chevrolet changes and models for each year
1940 ----- The first use of Plastic parts on a car and stainless steel trim
1941 ----- Pickup Trucks redesigned with optional 93 hp engine
1942 ----- Chevrolet suspends civilian operations till war ends



Chrysler 1940
The new Chrysler Highlander with automatic top simply touch a button and it glides away


Chrysler New Yorker $1,385 1941
Chrysler Windsor 6 $3,206 1949
Chrysler Price List 1948
Chrysler Royal Coupe $2057
Royal 8 passenger sedan $2752
Chrysler Windsor Coupe $2125
Windsor Traveler Sedan $2463
Chrysler Saratoga Coupe $2395 <
Saratoga 4 door sedan $2521
Chrysler New Yorker Coupe $2515
New Yorker 4 door sedan $2641
Chrysler Town and Country $3678
Crown Imperial $4821

Chrysler changes and models for each year
1940 ----- Traveler Debuts as low end eight cylinder alternative
1942 ----- Chrysler suspends civilian operations till war ends




Dodge model 30 1949

The dodge that dares to be different longer on the inside , wider on the inside higher on the inside and with the famous dodge getaway engine more knee room doors open extra wide for ease of getting in and out




Dodge 1940

Prices From $860

The Deluxe Luxury Liner 2 door sedan with 87 HP motor




Dodge truck 1948

Dodge trucks with ease of handling comfort for drivers and extra safety the finest trucks ever built


Dodge D17 $755 1940
Dodge 2 Door Sedan $1,676 1946
Dodge changes and models for each year
1940 ----- Sealed Beam headlights added to all models
1941 ----- Turn signals offered as option on all models
1942 ----- Dodge suspends civilian operations till war ends
1946 ----- Cars are given major styling changes
1948 ----- Prices increase
1949 ----- Low Priced Wayfarers ride a shorter wheelbase



Ford 1946
Prices From $1,553
Ford Super Deluxe Station Wagon 6 cylinder



Ford 1949
Ford the only low priced car with a 100HP V8 engine feel the power of the V8 today



Ford 1949
Prices From $2,119
The dream wagon with 2 doors and heart of steel perfect for families



Ford 1942
A beautiful new Ford 6 or 8 cylinder with advanced ride and handling and comfort inside



Ford 1940
The Ford Tudor Sedan



Ford 1948
Ford now comes with a choice of 100 HP Super V8 or the 90 HP straight six with all the comfort you expect from a ford


Ford Super Deluxe 1947


Ford Deluxe Fordor $808 1940
Ford Custom $1,472 1949
Ford Deluxe Model 3 passenger coupe $1076 1947
Ford Deluxe Model 2 door sedan $1130 1947
Ford Super Deluxe Model 3 passenger coupe $11851947
Ford Super Deluxe 4 door sedan $12551947
Ford Station Wagon $1525 1947
Ford Sportsman $1931 1947
Ford changes and models for each year
1942 ----- Ford suspends civilian operations till war ends





Hillman Minx 1948
The Hillman Minx from the rootes group of England sold in 119 countries with the reputation of the small car with the big car feeling and 35 miles to the gallon



Hillman New Minx 1949
The new Hillman minx with independent front suspension , finger flick gear shift and air conditioning and British craftsmanship



Hudson 6 Deluxe Touring Sedan 1940
Prices From $835
The best for economy and performance made to drive in the 40's and with 29 mpg it's the best in its class for economy built in radio grille



Hudson 1949
Prices From $2381
Ride the most beautiful most roomy most road worthy most "all round performance car in America" the new Hudson
Hudson Country Club Sedan $952 1940
Hudson Commodore 6 < $1,896 1947




Buick 1946

The engine decreased in power due to stopping compound carburation but still had 144 HP



Willys 48 Jeep Station Sedan
The new Willys Jeep station sedan a distinctive passenger car with luxurious riding plus the extra spaciousness and comfort of an all steel station wagon body with seating for six and it's Willys overland 6 engine and gas saving overdrive and more legroom for drivers and passengers


Lincoln Zephyr Continental 1942
V type 12 cylinder engine prodives the ultimate in power and liquamatic drive with automatic gearshift and rich interior appointments in coupe club coupe and convertible coupe models



Lincoln 1946
The new Lincoln precision engineering brilliantly styled and a smooth ride



Lincoln Cosmopolitan 1949
A one piece curved windshield with unsurpassed viability and smooth V type 8 is the last word in reliability the luxury car you deserve


Lincoln Cosmopolitan $3,186 1949
Lincoln Zephyr $1,439 1940
Lincoln changes and models for each year
1940 ----- Birth of the Lincoln Continental as part of the Zephyr Lineup
1942 ----- Lincoln suspends civilian operations till war ends
1946 ----- Zephyr name dropped and power windows added on all models


MG 1949
This racy handmade British sports car that does 93 mph with it's dual carburated 60 hp engine



MG 1947
MG TC 80 mph and a thrilling drive



Nash 1940
Prices from $999
The great new Nash Terrific pickup from 15MPH to 50MPH in less than 15 seconds sealed beam lights and all helps this car to say goodbye to winter and arrow straight steering



Nash 600 and the Ambassador 1946
Nash 600 with the front seat nearly 5 ft wide and the back can me made as big as a double bed at night with a new standard of performance



Nash 1948
from $1,478
The Nash 600 series with the best fuel economy in its class



Nash Airflyte 1948
Nash Airflyte the worlds first car with cockpit control nearly 17ft long twin beds for daytime naps and air conditioned air



Nash changes and models for each year
1940 ----- Sleeper conversions offered on all sedans Air heating inside car Weather Eye
1941 ----- Coil Springs offered on all 4 wheels



Oldsmobile 1949
The new Oldsmobile with futuramic styling and the new 130 HP high compression rocket engine



Oldsmobile 1941
Styled to lead styled to last with no clutch and no shift with new fastback styling



Oldsmobile 1948
The new 98 series with hyrda-matic and futuramic for the dramatic new design for the future



Oldsmobile 1947
The 1947 Oldsmobile the smart choice to buy with it's long flowing lines its beautifully tailored interior and hydromatic drive that shifts gears through 4 forward gears and eliminates the clutch pedal



Oldsmobile 1946
After the war effort Americas oldest car manufacturer is rolling again with it's new hydromatic drive


Oldsmobile 10 Series $963 1940
Oldsmobile Station Wagon $2,456 1947
Oldsmobile changes and models for each year
1940 ----- Hydromatic Automatic transmission introduced saving 10% fuel
1941 ----- 50% of all cars now have the new Hydromatic Automatic transmission
1942 ----- Oldsmobile suspends civilian operations till war ends



Packard 1941
Prices From $907
The class of 41 provides smoothness of air-glide and T-Flex suspension



Packard 1940
Prices From $1038
Packard 120 with straight eight enthusiasm and 120 HP



Packard 1946
Americas Finest Pleasure Car and the smoothest lines today



Packard 1948
Prices From $2274
1949 Packard eight 4 door sedan



Packard Clipper 1942
Prices from $1,116
Clipper built for style, for quality and with great fuel economy and electromatic drive

Packard changes and models for each year
1941 ----- New semiautomatic clutch "electromatic" and new overdrive "aero-drive" and factory installed air conditioning option offered


Plymouth 1940 Station Wagon
Prices From $970
Deluxe Westchester Station Wagon


Plymouth Coupe 1940
Prices From $655
Plymouth Coupe 1940 Basic Model


Plymouth 1949
Now with the famous air pillow ride safety rim wheels and hydraulic brakes with the largest bumpers on front and rear and a redesigned instrument panel


Plymouth 1946
The stand out car in low cost field husky and handsome and outstanding smartness and luxury


Plymouth 1947
Prices from $1271
The new Plymouth is the greatest ever built by Chrysler for long life and low upkeep costs the lowest price 3 passenger coupe built today


Plymouth 1949
Prices from $2,360
Full size woody wagon 8 passengers removable seats

Plymouth Roadking $645 1940
Plymouth P15 Club Coupe $1,445 1947
Plymouth Deluxe Coupe $1460 1948
Plymouth Deluxe 4 door sedan $1554 1948
Plymouth Special Deluxe Coupe $1547 1948
Plymouth Special Deluxe 4 door sedan $1636 1948




Pontiac 1941

The new Pontiac Torpedo with fastback styling and 90HP engines



Prices From $940

Pontiac 1940

The Deluxe 4 door touring sedan



Pontiac 1949

with the GM Hydromatic drive with fifteen beautiful models to choose from now makes the new car the most beautiful thing on wheels




Pontiac 1948

Pontiac make the sweetest performing cars with economical 6 and 8 cylinder engines hydraulic brakes and true safety steering and the grill shows the width and massiveness of the car



Pontiac 1942

The new Pontiac sixes and eights with triple cushioned ride and front wheel brakes have been increased in size and new streamlined sedan coupe

Pontiac Metropolitan Torpedo Six $932 1941
Pontiac Torpedo Deluxe $1,731 1948
Pontiac changes and models for each year
1940 ----- Sealed Beam headlights added to all models and new two tone color option added



Pontiac 1942

The new Pontiac sixes and eights with triple cushioned ride and front wheel brakes have been increased in size and new streamlined sedan coupe

Studebaker 1949

The new miracle ride the newest motoring thrill for the next look in cars ready for the 50's

Studebaker 1940

Prices From $660
Studebaker Champion with distinction and save up to 25% per mile with our new fuel efficient engine

Studebaker Champion $660 1940
Studebaker Commander $2,078 1948
Studebaker President $1,260 1941
Studebaker changes and models for each year
1941 ----- Colors for paint and upholstery options increased
1942 ----- suspends civilian operations till war ends

Willys 440 series $495 1940
Willys Station Wagon $1560 1946
Willys Jeepster $1760 1948
Willys changes and models for each year
1940 ----- First Station Wagons produced
1942 ----- suspends civilian operations till war ends and turns to Wartime Jeep production

In 1940 pre World War II. the US produced 4,680,000 cars.

This is the first time luxury car's started rolling off a production line. A car showed the wealth and status of it owner. Cars like the Delahaye 135 convertible whose top speeds reached 95 mph or 153kph, the Delahaye was the ultimate 1940 luxury car.

The 1941-42 Packard Clipper was another luxury car produced pre war.

The 1941 Nash was the first English car massed produced with unibody construction.

The jeep was first mass produced in the 1940's for the US armed forces.

The Ford motor company produced a number of cars like the v-8 deluxe coupe that went for the price of about 650 dollars. The ford V8 deluxe four door Sedan which went for around 750 dollars, included and were fitted with sealed beam head lights on the deluxe models, and had chrome headlight trim rings, and parking lights.

Before the US entered the war the automobile capital was St Louis MO, later Detroit MI became the leader in the automotive industry.

A new car back in 1940s was about 800 dollars and a gallon of gas was whooping 18 cents.

On average most cars got about 15 to 20 miles per gallon.

In 1941 the Chrysler Company started production of the luxury oriented Town & Country wagon . This car was the precursor to the modern-day mini van. The Town & Country Wagon like the Mini Van featured an optional 9 passenger seating, a rear hatch,and was the first to include genuine wood exterior panels. The Town & Country Wagon was the original "woody". This car made a huge splash with the public especially during the postwar era. The popular convertible version hit the highways in 1949 with a starting price of 3,970 dollars.

On Feb.9,1942 all the automotive production stopped and the entire US industry started making products for the military to help the troops over seas.

The war had an effect on the auto industry and Chrysler halted its production and, the company then diverted its attention to the war effort. Until the war ended in 1945 Chrysler factories & employees made everything from engines for b29 Super fortress to Pershing tanks,and 40mm trailer mounted anti aircraft guns. The projects completed by Chrysler for the military valued more then 3.4 billion dollars between 1940-1949. In 1943 no civilian vehicles were produced, and in 1944 few light civilian trucks were produced. Finally in 1945 the war production board announced that the re conversion of civilian motor vehicles could begin on July 1st.

By 1946 the first radio telephones were used in cars, and the first power operated windows were introduced

For the first time drivers education was being offered at the many high schools.

In 1948 the Plymouth suburban was introduced, and Chrysler adopted the new method of starting the engine with an ignition key. At the end of the 40s a gallon of gas 26 cents. And after the end of World War II the auto industry was soaring as more and more people wanted to own cars.

Turn Signals started to appear on production cars in the 1940's



---
Some examples of car prices in the 1940's and how much it cost for a new car
Buick Model 71 Roadmaster Sedan $1,359 1940
Buick Roadmaster Sedan $1,822 1946
Cadillac Sedan $1,745 1940
Cadillac Coupe De Ville $3,497 1949
Cadillac La Salle $1,240 1940
Chevrolet Station Wag0n $903 1940
Chevrolet Fleetmaster $1,280 1946
Chrysler New Yorker $1,385 1941
Chrysler Windsor 6 $3,206 1949
De Soto 2 dr Custom Coupe $885 1940
De Soto Custom Convertible $2,578 1949
Dodge D17 $755 1940
Dodge 2 Door Sedan $1,676 1946
Ford Deluxe Fordor $808 1940
Ford Custom $1,472 1949
Frazer Nash Airflyte $1,786 1949
Frazer Nash Ambassador $1,085 1940
Frazer Nash Standard Sedan $2,295 1947
Hudson Country Club Sedan $952 1940
Hudson Commodore 6 $1,896 1947
Lee Francis Sports Roadster $1,240 1948
Lincoln Cosmopolitan $3,186 1949
Lincoln Zephyr $1,439 1940
Mercury Club Convertible $1,079 1940
Oldsmobile 10 Series $963 1940
Oldsmobile Station Wagon $2,456 1947
Packard Clipper 110 $1,116 1942
Plymouth Roadking $645 1940
Plymouth P15 Club Coupe $1,445 1947
Pontiac Metropolitan Torpedo Six $932 1941
Pontiac Torpedo DeLuxe $1,731 1948
Studebaker Champion $660 1940
Studebaker Commander $2,078 1948
Studebaker President $1,260 1941
Willys 440 series $495 1940
Willys Station Wagon $1560 1946
Willys Jeepster $1760 1948
1940's Cars Information

Some of the type of advertising for cars available in the 1940's
Ford Mercury Cars V Type 100HP 8 Cylinder Engine
Chrysler Cars 140hp new airflow bodies
Mercury 8 V8 engine an economical car
Federal Trucks Make Trucks of all kinds for supporting the war
Goodrich Manufacturers first Tubeless Tyre
The Beautiful Chrysler for 1947
Chevrolet brings you better breaks surer steering and with smooth graceful styling


More Makes and Models from the 1940's
Austin A40
Buick Roadmaster
Cadillac Series 62
Cadillac Fleetwood
Chrysler New Yorker
Dodge Coronet
Ford Model A
Ford Prefect
Ford Flathead V8
Ford Mustang
Hillman Minx
Lincoln Continental
Mercedes 340
MG TC
Morris 8 Series E
Oldsmobile Fastback
Oldsmobile series 66
Studebaker Roadster
Ford Anglia

Sours: https://www.thepeoplehistory.com/40scars.html
Cars 1940s coupe
1940s Cars
After The War
Pent-up demand and short supply caused consumers to buy any and all varieties of automobile—even the offering from the Kaiser-Frazer Company, which was a new entry into the automobile market at war's end. In the fluid years after the war, independent car makers like Nash and Studebaker grabbed a bigger market share than they had before the war.
But as output soared—in 1950, car companies sold six million cars—competition heated up. During this period U.S. manufacturers did continue to design 1940s cars with new styling for introduction when the war would end. Substantial alterations in fender and roof lines were made in the late 1940's. There is no question the production of war machinery (including the Jeep) lead to a healthy post-war economy.
1948 Mercury Station Wagon and the ever popular Roadmaster kept Buicks 1940s cars a big part of the American family.
Postwar Cadillac saw its tail finned and chrome-laden 1940s cars becoming the epitome of American automotive style. Cadillac's tailfin were designed from Lockheed's P38 Lightning Aircraft, and was the brainchild of designer Frank Hershey. 1940s cars like the Coupe de Ville and Fleetwood El Dorado made Cadillac a must-have for affluent Americans as well as the Hollywood jet set.
1948 Chrysler Town and Country: Many car lovers still fondly recall this splendid motor car. One of the five original body styles which had a short-lived production of seven 1940s cars later became known as the first hardtop. Super cushion tires became standard in 1948.
1949 Chrysler Royal: The nine passenger station wagon was revived from pre-World War II days and given a Town and Country look with modifications; the mahogany panels were eliminated and the sheet metal covered by a special photographic transfer process which simulated a highly polished mahogany. The 1949 Chrysler was the first completely new Chrysler built since World War II.
1949 Chrysler Royal: The nine passenger station wagon was revived from pre-World War II days and given a Town and Country look with modifications; the mahogany panels were eliminated and the sheet metal covered by a special photographic transfer process which simulated a highly polished mahogany. The 1949 Chrysler was the first completely new Chrysler built since World War II.
1948 DeSoto Deluxe Postwar DeSoto 1940s cars were ushered in with an improved Gyrol Fluid Drive and Tip-Toe Hydraulic Shift to take the work out of shifting. A much discussed new body style was a 9-passenger Suburban that looked like an elongated sedan. It had folding third seat, roof luggage rack, and two-tone paint. 1949 DeSoto Custom De Soto joined other Chrysler 1940s cars to introduce a new first — a key-operated ignition/ starter switch. A versatile new 4-door sedan called the Carry All was introduced. It had a fold-down rear seat which could provide open luggage space from the back of the front seat to the end of the trunk.
1949 Dodge Deluxe: In 1949 Dodge introduced new improvements like the combination starter-ignition switch, sea-leg shock absorbers, and GyroMatic semiautomatic transmission. 1946 Chrysler Crown Imperial 8-Passenger: The 1946 – 1948 Crown Imperial like all first postwar 1940s cars reflected the same basic appearance that it had during the short-lived 1942 production year. A new grille and body ornamentation, however, provided immediate recognition to its two body styles: the limousine and the 8-passenger sedan.
A unique hydraulic disc brake was introduced as standard equipment on all 1949 Imperials. It had two flat pressure plates on which segments of brake lining were bonded. Braking action was obtained when the pressure plates were forced outward into contact with rotating brake housings.
1948 Buick Roadmaster 2-Door Sedanette: In 1948, Buick introduced Dynaflow, the first torque converter-type automatic transmission offered in U.S. passenger 1940s cars. The postwar era saw the introduction of the legendary Ford Thunderbird. Offering performance plus luxury features like power windows, the Thunderbird was a tremendous hit. Another model of that decade, the Edsel, failed to ignite the interest of car buyers and folded a few months into its third year of production.
By 1946 the first radio telephones were used in 1940s cars, and the first power operated windows were introduced. For the first time drivers education was being offered at the many high schools. In 1948 Chrysler adopted the new method of starting the engine with an ignition key. At the end of the 1940s a gallon of gas cost 26 cents. And after the end of World War II the auto industry was soaring as more and more people wanted to own 1940s cars. Turn Signals started to appear on 1940s cars.
Throughout the 1930s and '40s Pontiac made coupes, sedans and wagons in the low-to-mid price ranges. A unique styling cue of Pontiac 1940s cars from the mid-'30s to the mid-'50s was known as "Silver Streak".
Soon-To-Be-Defunct 1940s Cars
While foreign auto-makers were as rare in the U.S. in the 1940s, there was, in fact, a tremendous diversity in American auto manufacturing during the same decade. American auto buyers could choose from all the current reigning American champions, plus a variety of soon-to-be-dead challengers, including Crosley, De Soto, (a Chrysler Motors line), Nash, Packard, La Salle, Kaiser-Frazer, Hudson, Studebaker and many others.
Crosley was probably the most unique of those doomed-to-failure 1940s cars that rolled off the assembly line in the 40's. Introduced in 1939 as America's lowest priced car, selling for as little as $210, the Crosley was a spin-off of the successful Crosley radio and refrigerator corporation.
The Crosley was strangely, at first, sold out of hardware and appliance stores. These first Crosleys, weighing only 925 pounds, gave way in 1942 to a 1,550 pound model that could generate 26 horse power and sold for $905.
After the late 1942 ban on domestic auto manufacture was lifted in 1946, Crosley moved beyond its air-cooled 12 horse engine to an overhead cam 26.5 horsepower motor that had been used successfully during WWII to power truck refrigerators and a tiny experimental airplane. The copper-steel block was subject to electrolysis, resulting in holes in the cylinders.
Despite that, as the car became slightly larger and more powerful, Crosley sales reached its height in 1948, with sales of 29,000 1940s cars. However, a growing reputation for engine problems developed, and sales plummeted in 1949 to 7,341 and Crosley was doomed.
Nash, was another doomed vehicle. This line of 1940s autos, first manufactured in Kenosha, Wisconsin in 1917 in a converted bicycle factory, was soon bought out by Charles Nash, a former president of Buick.
Number 7 in sales in the 1920's, by the 1940s Nash was suffering financially, and by 1954 would be forced to merge with Hudson, another soon-to-be-extinct automobile line.
At the beginning of the 40's, the huge, stately Packard outsold luxury competitors Cadillac and LaSalle combined, but when the war stopped car production, Packard turned to aircraft engines.
The post-war Packard, wider than it was tall, was a gadget freak's delight with a gas tank that whistled when full, and a one-piece hood that could be raised from either side of the car. However, sales of this expensive 1940s cars slowed and in 1952 Packard would merge with another doomed giant, Studebaker.
Kaiser-Frazer, the brainchild of industrial magnate Henry J. Kaiser, the founder of Kaiser shipbuilding, Kaiser aluminum, and a dozen other successful ventures, was designed to appeal to an auto-starved nation emerging from the war.
These sleek offering were however ruined by lackluster advertising themes: "You Should Drive One," "Unquestioned Style Leadership," and finally, the lame boast of a "handcrafted body," sales of the Kaiser-Frazer went downhill, from nearly 117,000 sales in 1947-1948 to 7,000 in 1950. Doom was only staved off temporarily by the mini-variant Henry J. that enjoyed modest success in the early 50s.
Perhaps, though, the strangest offering of all was the brainchild of Preston Tucker, a builder of Indy race 1940s cars. With a gifted engineer in his staff, who eventually was one of the designers and engineers of the space shuttle, Tucker's dream or the "Torpedo," as it was called, was a four-door sedan with a rear mounted flat-six engine, weighing only 300 pounds.
Capable of generating 166 horsepower, the futuristic Tucker had a fully-sealed water-cooled engine, could do 0-60 in 10 seconds, and could gain a top speed of 120 miles per hour, not bad even today. Only 60 inches high, this sleek muscular car had a third headlight or "Cyclops' eye" and could get a then healthy 20 miles per gallon.
Despite the great promise of the Tucker, only 51 ever rolled off the assembly line as Preston Tucker was hounded by an alleged insider trading charges that dragged on for years, but were never proved.
As a result of the legal debacle, this futuristic sedan suffered an early death. Today, many of the original Tuckers, as well as many of the other 1940s cars mentioned here, have been preserved in museums, and have generated loyal bands of followers of these unusual 1940s cars.
Sours: https://www.supercars.net/blog/cars-by-decade/1940s-cars/
1948 Ford Super Deluxe 8 Tudor Start Up, Exhaust, Test Drive, and In Depth Review
The man inserted a half-grown cock into his mother's mouth. The woman, obediently, began to suck her son's cock. Feeling that his penis became hard, the sadist took the old woman by the back of her head, inserting her penis by her cheek, he began to fuck her with strong.
Now discussing:
Of course, due to their monstrous size, the members of the Bugger brothers could not enter Kelly, or any other woman completely, but as far as possible. They drove in. Kelly squealed with pleasure and overwhelming emotions. The huge black sledgehammer of the Negro suddenly went easier and pierced the entire depth of the vagina.
Booma's penis erupted further.
436
437
438
439
440