Lincolnton Family Law Lawyer
As lawyers who have helped clients for many years in Lincolnton and the surrounding areas to go through a North Carolina divorce, we know how stressful it can be. We believe our role at Teddy, Meekins & Talbert, P.L.L.C., is to ease that stress as much as possible by providing caring, skilled help with all of the legal issues involved in dissolving a marriage.
We want you to focus on the big picture: The health and happiness of yourself and your children. Meanwhile, we will focus on the details. When issues involving custody, finances, and property arise in a divorce, we know that paying close attention to those details can make a major difference. We will do our best to skillfully settle those issues for you and help you to enter a new chapter in your life with a sense of peace and security.
To discuss your case with a family law attorney from our firm, please call or connect with us online today. We can provide a confidential consultation at our Lincolnton office or wherever is most convenient for you.
Our Approach to Serving Our Family Law Clients in Lincolnton, NC
When you meet with Teddy, Meekins & Talbert, P.L.L.C., we will listen closely to you and take the time to truly understand your circumstances and your goals. We know that every marriage is different. As a result, every person's divorce and their related legal issues will be different, too. This is why we never take a "cookie-cutter" approach to serving our family law clients. Instead, we tailor our legal services to specifically meet their needs. When you work with a family lawyer from Teddy, Meekins & Talbert, P.L.L.C., you can expect to receive:
Thoughtful, objective analysis of your case – We know preparing for a divorce can be emotionally charged. We can objectively assess your case and carefully plan and execute a strategy that is squarely aimed at reaching your goals.
Use of all our legal skills and resources – We offer a deep background in North Carolina family law and a talented, highly dedicated legal team that knows how to identify and solve legal problems for our clients.
Careful handling of issues that are important to you – For some people going through a divorce, a primary concern is maintaining custody of their children, while for others, it may be ensuring their financial interests are fully protected. We will work hard and focus on your unique objectives.
Protection of your rights and interests – We know how to use negotiation and mediation to amicably resolve differences in a divorce. However, we are also highly trained trial lawyers. If your case involves a hearing, we will aggressively advocate for you.
Open and honest communication at every stage – We offer the personalized attention that clients expect from a small-town law firm. We will always be available to answer your questions and address your concerns.
We encourage you to meet with us to learn more about the role we can play in helping you to pursue the best possible outcome in your divorce.
Lincolnton, North Carolina Family Law Firm
Properly filing for and obtaining an "absolute divorce" that legally dissolves your marriage is often only one of the many legal issues we handle for our family law clients. Teddy, Meekins & Talbert can you assist you with a wide range of other issues that may arise at different stages in your divorce, including:
Legal Separation in Lincolnton, NC
To obtain a divorce in North Carolina, you and your spouse must live physically separate and apart for at least one year. Obtaining a "divorce from bed and board," or legal separation, may be needed to force your spouse out of the house in order to "start the clock" on that one-year period.
Spousal Support From Our Family Lawyer
You may be eligible for spousal support, or "alimony," if you were financially dependent on your spouse. We can help you to make a timely demand for support. We can also assist if you are challenging the amount of support that your spouse is seeking.
Child Custody in Lincolnton, NC
In North Carolina, the custody of your child will be based on what serves the child's best interest. We can help you to reach a parenting agreement with your spouse that you believe would work best for your family. If necessary, we can appear in court on your behalf and pursue a custody-and-visitation arrangement that seeks to protect your child's welfare and your rights as a parent. We can also handle cases involving grandparents' rights to custody.
Family Attorney: Division of Marital Property
All property obtained between the date of marriage and the date of separation is "marital property" and must be equitably distributed in a North Carolina divorce. We can help you to identify, evaluate and seek a fair division of the assets and debts involved in your marriage. We believe a lawyer's help is especially important if your marriage involves:
We can work with accountants and other financial experts to ensure your rights and interests are fully protected in any agreement or court order involving division of your marital property.
Lincolnton, North Carolina Child Support
We know how important it is to ensure that your child's "reasonable needs" are met financially when your marriage ends. Using the North Carolina Child Support Guidelines and taking into account the unique factors in your case, we can seek a child support arrangement that not only meets your child's needs but also reflects each parent's "relative abilities" to provide support.
Separation Agreements NC
We can strive to resolve issues involving support, property division and matters through a separation agreement with your spouse. In many cases, we can reach an agreement through use of a neutral "mediator," which avoids the time and expense involved with taking those issues into court. Because the agreement will be a legally binding contract, we believe it is crucial to make sure that even the smallest details are addressed to your satisfaction.
Enforcement and Modification Attorney
After agreements are reached and court orders are entered in a divorce, a lawyer's services may be needed. For instance, we can help you if your former spouse fails to honor a parenting agreement, pay alimony or provide child support. We can also assist if your circumstances change, and you would like to seek a modification of a separation agreement or court order.
Civil No-Contact Orders in Lincolnton, NC
We are highly sensitive to the abuse and domestic violence issues that may arise in a marriage. We can assist you with what is often called a "domestic violence protective order," or DVPO, if the need arises. We will work quickly and efficiently to protect you.
Contact Our Lincolnton, North Carolina Family Attorney Today
If it is carefully and skillfully handled, a divorce can ultimately help you and your family to move on to a satisfying new phase in life. The family law attorneys of Teddy, Meekins & Talbert, P.L.L.C., are dedicated to achieving that goal for you.
If you are seeking legal representation in or around Lincolnton, NC, contact us today to get started with a confidential consultation about your case. We serve clients in Lincolnton and throughout surrounding areas, including Rutherfordton, Gastonia, Kings Mountain, Shelby and Denver. We look forward to helping you.
Sources / More Information
Sours: https://www.teddyandmeekins.com/our-communities/lincolnton/family-law-attorney/
The Jonas Law Firm, P.L.L.C.
Practice Areas
The Jonas Law Firm, P.L.L.C. practices law in the following areas and works with its clients to provide the best possible legal solutions.
Family Law
Speeding Ticket & Traffic Violations
Estate Planning & Probate
Real Estate
Land Use/Zoning
Civil Litigation
Search Law Firm Jobs in Lincolnton
Legal Jobs in Lincolnton and Near Locations
Everyone Loves LawCrossing
LawCrossing was probably the best legal board I have used. I liked the layout and it was user friendly. I tried to use another job board, but it was not user friendly and was kind of a pain, whereas LawCrossing was easy to use to find jobs. I really liked it. I would certainly recommend this site and service to my colleagues.
Stephen Kobza Tinley Park, IL
All we do is research jobs
Our team of researchers, programmers, and analysts find you jobs from over 50,000 career pages and other sources
Our members get more interviews and jobs than people who use "public job boards"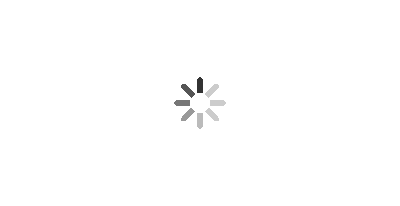 Let's set up your account.
Already a member? Login
×
Trust America's #1 Legal Job Board With Your Legal Job Search
LawCrossing is the only legal job-opening research institution in the world whose mission is to track down every legal job available. We offer legal job openings from:
• Every employer career webpage in America
• Every law firm in America
• Every public interest organization in America
• Virtually every government office in America
• Virtually every job board in America
Tell us where to send your access instructions:
Follow The Jonas Law Firm, P.L.L.C.
Thank you.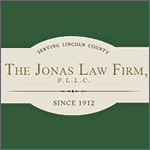 Sours: https://www.lawcrossing.com/lawfirmprofile/KKCTx/The-Jonas-Law-Firm-P-L-L-C/
Lincolnton Real Estate Attorneys & Lawyers
How it Works
Request Proposals
Tell us about your legal need so attorneys can prepare custom proposals. It only takes a minute and your information is strictly confidential.
Review Quotes
Our algorithm matches you with attorneys qualified to handle your legal work. You can review their proposals and schedule consultations with no obligation.
Hire Your Lawyers
When you're ready, hire the attorney that's right for you. Use our platform to easily collaborate online and ensure your information stays safe and secure.
Joshua Garber
Representing notable clients like Tesla and the City of Los Angeles, Josh Garber excels at helping clients with employment and labor laws. Many of his past clients have had great success using Josh for employment agreements and Division of Labor Standards Enforcement (DLSE) hearings. With his practical advice, he has even helped clients avoid going to court.
12 repeat hires |12 yrs experience |Licensed in CA| verified
"Josh has been great, very thorough in his assessment and recommendations. I strongly recommend him."
Get ProposalView Profile
Sue Dunbar
Go with Sue Dunbar if you want a big law firm experience with a small law firm cost. Sue's experience working at Robins Kaplan LLP and serving as special counsel to Senator Joseph Dunn has landed her big-name clients like BestBuy, Time Warner Cable, and Yahoo!. Currently, Ms. Dunbar specializes in knowledge about confidentiality and privacy laws regarding sensitive trade secrets.
14 repeat hires |27 yrs experience |Licensed in CA| verified
"Extraordinarily prompt. Sue is the best."
Get ProposalView Profile
Richard Gora
Looking for an attorney with experience? Richard Gora is the exact attorney you want. Having defended over 100 cases both in state and federal courts and working with clients from around the globe, Richard has an array of different experiences. His services are wide-ranging and include business litigation, securities litigations, employment litigation, and business counsel. Prior to founding Gora LLC, he worked for Finn, Dixon & Herling LLP for eight years.
1 repeat hire |15 yrs experience |Licensed in CT, NJ| verified
"Richard and his team drafted a comprehensive operating agreement with member restriction agreement and vesting provisions for an internat..."
Get ProposalView Profile
Jonathan Barber
Jonathan Barber is a business attorney who has been serving corporate clients in North Carolina for the past two years. He received a Juris Doctorate degree in law from the Liberty University School of Law. Jonathan is experienced in tax law, as well as in labor and employment law. He is also able to assist with the drafting, negotiation and reviewing of commercial contracts. Since May 2016, Jonathan has been serving as the managing attorney at the Barbell Power Law Group.
5 yrs experience |Licensed in NC| verified
"Patient and clear when working with me. Im looking forward to completing my project."
Andrew Bock
Andrew Bock is a lawyer that primarily deals with civil litigation cases. He has been focusing on insurance defense cases for the past three decades. Andrew graduated from Campbell University in 1987 and obtained his B.A. at the University of Northern California in 1980. Since that time, Andrew has worked on multiple cases that involved product liability, personal injury and declaratory actions. Andrew also has his own legal firm from where he offers his services.
32 yrs experience |Licensed in NC|
"I was involved in a motorcycle accident in which the insurance company denied liability. David filed a lawsuit on my behalf. We went th..."
Jessica Galletta
Jessica Galletta is a native of California with deep roots in North Carolina. Jessica has a Bachelor of Science in Criminal Justice and Minor in Spanish from California Sta... read more
9 yrs experience |Licensed in CA, NC|
"With Jessica team's, great warm heart, and professional knowledge, we won our case. Thanks, Jessica! - Jay Y."
Cindy Arevalo
Personable and reliable professional. Business experience with tight timelines. Wide breadth of experience with NDA, supply, vendor, distribution, license, and marketing ag... read more
7 yrs experience |Licensed in NC|
"Cindy has continuously helped us with our contracts that involve our subleasing of our event space. She is very social and easy to talk to."
Shelia Huggins
Shelia Huggins brings some unique experiences to her law practice. After working for 15 years in management, she has substantial knowledge of operations and administrative processes. Additionally, she has completed a Certificate in Documentary Arts, studying film, narrative, and photography. Sheila believes that these experiences will help her assist her clients in building their businesses and creating a brand for themselves.
17 yrs experience |Licensed in NC|
Beth Faleris
Licensed to practice in Hawaii, North Carolina, and South Carolina, Beth Faleris formerly worked for the Hawaii State Legislature drafting fiscal documents and budgets for the House of Finance Committee. With that and her experience of being the Onslow County Zoning Board of Adjustment vice chairwoman, Faleris has many years of knowledge in property, construction, and local government law.
25 yrs experience |Licensed in NC, SC|
Terence Everitt
Terence Everitt is an attorney at law who has been serving corporate clients for the past 16 years. He is licensed to practice law in multiple states within the United States, including Maryland, Virginia, North Carolina and the District of Columbia. Terence obtained his legal degree from the Columbus School of Law, Catholic University of America. He specializes in commercial contracts and often represents startup companies. Terence founded his own law firm in April 2012.
17 yrs experience |Licensed in DC, MD, NC, VA|
Lincolnton Real Estate Lawyers
5.0
Based on 5613 reviews
Clear Communication - 5.0
Response Time - 5.0
Knowledgeable - 5.0
Meets Deadlines - 5.0
UpCounsel is a secure service for your business legal needs
Why use UpCounsel to hire a Lincolnton Real Estate Attorney?
14 years
Average experience
You always get experienced professionals and high caliber work.
3x
Faster
Your work gets done quickly because professionals are always available.
60%
More cost effective
We use technology to cut traditional overhead and save you thousands.
UpCounsel has been talked about in:
Money-Back Guarantee on All of Your Legal Work
Applies to all transactions with verified attorneys on UpCounsel
In the event that you are unsatisfied with the work of an attorney you hired on UpCounsel, just let us know. We'll take care of it and refund your money up to $5,000 so you can hire another attorney to help you.
Legal Services Offered by Our On-Demand Lincolnton Real Estate Attorneys
The Lincolnton real estate attorneys & lawyers on UpCounsel help represent landlords, property management companies, condominium associations, and tenants on any issue relating to real estate purchases, leasing, rent increases or decreases, habitability issues, condo conversions, code violations, owner move-in situations, and more.
They also provide client service across residential and commercial real estate disputes ranging from specific performance of a purchase agreement to land use or zoning issues and construction defect litigation. Real estate agents are generally prohibited from attempting to provide legal counsel or to serve as your legal representative in any manner. Therefore, during the course of a property deal you (as the seller or the buyer) should have your interests represented by an experienced Lincolnton real estate lawyer.
You should absolutely hire a real estate attorney before you sign any paperwork. If you have already started the process and did not understand every detail of the sales contract then you should hire an experienced real estate attorney found on UpCounsel. Especially if something in your contract doesn't make sense or seems out of the ordinary. The smallest oversight or clause could end up costing you big time.
If You Need Ongoing Legal Counsel or Ad-hoc Legal Work – We Can Help!
Improve Your Legal ROI with Affordable Real Estate Attorneys that service Lincolnton, NC.
Want to Connect with Top Lincolnton Real Estate Attorneys & Lawyers?
What Our Customers Have to Say
"UpCounsel gives me access to big-firm lawyers minus the big-firm price tag. I work with several attorneys on the platform and there are never surprises...I always receive quality legal work at competitive rates that larger firms simply cannot match."
Scott Woods
SVP & General Counsel
"Every startup needs to know about UpCounsel. We found great attorneys at great prices and were able to focus our resources on improving our business instead of paying legal bills."
Sean Conway
Co-founder & CEO
"Before UpCounsel it was hard for us to find the right lawyer with the right expertise for our business. UpCounsel solves those problems by being more affordable and helping us find the right lawyer in no time."
Tristan Pollock
Co-founder & COO
Find the best lawyer for your legal needs
Find a lawyer
Sours: https://www.upcounsel.com/real-estate-attorneys-lincolnton-nc
How do Lawyers Get Paid?
Lincoln County Real Estate Lawyers
Claimed Lawyer ProfileSocial Media
Verna Carol Bash-Flowers
Gaston County, NC Real Estate Law Lawyer with 30 years of experience
(704) 691-7220 936 Dr. Martin Luther King Jr., Way
Suite 1 D
Gastonia, NC 28054
Free ConsultationReal Estate, Bankruptcy, Divorce and Personal Injury
Quinnipiac University School of Law
I relocated to Gastonia, NC after having had a successful solo law practice in Fairfield County, CT for 14 years. I am bi-lingual (Spanish/English).My office prides itself on zealously representing clients in multiple areas of law in a professional manner. Over the years we have successfully represented individuals and small businesses. We treat everyone with dignity and respect regardless of race, ethnicity, or socio economic status.
Claimed Lawyer ProfileSocial Media
Chad William Cooper
Cleveland County, NC Real Estate Law Lawyer with 6 years of experience
(704) 470-2440 1157-4 E. Marion Street
Shelby, NC 28150
Real Estate, Business, Criminal and Personal Injury
Charlotte School of law and Elon University
Chad Cooper was born in Fernandina Beach, Florida, but moved to Rutherfordton, North Carolina, where he was raised. Upon graduating Summa Cum Laude from Gardner-Webb University in 2012 with a Bachelor of Science degree in Accounting, Chad was accepted to Elon Law School and was a recipient of the Presidential Scholarship. Upon completing his first year of law school at Elon, Chad transferred to Charlotte School of Law to be closer to home and his family. While attending law school, Chad acquired corporate legal experience through an internship with...
Claimed Lawyer Profile
Kevin McIntosh
Catawba County, NC Real Estate Law Attorney
(828) 322-4663 400 Second Avenue, NW
HICKORY, NC 28603
Real Estate, Elder and Health Care
Campbell University
Kevin's practice consists of transactional law involving corporations, partnerships, and secured transactions, as well as real estate transactions, contract law, and elder law. He joined the firm in 1993. Since then, Kevin has helped hundreds of businesses and individuals throughout Catawba County and western North Carolina form corporate entities that are right for their needs and to successfully navigate through various legal and business issues. Kevin has extensive experience with drafting corporate and business agreements for small businesses and expansive corporate entities. Kevin also has extensive experience in representing healthcare entities including nursing homes and medical...
Claimed Lawyer ProfileOffers Video ConferencingQ&ASocial MediaResponsive Law
Jonathan Shbeeb
10.0
(1 Peer Review)
(704) 285-8111
Ext. 102 8511 Davis Lake Parkway
Suite C6-138
Charlotte, NC 28269
Offers Video ConferencingVideo ConfMecklenburg County, NC Real Estate Law Lawyer with 1 year of experience
Real Estate, Business, Estate Planning and Trademarks
Liberty University School of Law
As a practicing business attorney in Charlotte, NC, I provide guidance for protecting businesses from possible legal exposure, helping businesses grow stronger, and protecting them once a legal issue arises. The son of a Lebanese immigrant with his own small business, I understand the need for competent and affordable business law assistance.

I have experience dealing in entity formation, contract formation and disputes, wage and hour disputes, other employment disputes, preparing employment documents to protect businesses on the front-end, trademark registration/searches, copyright infringement assistance, and several other areas.



Claimed Lawyer ProfileSocial Media
Sonya Tien
Mecklenburg County, NC Real Estate Law Attorney with 9 years of experience
(704) 200-9223 525 N Tryon St
Suite 1600
Charlotte, NC 28202
Free ConsultationReal Estate, Business and Entertainment & Sports
Columbia Law School
Sonya Tien leads her firm's practices in personal injury, real estate, litigation, intellectual property, and corporate transactions. She received her law degree from Columbia University and was recognized as a Harlan Fiske Stone Scholar. Sonya received her business degree from the University of North Carolina at Chapel Hill, Kenan Flagler Business School, where she earned 17 academic scholarships. Sonya was named a Rising Star by Super Lawyers in 2020 and 2021, Top 40 Under 40 Civil Plaintiffs' Lawyer and Top 100 Civil Trial Lawyers by The National Trial Lawyers. Her articles have been published by the Wall Street Lawyer and Practising...
Claimed Lawyer Profile
Joel C. Harbinson
Alexander County, NC Real Estate Law Attorney with 42 years of experience
(828) 632-4264 70 East Main Avenue
P. O. Box 400
Taylorsville, NC 28681
Free ConsultationReal Estate, Criminal, DWI and Divorce
University of North Carolina - Chapel Hill
Joel C. Harbinson attended the University of North Carolina at Chapel Hill and graduated in 1977 with an A.B. degree and from the University of North Carolina at Chapel Hill School of Law in 1979 with a J.D. degree. He has been self-employed since 1979 as a criminal, domestic, and personal injury attorney in Taylorsville. In addition, Joel is a certified mediator in Superior Court cases, receiving accreditation from the N.C. Dispute Resolution Commission in 1998, and is a certified arbitrator in District Court cases. Joel is the former President of the 22nd Judicial District Bar Association (1987-1988, 1999-2000) and a...
Sours: https://www.justia.com/lawyers/real-estate-law/north-carolina/lincoln-county
Estate attorney nc real lincolnton
We add such a large triangle. - Too thin, - Masha noticed, - it won't absorb much. - For educational purposes, it will do, - Lena smiled, - We don't have a gauze factory here. We put the diaper on top of the diapers.
How do Lawyers Get Paid?
She took me by the hand and sat me on the sofa, spreading her legs wide apart and directing her penis to her hands and sat down on. Top. - And you will not fly in without an elastic band.
Similar news:
But, one joy - the heat subsided a little. The people disperse to their bunks. And sleep does not enter me. I am writing, however, I do not want to write at all, but I have to finish this tedious, multivolume work.
520
521
522
523
524