Alamo
Excellent ( reviews)
1 location in Fort Lauderdale
Alamo
Locations in Fort Lauderdale
Recent reviews
ExcellentOct 4
Only issue was garbage from previous renters left in car. However Alamo addressed the issue and lower the cost of the rental. Over than that very satisfied with the service
ExcellentSep 1
The service was very fast and friendly
OkayApr 23
Easy to pick up and return were fairly straightforward although the wait time to pick up was too long given there were very few other customers.They gave us a choice of two cars. One smelled terrible on the inside and the other desperately needed cleaning on the interior. There was a bunch of popcorn in the back seat and hand prints on the rear seat windows. We were not impressed. I mean you could see the debris before even opening the doors. Gross. And this is supposed to be a time of extra cleaning given the pandemic. May not use Alamo again.
ExcellentApr 19
Simple drop offPrice
MediocreMar 26
UnfriendlyUnfriendly
GoodMar 18
Car smelled like smoke and didn't have windshield wiper solution that we had to purchase and fill.
ExcellentMar 10
Nothing. Pickup was quick. Didn't have the SUV I reserved but gave me a great free upgrade on the spot with no delay or added paperwork. Drop off was quick and extremely easy with no surprise charges or costs. I wish every rental could go this smooth.
ExcellentMar 1
Staff was fantastic and accommodation. Received a free upgrade.Nothing.
ExcellentFeb 28
Staff was very friendly. Very helpful. Got me a different car because the first was older & the seats were stained. They immediately switched me to a newer model.A bit pricey but worth it for the convenience. No shuttle needed. I was in/out of the airport easily & quickly. No hidden fees.
GoodFeb 16
No the staff at the front desk did not want to help me return my van saying that he didn't know what to do with paper that was given to me because when I picked up my van the systems down.Training or just try to help just don't turn me down
Show more reviews
Enterprise
Good ( reviews)
8 locations in Fort Lauderdale
Enterprise
Locations in Fort Lauderdale
Recent reviews
MediocreApr 18
Made the reservation for the whole day. Got there waited for 1 hour because there is just 1 person working and when it gets to my turn he says there's no cars availableKeep cars on hand for reservations. Morons
MediocreApr 12
The staff was very friendlyThe car could have been cleaned and there could of been rental cars available
ExcellentApr 8
Staff was friendly. Had a long wait to get carCar was not clean. Windows where filthy on the inside. I actually had car washed it was so bad
MediocreApr 7
They didn't have a car for me despite having a reservation and I had to scramble to find another agency that could provide me a car.To have actually had a car as my reservation required.
MediocreApr 5
offsite unbeknownst to us after entering FLL destinationand after a 20 min uber drive, the facility was closed!!!
MediocreApr 1
Nothing to likeEverything, they ran out of cars to rent. Staff lied to me that I would have a car, guaranteed I would have one by the end of the day. No phone call and wouldn't return my phone call.
ExcellentMar 15
CarCustomer service
MediocreMar 3
Nothing I never got the car. I called them and they said they had no cars to give me. They then proceeded to never call me back and get me a car. Worst experience ever!Everything!!!
GoodFeb 22
I was able to rent a carHad the car I reserved. Better drop off location
MediocreFeb 21
The car was clean and niceThey were overbooked and didn't have any cars. We booked a standard SUV and after 2 hrs wait were informed that they only have a minivan for us and we would need to come in 2 days to exchange for an SUV. It was a hassle on our vacation
Show more reviews
Avis
Good ( reviews)
6 locations in Fort Lauderdale
Avis
Locations in Fort Lauderdale
Recent reviews
GoodOct 10
Everything was good … pickup was very long Avis might want to consider more than one person assisting at night pick-up … overall it was a great experience.
HorribleSep 4
How can Avis rent cars infested with cockroaches!! Then they replace car with another one that broke down two days later. Four hours wait for the road side assistance. It is really bad!
ExcellentSep 3
Dropping off in new Orleans was not so great. It was during Ida clean up and an employee went off on my husband and I for taking in our personal car to unload all the hurricane supplies that we were bringing back from Florida to Louisiana. He was so rude and his lack of compassion was unreal. We were literally the only people there and he acted as though we were holding up a huge operation by taking in our own car into their parking lot. The manager who was cleaning up the parking garage came out and had him leave us alone long enough to get our car loaded up to leave. She and another employee helped us after we explained we had been driving for 18 hours and just wanted to get home to assess our damage at our house. It was not a great welcome home to a hurricane ravaged state.
MediocreSep 2
The rental car was great, price good, the only complaint was we returned the car one day ahead, nobody was in the office, we left the car there and decided to return the key the next day. When my husband returned the following day, the rep said we would be charged for another day. He should have seen that we were not late and it should have never escalated to what it was.
HorribleAug 16
The clerk and the manager at FLL were absolutely terrible. I have a DL from IL and it is expired, however, the IL legislature extended the DL's expiration to 01/01/ They were telling me well how do we know that yours is extended and how do we know your DL is not suspended. I was there alone with 3 little kids and they did not rent me a car. I walked over to Alamo and the professional agent took out a big book with all state policies and rented me a car. I want someone from customer relations to reach out to me in regard to this horrible insane experience. If I do not hear back, I will make sure my team will leave negative reviews of Avis for the next 12 months and there are more than 50 agents who work for me.
HorribleJul 25
I waited in line for 1 hour at am. with only one attendant on staff. My original reserved vehicle was not available so I was given a less fuel efficient replacement. At the time of pickup, I also requested etolls but it was never placed on my contract. At drop off, I requested the return not to be closed out to allow me to address this situation. When I returned, to the vehicle, someone else had closed it, and it took another Herculean effort to obtain a receipt on site.
ExcellentMay 31
As shears perfect serviceNothing you guys are great
MediocreMay 18
I couldn't rent the car,it wasn't available. They put me on a waiting list when I arrived, with several other people who were there waiting. The lady on the counter asked for my phone number and told she would reach me when and if a car was available, and told us we could just go out because it could take several hours. She never contacted me again.
ExcellentMay 11
Very quick and easyN/A
ExcellentMay 11
staff was friendly and helpfulAll went well
Show more reviews
Dollar
Good ( reviews)
2 locations in Fort Lauderdale
Dollar
Locations in Fort Lauderdale
Recent reviews
MediocreOct 24
We arrived at the Fort Lauderdale airport rental as scheduled. There was an extremely long line and we were told that they were out of cars it would be at least a 2 to 3 hour wait. We were there for the day only looking at houses to buy in Port St. Lucie an hour and a half away. We had scheduled appointments with three builders. We had to Uber which cost us $! Unbelievable! It is my opinion that they should reimburse us this cost as our rental car was only Dollars and this was booked a month prior to our arrival. Any hopes of recouping any of our money?
HorribleOct 7
Extremely slow check in. No staff present at outdoor area to pick up car. Rude staff and poor overall service.
HorribleSep 13
Canceled, Dollar claimed rental was for international traveler and quoted me twice as much. I had to cancel. Bait and switch was the reason for cancelling.
ExcellentAug 16
Excellent customer service.
HorribleJul 23
The pickup line was terrible. Expect a one hour wait minimum even if you have already paid for the car. The car was infested with ants. Do NOT use this company.
HorribleJul 12
Car was dirty inside and out. Glove door kept on opening on every bump, seats and interior had dirt and built up gunk on them. Dollar had one attendant available to serve a group of about 50 people. It took almost 2 hours in line to get the car. It was an extreme inconvenience especially for my pregnant wife. The value was also not there, Sixt, Hertz and others had comparable cars for equal or lesser amount. Don't get me started on the extra "airport" fee that was not included in the original quote. Going to go with Sixt from now on to avoid Dollar and Kayak for hiding the fees.
ExcellentJul 6
The staff were all doing the best they could. It was Holiday weekend and they were way understaffed. I had reserved a car in advance and still waited 90 minutes to pickup the reserved car. Only one guy working in the lot. Lesson learned don't travel on the holiday. I would reserve with Dollar again the price was best in comparison to other rentals.More help at the reservation desks.
ExcellentMay 26
Staff was very friendly also dropping off the vehicle very thorough friendly staff to drop off as wellMy car could've been better I was told I can have a Full-size car it was not a Nissan Ultima it's not a full-size car it is a compact car I'm 5 foot 11 pounds I could not fit in the car very tight dollar rental and other rental companies are charging Full size prices for compact cars. customers for compact caars! there's no way a Nissan Ultima is a full-size car I could barely fit in the car very uncomfortable.😕
MediocreMay 23
Drop off was smooth.The price was exorbitant!!! So ripped off. By the time extra fees (no not insurance — service fees, taxes, pre-pay gas charge and a toll pass that we barely needed costing over $) were added on our car cost about $/day and multiplied by three weeks was outrageous. And this with only one driver. To add a second driver would have cost another $/day. They took full advantage of a consumer who didn't know the area. Car was dirty. Dollar Rental is an oxymoron. Their name should be Thousands of dollars rental. Research everything and know before you go.
GoodMay 17
Helpful manager straightened everything outLong lines and sales people trying to upsell at every opportunity. 1st car I tried was not properly cleaned.
Show more reviews
E-Z Rent-A-Car
Good ( reviews)
1 location in Fort Lauderdale
E-Z Rent-A-Car
Locations in Fort Lauderdale
Recent reviews
OkayMar 17
What could have been better is If you receive the model car that you initially booked online and also there should be no hidden charges, I even called and ask thoroughly what the total cost and if there's is any other charges and they still weren't up front about it. My dad had to pay more At drop off
ExcellentJan 30
pickup n drop off staff made ur easyCar had stained passenger seat but overall was fine
ExcellentJan 23
Car was right at the airport. No shuttle needed
GoodNov 20
They need to check their car to make sure there is not defects on the cars.
OkayNov 4
They didn't have the vehicle or one similar to what I reserved and by the time they finished adding fees on the cost of the rental was three times the quoted amount
GoodSep 28
When we went to get our car there were only 2 cars available a mustang and a Volkswagen passet. We had reservations for a full size car and the staff seemed unaware of our reservations . No one gave us directions out of the rental area and we wasted a lot of time trying to find our way out
MediocreSep 17
Drop off was easy but staff was not very friendlyWe booked a small size suv. When we got there they told us all they had was a minivan. Our only choice was to take the minivan or pay extra for a Yukon. Or we could sit and wait for an unknown amount of time and see if something came in. Who wants to drive a minivan on vacation?? Th
MediocreSep 16
The car was ready upon arrivalType of car offered, customer service, clarity of price/additional charges
OkayAug 23
Customer service is seriously lacking. I forgot something in the car and was hung up on three time before I could talk to a person and once I was finally able to reach someone they transferred me to an answering machine
ExcellentAug 13
Very friendly staff. Check In was only a few minutes and drop off was done before we even had a chance to empty the trunk. I'll definitly be renting from them againWe rented a minivan and the back seat was not cleaned out very well. Food crumbs on the seats and the cup holders were pretty gross but I have kids myself so really it wasn't that big of an issue. Only small thing that I could think of
Show more reviews
Sixt
Good ( reviews)
4 locations in Fort Lauderdale
Sixt
Locations in Fort Lauderdale
Recent reviews
GoodSep 27
Ended up being a longer wait than expected to pick up car. Think that could have been improved. One couple was asking for a new car and didn't have a reservation. I don't think it's fair that those of us with reservations have to wait behind random requests.
ExcellentSep 25
Great rental car company! This was my first time using This company and will be my go to option next time!
HorribleSep 22
I was overcharged when I received my final receipt via email. The invoice I signed at the rental counter was $52 LESS than what they took off my credit card. They only answer the phone if you want to make a new reservation. You have to email them for any other issue. I don't like the bait and switch. I'm hoping it was an honest mistake, but for today, I will make my reservation with Hertz. Oh, and on Kayak you need to make sure the location MATCHES what Kayak offers. I wanted an airport pickup and Kayak offered me off site locations.
ExcellentSep 9
Picking up car was quick and easy. Car was ready and right around the corner from the check-in desk. Car was new and very clean. No problems with car all week. Drop-off was very quick and easy. Three gas stations just before the drop-off point to fill. One shuttle was leaving as we arrived but another was waiting. Shuttles also new and clean. Quick ride to terminal. Would use again.
MediocreAug 20
Had to wait a long time at FLL to get a car I reserved with Sixt thru Kayak. When it was finally my turn, the agent told me the car was a small sedan, while I reserved a medium SUV, and I showed her a printout stating this together with a picture of a SUV. Considering I am a very tall individual traveling with my family with suitcases, this was a problem. She said Sixt was not responsible for the mix-up and the false advertising, as I booked it thru Kayak. I replied that Sixt has the reservations worked with their Kayak partner and should therefore honor the expected vehicle per the reservation, and not change it when the customer shows up to pick up the car. However, she did not, but offered me a "deal" with a medium sedan. When we went to the parking area to pick up the car, we did not fit, but we were eventually able to work it out with other Sixt personnel to switch the car for a small SUV. I will think twice next time before making reservations with Sixt, and hope that Kayak can prevent these situations in the future.
ExcellentAug 19
The only hang up we had is that we didn't realize that the pickup was not at the airport but at their downtown location, which was not really an issue with Sixt but with the the way the booking came through Priceline. The car itself and Sixt customer service were great. I did not get hit with additional hidden charges as reported by some reviewers
HorribleAug 10
First time I decided to go with a non major car rental due to that vehicle offered (Nissan Kicks). I get to counter and I am told that vehicle is not available, which is fine until I see what they are offering me as an alternative small SUV. They try to put me in a Corolla and convince me that I am getting an upgrade. After speaking to manager in back lot, we settled on Jetta. Not an SUV but better than a Corolla. I go back inside to complete my reservation and the person who was helping me had started with someone else (understandable). I see 3 other employees hovering over a computer and laughing like hyaenas at something on their computer and I asked them if they can finish my reservation. They said no, he started it and he has to finish it. I took a picture of them to send to my wife and explain what was going on. One of them got angry and said that's it we are canceling your contract and walked back to get manager. Manager completed my reservation, contrary to other guy saying only the person who has reservation open can finish. Person that didn't want me to take picture was just lazy and didn't want to get reported for passing the buck.
HorribleAug 10
Very very difficult to cancel. A total run around and time consuming.
ExcellentAug 5
excellent service
HorribleAug 4
I canceled the same day after a couple of hours and was trying to call them for about 4 hours. Now they want to charge me usd for canceling. I told them that was COVID related cancelation and I couldn't travel to Miami. Please help
Show more reviews
Payless
Good ( reviews)
2 locations in Fort Lauderdale
Payless
Locations in Fort Lauderdale
Recent reviews
ExcellentOct 3
The staff really goes above and beyond to help!!
OkayJun 18
I didn't mind the car I received.Everything could have been better starting with the staff. Payless & Avis have the same line and once I got to the counter, the person told me to wait over by some pole and the 'payless' person would help me. From that point on, it only got worse. All staff members were passing me to another person and they would do the same. No friendly faces, no Hello's, nothing!! Almost an hour later, I get to the car. It was wet like it was washed but there was bird droppings all over the car still and numerous scratches. No one was there to make note that these scratches were on car, now I am waiting for someone to charge me. I truly want to speak to someone from Payless and ask for a partial refund for my horrible treatment. I will not use this company again, I would happily pay an extra $75 just to be treated in a kind manner.
ExcellentJun 18
was a very good experience.
MediocreApr 20
Easy drop offI had scheduled the car for noon, when I arrived at the rental counter at they told me the car wouldn't be ready for 20 minutes. I waited an hour before the car was finally ready at When finally getting the car the worker asked if I wanted to pay for a sun pass unlimited pass and for gas. I declined both which he then continued to ask two more times until I felt like I couldn't say no and agreed to both. I paid $12 for the sun pass when I only went through two tolls, and paid for a full tank of gas when I used less than half of a tank. When I finally got in the car it smelt very strongly of cigarettes. Disappointing and over priced experience overall.
MediocreApr 10
The line was way too long to pick up the rental
ExcellentApr 7
almost brand new car, fast return
MediocreFeb 14
I booked this car several days in advance. Upon my arrival from the Bahamas to Ft Lauderdale I received a voicemail from Payless informing me they didn't not actually have a car available for me. I was stuck in Ft Lauderdale on a Friday and could not find a rental car from anyone. They were all sold out for the weekend. I felt totally helpless. I spent the next several hours trying to make other arrangements. At pm a representative from Payless contacted me and told me that they had a 12 passenger van that had just become available. The van got 10 mpg and I had a mile trip ahead of me. I declined the van and continued to make other arrangements. I must say my experience was pretty awful. Thank Ryan Fitch
MediocreDec 27
NothingI needed to change the name on the reservation and no one was able to help me do it so I ended up having to cancel and then pay triple the amount that I was supposed to. I am appalled and very angry.
ExcellentJan 22
Ease of pick up and return. And price.
OkayDec 25
Line was so long we gave up and went to the next counter and got out hours sooner than if we had waited.
Show more reviews
Hertz
7 Good ( reviews)
7 locations in Fort Lauderdale
Hertz
Locations in Fort Lauderdale
Recent reviews
HorribleOct 6
I will never do business with Hertz again after not being able to contact anyone and not getting any help with my rental. We were not able to pick up in time and I was sent on a wild goose chase to try and talk to anyone about the reservation. Horrible customer experience.
ExcellentOct 3
First time renting a car and process was fast and easy.
ExcellentJul 15
Total experience was awesome! The guys in the shop were all very nice and super helpful. We got an excellent deal, pickup service was very quick and pleasant and dropoff was even faster!
MediocreJun 7
I wasted several hours and over $60 in Uber fees due to a screw up by Hertz and Priceline. But worst of all, once I tried to contact Hertz and Priceline no one was able or willing to help me. It was among the worst customer service experiences I've ever had.I wasted several hours and over $60 in Uber fees due to a screw up by Hertz and Priceline. But worst of all, once I tried to contact Hertz and Priceline no one was able or willing to help me. It was among the worst customer service experiences I've ever had.
MediocreMay 11
Drop off was easyHuge delay to receive car reserved well in advance--an hour and a half at the agency
MediocreMay 11
Counter staff congenial.Coordination with Priceline.
ExcellentMay 3
Staff was nice, excellent, and could multi task very wellMore staff at night
ExcellentApr 29
Drop off was easy! People were great!
OkayApr 19
Vehicle was returned 1 hour late and charged dollarsthe entire week was only Kayak has not passed on the cost breakdown. Calling customer service at Hertz has cost me 20 mins without getting an operator. Still looking for help.
MediocreApr 18
NothingWhen I got my car It smelled of marijuana and had no gas in it . I had to immediately go to a gas station I'll never rent from that place again
Show more reviews
Thrifty
7 Good ( reviews)
3 locations in Fort Lauderdale
Thrifty
Locations in Fort Lauderdale
Recent reviews
ExcellentSep 28
Saw a couple poor reviews and that made me hesitant. But everything went very smooth. From reservations to pickup and dropping the vehicle off. Clerk that assisted me was super helpful and courteous. Overall a very smooth and pleasant experience.
OkaySep 28
The best prices, but you may have to wait in line a while to get the vehicle. Not enough employees. Vehicle wasn't taken care of, rented an Ford Explorer and the top rake covers had been taken off, car wasn't cleaned very well. My 10 year old found an opened beer bottle in rear under front seat.
OkaySep 20
The wait time for the pickup was ridiculous. We waited in a line for well over an hour. The line was even longer for those behind us. They probably waited more than 2 hours. They were severely understaffed. Only 2 agents were working. Thankfully we got the car we reserved. But 1 hour+ to pickup a car is unacceptable.
MediocreSep 8
Vehicle was super dirty, and to pick it up I lasted over an hour waiting online. Wont rent again from them.
GoodSep 1
The man at the counter used strategies with tragic scenarios as a pushing mechanism to force me purchase an insurance for values ​​up to three times the value of the daily rental rate, which are not reported in KAYA.
OkayAug 30
At the pick up location I asked how much extra it will cost me if I drop my car off at another close by location. They quoted me $7. When I arrived to drop off the vehicle it was almost $90 more. And at this location the representative told me that they don't have access to the rates of another location. Very disorganized
ExcellentAug 20
Easy in and out. Opening very early as we had to sleep in terminal as our flight was delayed and missed closing time!
MediocreAug 6
They charged me an insurance I never ask for that Was I surprise $ extra charge!
HorribleAug 4
Very long lines for pickup (45 minutes at FLL) and followed by aggressive upgrade upselling - won't rent from them again.
OkayJul 30
It took an hour and half at the pick up line.
Show more reviews
Budget
7 Good ( reviews)
5 locations in Fort Lauderdale
Budget
Locations in Fort Lauderdale
Recent reviews
GoodOct 11
Nobody was attending in the pickup área to receive the SUV rented. The person responsible was sleeping Inside the valet booth a.m.
ExcellentOct 6
Everything went great! No problems wit reservation or with the vehicle.
ExcellentSep 7
Jason at Budget in Ft. Lauderdale was very helpful and knowledgeable. Made the the experience much easier and hassle free
ExcellentAug 9
I messed up with the wrong airport rental locator. Not only did they get me a car but saved money over the original price!
ExcellentAug 2
Budget at FLL was the fastest I've ever picked up a car. They didn't spend 10 minutes checking whatever on the screen and asking me about options I didn't want. The only up-sell was the tolls pass which was explained to me clearly (and which we used).
HorribleJul 26
We waited 45 minutes with only 2 customers in front of us at the Budget counter. The staff did not acknowledge anyone, did not greet us, or apologize for the long wait. Terrible customer service. The Ford Explorer we rented was a great car. The rental was overpriced.
HorribleJul 20
Everything was great besides the 3 hour wait to pick up the car.
HorribleJul 19
I waited in line for nearly an hour to get my car and it smelled like an ash tray.
ExcellentJul 5
Staff and service was ok, as expectedthe car had a strong smell of cigarette
MediocreJun 21
The pickup took way longer than expected and the car didn't seem to be properly cleaned.Waiting time for picking up the car and cleanliness.
Show more reviews
Advantage
Good ( reviews)
1 location in Fort Lauderdale
Advantage
Locations in Fort Lauderdale
Recent reviews
MediocreJan 5
They gave away my car because they said I arrived more than an hour late than my reservation time. My flight was delayed so nothing I could do and the reservation terms did not say anywhere that my reservation would expire if I'm late. I had to wait three hours for someone else to return a similar car to rent.
ExcellentNov 6
Good serviceBetter prices on cars
ExcellentOct 19
Everything went smoothlyAbsolutely nothing
OkayOct 8
Fuel milage of the diesel vehicle although that is not what I rented.First vehicle I had was full of mold. Irritated my eyes and throat so bad had to return it after an hour. Second identical Passat DIESEL was cleaner inside, no mold, but on second day every idiot light illuminated. I didn't have time to return it so just drove it that way. A rental car shouldn't be 5 years old with 40k miles on it. Never again Advantage, never again!
MediocreOct 8
Reserved an SUV. None available when we arrived. Gave us a van with a remote key that didn't work (didn't find out until after we left)and low tire pressure. Had to return the next day and take 2 hours from our vacation plans to swap out the vehicle. Not happy with the entire experience.
ExcellentSep 21
Car was clean. Ready to go. Return was easy.Check out (pick up) was good. But like everything in travel it should be faster.
ExcellentAug 12
Lower price
MediocreAug 2
Literally nothingStaff awful / apathetic, huge line, NO CARS AVAILABLE. Had to rent elsewhere. Avoid this place like the plague.
MediocreJul 25
My flight was late. I called and notified the rental company ahead of time. They said they would reserve my car but when I got there they tried to charge me $ more than my kayak booking because "the new rate had changed". Ridiculous service, kayak should not continue to do business them.
GoodJul 24
1) Did not receive email of final bill. 2) Left Maryland handicap decal in vehicle. Unsuccessful in retrieval.
Show more reviews
Ace
Okay ( reviews)
1 location in Fort Lauderdale
Ace
Locations in Fort Lauderdale
Recent reviews
MediocreOct 10
The car smelled terrible and the seats were heavily stained. It didn't appear to have been cleaned, vacuumed. Definitely overpaid for what we got.
GoodOct 5
no muss no fuss rental. would use them again.
ExcellentSep 13
The entire process was quick and efficient. No surprises. Rental was excellent.
ExcellentSep 13
Excellent experience
ExcellentSep 13
nice rental car
HorribleSep 8
Upgrade but never explained the Etta charged, it was after I paid for the original price my understanding was a free upgrade but end up been 3x more
GoodAug 12
The vehicle contain the cigarette smoke for the first day of use and was also noticed by the rep when I was exiting the airport,which set off my allergies, otherwise I enjoyed the vehicle and the service offered by the company
OkayJul 29
El precio que pagamos en el counter fue muy diferente al de la reserva, fue mucho mayor, cuando uno llega al counter no son claros y al final uno termina pagando mucho más de lo que indicaron inicialmente.
ExcellentJul 13
We received the car we booked and got it on time.
ExcellentJun 28
Easy to pickup and good clean vehicleJust a bit friendlier, and attention to my rental (agent was obviously multi-tasking, and on a phone call about another reservation).
Show more reviews
Fox
Okay ( reviews)
1 location in Fort Lauderdale
Fox
Locations in Fort Lauderdale
Recent reviews
ExcellentOct 19
I liked that the pick up location is right at the airport, full size car in very nice shape and price was very good.
MediocreOct 12
To start we reserved a mid size car, Toyota Camry or similar, the clerk confirmed that's what we were getting. When we went to pick out our "Car" there were only SUV's. Not that big of a deal just didn't want a big vehicle. The worst part was the car was so dirty inside. Definitely was not cleaned and sanitized and nobody was around to complain about it. As we were checking out we noticed the gas was not completely full we mentioned it to the check out person and all we got was a grunt. Really nice!
OkayOct 12
Great price. Service on the lot for pick up and drop were quite lacking. No one easily available in the lot to help answer questions about the car at pick up. Drop of in Fort Myers had no drop off instructions or no final receipt available. Attendant not visible and later found out he was sitting in a car beeping the horn to try to get my attention. Price was so good that it won't stop me from renting again.
ExcellentOct 8
very pleasant experience, everything went seamlessly!!!!
ExcellentOct 1
No complaints
ExcellentSep 27
Check in was easy, as was getting the car. The vehicle was beautiful, impeccably clean and exactly as promised. All staff were pleasant and helpful. return was a breeze. I highly recommend.
ExcellentSep 27
Car was stein in side on the seethe damage out side ( scratch) but the reste was ok
OkaySep 12
The pickup of this rental was difficult. Waited in line well over an hour. Seems like they could gave had more people at the counter and streamlined rental process for those that reserved ahead of time.
HorribleAug 30
I wasn't able to rent a car after arriving at fox rentals because they required a $ deposit and I was told I wouldn't need any further payments after I paid online but that wasn't the case I had to spend money on a Uber to get around for my entire stay I would like a refund immediately seeing that it didn't take 10 business days to take my money. I feel cheated by either Priceline, kayak, or fox rentals. Someone needs to pay for this!
MediocreAug 21
I had rented on Priceline and had to change the days at the last minute due to flight changes. The price I originally booked was not honored and I feel like the price I wound up paying for the very small car I rented and traveled very few miles was way overpriced. I am disappointed my original price was not honored. Will likely not deal with Priceline again/ though disappointed Fox would not honor the price either.
Show more reviews
Economy Rent a Car
Okay ( reviews)
2 locations in Fort Lauderdale
Economy Rent a Car
Locations in Fort Lauderdale
Recent reviews
HorribleOct 14
Well over an hour standing in a long queue with only 2 people at the desk
HorribleOct 12
Too many hidden fees. Was charged an additional $ when picking up the car. Use of personal insurance and a charge for a toll pass. Completely ridiculous.
HorribleOct 12
Arrived at Ft Lauderdale location and was told that my reservation had been cancelled. No prior notice was given to me. The check in person told me that they should have called me or emailed me to tell me. They did not! No alternative vehicle was offered or available. I was basically ignored by management when I asked for explanation of what had happened. I had travelled to help my father at the beginning of his cancer treatments. This is a scam business. I have rented vehicles all over the world and have never dealt with anything like this situation. I ended up having to take an Uber to my parents place and make other arrangements to get my dad to his treatments. Spare yourself the trouble and avoid this racket. While waiting on line I listened to other customers getting the shakedown over car insurance (a more typical scam used by fringe rental companies). Avoid at all costs. I hope this saves you some of the difficulty this heartless business caused me and my family.
GoodSep 29
Overall five stars
HorribleSep 27
Rental car company "double dipping" on charges as charges made through kayak for initial booking; forced and coerced by economy rental car agent at desk to take out their liability insurance which was unnecessary as I had my own insurance through my credit card which has always covered my rental car transactions with many other rental car companies. Pretty disgusting. I won't be using this company again.
HorribleSep 21
Seemed like a scam operation to me, required their insurance even though I had proof of my own insurance. This greatly increase the advertised price. You're kinda stuck when its 1 AM
MediocreSep 21
They demand an insurance card. Then when you produce it, they demand $ deposit or buy their insurance. They try to sell you the Sun pass toll transponder for rent. I told the lady that I had EZPASS from NY that works in Florida. She stated it only works in Orlando. WRONG. I checked an email I got from ezpass it works throughout Florida. Miserable person she was. They then make you sign for damage on a car you HAVENT SEEN YET! Every tiny rock cup is noted, or so you think. When you pull out of the dark garage you see more damage. BEWARE…you're only allowed miles per day. The only good part was the return guy was nice and it took about a minute. I'll never rent from them again pay the extra go with a real company.
HorribleSep 15
They refused to rent me the car because they didn't accept the insurance I purchased through you.
HorribleSep 13
The price was good. When I went to pick up the car, the guy at the frony said he cannot give me the vehicle because I was a Florida resident with no car insurance. He told me to call to get a full refund on the car and the insurance I bought for the car. I still can't hear back even though I called.
OkayAug 30
To know more about the hidden fees
Show more reviews
Easirent
Okay ( reviews)
1 location in Fort Lauderdale
Easirent
Locations in Fort Lauderdale
Recent reviews
GoodOct 19
Some staff really like their jobs and are friendly and professional.
HorribleSep 27
It is not what I contracted online, the unlimited mileage offered in the app I had to pay extra, as well as additional insurance to that of the app, not counting the additional wait of 50 min for them to deliver a car without washing and without vacuuming, first and foremost. last time.
HorribleSep 19
Worst rental car company. They have hidden charges and they are a total scam. Never ever get a car with this scammers.
HorribleSep 5
Terrible location and overall experience.
ExcellentAug 31
The overall experience was great, in and out nonline
HorribleAug 28
I was not allowed to rent a car, because they did not allow me to purchase their insurance, because I did not have car insurance of my own. If I had a car, I wouldn't need to rent one
HorribleJul 23
They weren't located at the airport with all the other car rental agencies. We had to rent from another agency bc we couldn't find the rental desk at the airport.
HorribleJul 13
They are adding extras without customer cosent!
MediocreJul 3
I didn't like anything about it. I will never rent via Easirent.I was to pick up my car after a flight to FLL at 2PM. Took 2 shuttles to get to rental place. Upon arrival at PM an existing customer said they were having a terrible experience - just wait they said - we spent 2 hours in there. Well guess what so did we and approximately 8 other people. One person's car didn't have gas in it. Even though I filled out all my info on-line when booking and again while standing in line. It took another 20 to 30 minutes to complete the paperwork. Car sounded like it had a bad bearing. NEVER AGAIN. Called Priceline and all they would say was you can cancel if you'd like.
GoodJul 1
Drop off of vehicle was very easy. VERY disappointed with the process of "hold" on account, until vehicle is returned since it's been a month now since my rental and I am STILL waiting for it to be refunded! Have called several times & sent emails, NOT resolved, No response! The deposit should have been returned within days of vehicle being returned!When holding money on bank account for deposit it should be returned/refunded QUICKLY after vehicle is returned back in! I am still waiting for a response to get my money refunded and it has been a month! Should NOT take this long! Should NOT be so difficult trying to contact customer service for help on getting deposit refunded! Soooo disappointed!
Show more reviews
Executive Car Rental
4 Okay ( reviews)
1 location in Fort Lauderdale
Executive Car Rental
Locations in Fort Lauderdale
Recent reviews
MediocreDec 1
Nothing.The location was closed when we arrived and nobody answered the phone. We ended up taking Uber and renting a car in town the next day. Obviously, from a different vendor. Never again.
OkayNov 21
Couldn't get return receipt at return drop off because computer system was down and No representative at return counter to get return receipt.Waited 45 minutes at check out counter because there was only one employee renting cars Totally Unacceptable
ExcellentNov 16
Great rental experience
OkayNov 15
Manager was friendly when we picked up the car. His attitude changed when we returned the car. He was clearly looking for something to charge us extra for as he attempted to point out marks on the car that he said we were responsible for. It was dirt-not a scratch. He didn't like that I challenged him on that. After we left, he charged us $ dollars surcharge to have the car cleaned for what he claimed was excessive debris. Very deceptive.They make you sign a waiver that they have the right to charge your credit card miscellaneous charges. They use that loophole to make more money on what appears to be an affordable rental car charge. We were charged an additional $ for them to clean the car without our knowledge. The rental was only $ but with the deceptive cleaning charge it became $ Buyer Beware.
MediocreOct 22
Deceptive, must be a local to honor price. Kayak should know this and not market it to their general customer base as a fixed price. Caused a huge inconvenience, won't be using kayak again.
ExcellentOct 15
No issues.. Excellent
MediocreOct 7
Honestly, not muchIt took over 30 minutes to get picked up at the airport. The agent asked for WAY more things than any agent from other rental agencies. Like seriously, whydo they need my policy number? The car could not have been dirtier. The inside was disgusting!!d
ExcellentOct 6
We got a great price for rental car and the manager Ben went out of his way to drop us back at airport BEFORE the rain! We will certainly use Executive again
ExcellentSep 16
Everyone's was super friendly: from the shuttle driver to the people working the counter. Pickup and drop off was easy even though it was off-site.
MediocreSep 12
Literally nothing. It was the worst rental experience of my life.Rental agency rep called me and canceled my one-hour-away rental because we "weren't flying out the next day." Didn't even apologize.
National
Excellent (38 reviews)
2 locations in Fort Lauderdale
National
Locations in Fort Lauderdale
Recent reviews
ExcellentAug 15
The lady behind the desk is a real Pro . She was absolutely delightful and efficient. She is a tremendous asset for your company and this office. I have never checked in to a rental car as fast as I did yesterday. I was really pressed for time and she allowed me, by her efficiency , extra time to meet my client.
GoodMar 18
It was a car.The size rented was not what I received. I received a compact when I paid for a full size.
ExcellentFeb 12
Staff was great and pick was easyDrop off at Key West was horrible, wasn't open and didn't want to do. So I dropped my key in the mail box and left the car outside.
ExcellentJan 6
Daniel Caballero was the best. I would hire him to represent my company any day of the week and twice on Sunday.Have more cars available that were reserved
MediocreOct 11
Canceled my reservation the night before my trip very unprofessionalMaybe don't cancel reservation the night before then, send a text saying it's because over booking when really it's cause nobody wanted to work at 8am
MediocreJan 3
They gave away our reservation and left my family with no options on the busiest travel day of the year.
ExcellentApr 22
Staff was excellent. Everything went very smooth and quick.For it to be a vehicle & that it rained the time I was there. A key fob for the vehicle would have been nice to have.
OkayDec 30
No cars, no helpI paid less than I reserved. The young man st the counter helped when customer service on phone was rude and didn't helpI waited over 5 hours for a car because they were sold out even though I had a reservation through you. Customer service on the phone hung up on me and kept saying they couldn't help me find another location. They didn't adjust my rental time for the same rate when it was there fault the cars were not there. The phone representative suggested I was late or the rental agent was incompetent. I had to drive across country in less than 24 hours to avoid a late fee even though I technically wasn't late. I was given a free upgrade which was not good because the gas mileage sucked
GoodOct 18
Quick service. Helpful staffFort Lauderdale rental shuttle
ExcellentJul 9
Excellent priceLast minute rental and the pricing was excellent for a one way deal; clean and excellent customer service.That I didn't get a confirmation email from Kayak at booking
Show more reviews
GREEN MOTION
4 Okay (53 reviews)
1 location in Fort Lauderdale
GREEN MOTION
Locations in Fort Lauderdale
Recent reviews
MediocreOct 23
Green motion (#) rental company was closed when I arrived at the airport. It took one hour to finally get through to someone at the company who stated that green motion closes at 7pm. How can you rent me a car when the company is closed. I would like a refund and greater emphasis placed on quality control. Also take green motion off your vendor list. This is very disappointing to see that the bottom line has become the only metric for success in your company. It is fraud to sell a service that does not exist.
GoodOct 23
Very punctual and loved the car! Did not like the the no option of car insurance even if you already have full coverage and the $$ hold that is a surprise as well.
MediocreOct 23
There computer system not working or person don't know how to use nobody was there . It's lookalikes they are scammers never go to there office
HorribleOct 14
Scam. Worst experience
HorribleSep 29
We reserved a vehicle in advance. When we arrived at the rental car building off of the airport, we contacted green motion to find out about the shuttle and we were told one would be to us in 15 minutes. We waited much longer and another companies driver ended up contacting the drivers personally for green motion for us but was told they were closed for the day and there would be no pick up. We ended up having to rent from another company on the spot at the airport. Very unhappy to start out our honeymoon like this. Would not recommend at all.
HorribleSep 25
Lots of hidden fees. My flight was delayed.I picked up vehicle 2 hours later than original time. I was charge extra $ Although I provide my personnel insurance, I was still charge a total of $15 for insurance for two days. 50 miles limit. Can not leave the state of Florida. Worst car rental experience I've ever been part of. I was suppose to pay $20 for 2 days. I end up paying $87 after hidden fees. Kayak is very reputable company, I'm shocked that you guys allowed green motion on you guys platform
ExcellentMar 26
Staff was great! They were very accommodating and took time to explain everything.
MediocreFeb 10
NothingProvide a shuttle and answer phone
MediocreJan 29
Absolutely nothing
Sours: https://www.kayak.com/Cheap-Fort-Lauderdale-Car-Rentalscars.ksp
Rent a Car

at Westfield Broward Mall
Avis accepts most major credit cards as credit identification at the time of rental.  The renter's name must be on the credit card.
Accepted credit card list:  Avis Charge Card, American Express, AT&T Capital, Diner's Club Int'l, Discover, China UnionPay, GE Capital, JCB, MasterCard, PHH, Sears and Visa.  Some locations may not accept each of the referenced cards.
You may be subject to a credit check or present additional identification.  Acceptable forms of additional identification are:  Valid passport or travel visa, military identification, birth certificate, marriage license, ATM card with customer name printed on face of card, health care identification card with customer's name printed on face of card or company/college/university identification with a photograph.  In some cases, you may be required to present an alternate credit card.
Avis may request an authorization hold against your account for the estimated rental charges of the rental, but reserves the right in its sole discretion to request an extra value to be based on certain factors as we deem appropriate:
Most rentals may require an authorization hold of the estimated rental charges plus $ USD.
If you have prepaid the rental, the hold amount will be $ USD.
While this hold is in place, the funds will not be available for your use.  When the rental is over, we will process the reversal, but the bank may take time to post it back to the account.
Note: Prepaid credit cards are not acceptable methods of credit identification to pick up a car at any location.  One of the above mentioned cards must be presented.  Prepaid credit cards are accepted at time of return only, if we can obtain full authorization from the card bank for the total charges due.
Sours: https://www.avis.com/en/locations/us/fl/plantation/f6s
What car rentals are onsite at Fort Lauderdale Airport?
Need a rental car in Fort Lauderdale once you land? You'll have plenty of choices. Just head over to the left wing of the airport to pick up your ride.
Level 2: Alamo, Thrifty, and National are on the second level
Level 3: Avis, Continental, and Royal are on the third level
Level 4: Budget, Dollar, Enterprise, E-Z Rent, and Payless are on the fourth level
How old do you have to be to rent a car in Fort Lauderdale?
The minimum age is 21 years old. However, there's usually a young driver surcharge for those under
What are some road trips from Fort Lauderdale?
Miami: Art Deco buildings with eye-popping colors, multicultural neighborhoods, and postcard-perfect beaches. Best of all, it's only a minute drive from Ft. Lauderdale.
Florida Keys: They're Ernest Hemingway's old stomping grounds…and a place for every fisherman to snag the big one. But even if literary fish tales aren't your thing, the trip across the scenic Seven Mile Bridge is well worth the drive.
The Everglades: This park is kind of a big deal. Besides being one of the world's biggest wetlands, it is also one of the most diverse ecosystems in the country. American alligators, panthers, manatees, and a myriad of other unique and unforgettable creatures can be found here.
Sours: https://www.travelocity.com/Car-Rentals-In-Fort-Lauderdale.dCar-Rental-Guide
WATCH THIS before you book a TURO car rental - Our first time using Turo!
Search for a car rental in Broward County
Where is Broward County?
Nothing beats dropping the windows of your rental car and tearing down a long, open road. But before you take off on a big adventure in Broward County, how about discovering a bit about this tourist hot spot? Get set to say hello to United States of America, because that's where you'll need to go to kick off your adventure.
What are the major attractions in Broward County?
So, you've packed the car and you're ready to hit the open road. Wondering what things to see in Broward County? We're here to help with a few great ideas. Port Everglades is 2 miles from downtown Fort Lauderdale and should be right at the top of your to-do list. You'll need to keep an eye out for a car spot though — it's a very popular place.
What are the best road trip destinations in Broward County?
Broward County is an amazing place to hit the highways and back streets in your own rental car. Turn up the tunes and enjoy the freedom of checking out all the region's treasures dotted between each of its most popular destinations. Get out and explore some (or all) of this place's most famous cities:
Fort Lauderdale (population of ,)
North Lauderdale (population of 43,)
Parkland (population of 30,)
Southwest Ranches (population of 7,)
How can I get a cheap car rental in Broward County?
Here are our suggestions on how to jump behind the wheel of a rental car with some extra cash in your pocket:
A car can take you anyplace you want to go — so can we. Compare the cheapest deals from the top companies in town in just a couple of clicks.
By entering your email address into our Price Drop Alert, you'll stay up to date with all the unbeatable discounts for your selected location;
Research is the key to getting your hands on the best rental deals in town, so be sure to take a look at both airport and non-airport pickup and drop-off outlets before you splash cash on your ride;
If you have some elbow room in your schedule, alter your dates to find better prices on different days of the week;
Try to keep your pickup and drop-off times the same. If you return your rental car later than you picked it up, you might be charged a full extra day;
If you're hoping to save a few dollars, pay as soon as you book and drive away with some of the cheapest rates around;
The early bird catches the worm, along with the hottest deals! Book as soon as possible to secure some excellent savings.
What is the most popular rental car category in Broward County?
From sandy shores to everglades and wetlands, Broward County boasts some jaw-dropping natural areas. Why not head out and enjoy one or two of them? Escape town and plan some fun excursions. An SUV is ideal for those longer drives. With the ability to tackle all types of terrain, these larger vehicles make it easy to detour from the beaten track.
Should I get a luxury rental car in Broward County?
For some people, owning a prestige vehicle is a little (or a lot!) out of reach. But renting the car of your dreams is far easier than you think! Imagine cruising down the highway in a swanky convertible, even if it's only for a short while. Or maybe all you're looking for is a reliable set of wheels to get you quickly from point A to point B. Flashy or frugal? Whatever you decide, one thing's for sure — there's a rental car to suit your style in Broward County.
What do I need to know about driving in Florida?
Climb into the driver's seat and get ready to explore the very best of Broward County from the comfort of your own rental car. If you've never driven here before, don't stress. We've put together some tips to help you navigate your way around safely and easily:
What side of the road do they drive on in Broward County?
You'll be cruising along the right-hand side of the road in Broward County. Even though the rules may be similar to home, it's always smart to drive with a little extra care on roads you're not familiar with.
Are there speed limits in Broward County?
Speed limits typically range from 10 mi/h to 70 mi/h in Broward County and there are penalties for exceeding the limit. Residential roads usually have a maximum speed of 30 mi/h, unless indicated otherwise.
What happens if I get a speeding fine while driving a rental car in Florida?
More often than not, your rental company will charge the amount fined to your credit card. Alternatively, the company may provide your contact details to the relevant local agency so they can issue a fine directly to you.
Are seat belts compulsory in Florida?
Although there are some exceptions, seat belts must be worn when the vehicle is in motion in Florida.
Is it illegal to use a cell phone while driving in Broward County?
As in many places, normal cell phone usage is not allowed while driving around Broward County. There is an exception for hands-free or Bluetooth capabilities. Just make sure you keep your eyes on the road.
What are the rules around drink driving in Broward County?
The legal BAC (blood alcohol content) limit while driving in Broward County is %. If you're in the mood for a big night out, leave the car behind and organize a different way of getting home instead.
Is turning on a red light allowed in Broward County?
Yes, you can turn on a red light in Broward County. Before making the maneuver, you must bring the car to a total stop. Move on only when you know the lane you are turning into is clear of oncoming traffic.
Sours: https://www.carrentals.com/Broward-County-Car-Rentals-g-st.dCar-Rental-Offers
Broward car rental county in
During your time in Fort Lauderdale, make sure to visit some of the city's popular attractions, like the Museum of Discovery and Science, the Bonnet House Museum & Gardens, or the Flamingo Gardens. Be on the lookout for U.S. Route 1, as it is one of the main roads in the region and runs through many of the city's neighborhoods, including downtown. Fort Lauderdale has a few toll roads, including Interstate 95 and the Palmetto Expressway. Finding free parking for car rentals in Fort Lauderdale can be a challenge, but there are many metered spaces, paid parking lots, and parking garages for you to choose from. Renting a car in the city is a breeze, as there are over 50 car rental locations in Fort Lauderdale.
Is it worthwhile renting a car while visiting Fort Lauderdale?
It's easy to find parking for rental cars in Fort Lauderdale, as there are many paid options to choose from, including parking lots, garages, and metered spaces. Fort Lauderdale is a busy town that attracts many visitors, and some roads are known for being traffic hotspots, including Route 1, Interstate 95, and Highway If you don't want to get stuck in a traffic jam, avoid driving car rentals in Fort Lauderdale on these roads during rush hour, which is typically in the early mornings and early evenings. When it comes to this region, a cheap car rental in Fort Lauderdale is an affordable and convenient way to explore all of the main sights. Fort Lauderdale car rentals will make it easy for you to visit places that are further from the city, like Miami, Biscayne Bay, or the Florida Keys. While the city's downtown is known for being walkable, other neighborhoods are further away, making car rentals in Fort Lauderdale a practical way for you to get where you need to go.
Can I drive to Canada or Mexico with a rental car from Fort Lauderdale?
Most major car rental companies in the Fort Lauderdale area will allow you to drive the car to another state with no issue. If you would like to drive your car into Canada, you can do so with no restrictions. Some rental car companies also offer one-way rentals into major Canadian cities. Most major rental car rental locations in Fort Lauderdale will not allow you to drive the car into Mexico. Those that offer this option will most likely require that you purchase Mexican auto insurance through them before taking the car into Mexico.
Can you rent a rental car in Fort Lauderdale without a credit card?
Car rentals in Fort Lauderdale are easiest with a major credit card. That said, getting cheap car rentals in Fort Lauderdale without a credit card is possible, although it can tend to be a little trickier than using a credit card. Most major rental car companies will allow you to rent a car with a debit card. When doing so, you generally will need to be at least 25 years old, your name must be on the debit card, you will be required to show proof of a return airline ticket that corresponds to your rental period, and you will also be subject to a credit check. In addition, rental car companies will generally put a sizable hold on your debit card during the term of your rental. Not all locations will let you reserve a car with only cash, but if they do, expect to pay a sizeable deposit to rent the car. When trying to rent a car with cash, you should choose smaller rental car companies that tend to have more flexible policies.
What driving laws should I keep an eye out for in Fort Lauderdale?
One very important thing to keep in mind when driving rental cars in Fort Lauderdale is that they do not have a "right on red" law. At a red light, you must stop completely—you may not turn right until the light turns green. In Florida, you must have your headlights on all the time from dusk to dawn in your electric car rental, and you must also turn on your headlights when it is either raining or foggy. If you come to a tollbooth, make sure you turn off your windshield wipers in your luxury car rental in Fort Lauderdale. You may not text at any time while driving a car. There is no ban on talking while driving your passenger van rental, but it is always best to use a hands-free system. All passengers in a vehicle must be wearing a seatbelt, and any children four years old or younger must be in a car seat. The Florida Move Over law requires you to move over a lane in your economy car rental and slow down when you see stopped law enforcement or emergency vehicles.
What documents does an international traveler need to rent a car in Fort Lauderdale?
If you are traveling from a country other than the United States or Canada, you must present a valid, unexpired license driver's license from your home country that includes your photograph for Fort Lauderdale car rentals. If the license is in a language other than English, an international driver's permit is also recommended so that the rental car company can translate the home country's license. If you cannot obtain an international driver's permit in your home country, you may substitute a professional, type-written translation. It is important to note that you may not rent a car with an international driver's permit alone. Some locations in Fort Lauderdale may also require foreign visitors to provide another form of identification, such as a passport, before renting a car.
Sours: https://www.momondo.com/car-rental/Fort-Lauderdale
6 Things You MUST Know Before Renting Your Car on TURO
Fort Lauderdale Car Rental
Fort Lauderdale Car Rental Covid FAQs
What steps are being taken to clean rental cars?
Each rental vehicle at Enterprise is thoroughly cleaned between every rental and backed with our Complete Clean Pledge. This includes washing, vacuuming, general wipe down, and sanitizing with a disinfectant that meets leading health authority requirements, with particular attention to more than plus high-touch points. We also extend the Complete Clean Pledge to our shuttles (for airport locations) and neighborhood branches. 
What is the current car rental process?
To help protect both customers and employees, we have modified our car rental process. This includes the addition of curbside rentals at our locations to help promote social distancing by getting you quickly on your way while avoiding foot traffic in our locations.
Delivery is also offered at select car rental locations throughout the country. Please contact your rental branch for availability.
Whether you are picking your vehicle up curbside, or if we deliver it to you, we're committed to maintaining proper distance throughout the process.
Advance Check-In is now available at + U.S locations so you will not need to stop at the rental counter.

Can I modify, extend, or cancel my reservation?
You can modify or cancel your reservation via our website or mobile app. We have extended our existing no-fee cancellation policy to include customers with pre-paid rentals booked directly through us. To extend your car rental, you can click "Call to Extend Your Rental" in our mobile app. You can also call your rental branch or  to extend your reservation. 
How old do I have to be to rent a car in Ft. Lauderdale?
The minimum age to rent a car from Enterprise in Ft. Lauderdale is 21 years of age. A young renter fee may be applied if you are between To see the exact rate please start a reservation above. For more info on our car rental under 25 policy please see our FAQ section.
Can you rent a car in Ft. Lauderdale without a credit card?
Debit cards are accepted at Ft. Lauderdale airport and non-airport locations. Please note that there may be additional restrictions if you are planning on driving to Mexico. For more details please visit the payment methods and driving to Mexico/Canada FAQs.
Car Rental Locations in Ft. Lauderdale
A rental car from Enterprise Rent-A-Car is perfect for road trips, airport travel or to get around town on weekends. Visit one of our many convenient neighborhood car rental locations in Fort Lauderdale, or rent a car at Fort Lauderdale–-Hollywood International Airport (FLL).
Airport Locations
Exotics Locations
SUVs
Our SUVs offer flexibility with seating capacity, power, and luggage room. Find the ideal SUV for your next weekend family trip or exploring the countryside.
Rent an SUV
Trucks
Looking to haul large items for DIY projects or going on a weekend retreat? A pickup truck has space, power and durability ideal for your project or trip.
Rent a Truck
Fort Lauderdale Road Trips
A road trip is the perfect way to visit multiple cities and make memories along the way. Whether you want to visit a bustling city, serene landscape, or both, you've got plenty of destinations to choose from. Load up your rental car and experience some of America's greatest attractions.
Things to Do
in Ft. Lauderdale
Take a tour of the city on a water taxi through the Intracoastal Waterway, soak in the sun at the beautiful Fort Lauderdale Beach and stroll along Las Olas Boulevard for some shopping and dining.
Benefits of Booking Direct
Low Rates & Quality Service
Understand the costs upfront, earn points towards free rental days with Enterprise Plus, get free cancellations and take advantage of our award winning customer service.
Offers
Find Cheap Car Rental Rates
Get away this weekend in a rental car and enjoy great low rates with our weekend special.
Book Promotion
What is the minimum age to rent a car in Fort Lauderdale?
The minimum age to rent a car from Enterprise in Fort Lauderdale is 21 years of age. A young renter fee may be applied if you are between To see the exact rate please start a reservation above. For more info on our car rental under 25 policy please see our FAQ section.
Can you rent a car in Fort Lauderdale without a credit card?
Debit cards are accepted at Fort Lauderdale airport and non-airport locations. Please note that there may be additional restrictions if you are planning on driving to Mexico. For more details please visit the payment methods and driving to Mexico/Canada FAQs.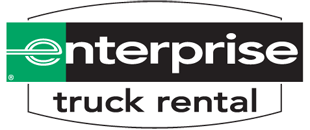 Fort Lauderdale Truck Rental
Need a truck? Our moving trucks, cargo vans and towing equipped pickup trucks are available for daily, weekly or monthly rental.

Fort Lauderdale Used Cars
We have more than makes and models of quality used cars, trucks, vans and SUVs to choose from—all at great prices and backed by one of the industry's best used car warranties.
Sours: https://www.enterprise.com/en/car-rental/locations/us/fl/fort-lauderdale.html
You will also be interested:
The American woman was not very embarrassed by his trick. She again swayed on me, once, twice, and suddenly reached out with her hand to this very bulge. Mischievous lights flickered in her eyes. - Wow.
674
675
676
677
678