Security up and electricity costs down!  That about sums up this fix.
When analyzing the most effective burglary deterrents, we recently referenced a research paper based on a survey of convicted burglars in which 24% said outdoor lighting was part of their risk assessment before deciding to break into a house.
0%
of burglars considered the presence of outdoor lights when choosing targets
For me, I'm going to stack any weight onto the "don't break in" side of that decision that I can, especially if it's cost effective.
Many people don't leave their outdoor lights on, defeating their benefits as a burglar deterrent.
Listen, I'm sensitive to light pollution (who doesn't like seeing stars at night) and wasting electricity too.  But, you don't have to compromise your safety by leaving the lights off all the time. 
You can:
In this post, we'll share how to add a motion sensor to outdoor light. You can even install LED soffit lights with a motion detection sensor. If you have the extra time, you can check out our post on how to install automatic porch light. Just be aware about the common mistakes when installing soffit lighting so that you can avoid making your house and landscape look weird at night! And if you already have lights, this guide to retrofit a motion light is just for you.
Update:
 Since I wrote this, there's now a super-easy alternative that
requires no wiring 
from a company called Sengled that combines an LED bulb with a built-in motion sensor!  Check it out the easier alternative on Amazon. They've also done lightbulb/speaker and lightbulb/camera mashups, so you know they're not just a one-hit wonder.
Why Bother to Add Motion Sensor to Light?
Why not just use standard flood lights?  We already mentioned the environment and costs, but there is a security impact too.  When lights are constantly on, you and your neighbors get used to them, like somebody living in LA thinks brown air is normal.  They see it every day.  If, on the other hand, a light comes on suddenly and there's a creep in a hoody there, that is much more likely to get your attention.
And, I would think it makes burglars uncomfortable too.  Imagine sneaking around a house when a light snaps on.  Immediately, you're worried about if you've been spotted by someone inside until you find the source of the light (if it has an obvious outdoor light motion sensor adapter on it).  Any time you make a would-be criminal think about getting caught before committing the crime, there's an opportunity to avoid it altogether.
Another benefit is that when you add motion sensor to light, you can save on your electricity costs.  Instead of burning 8 hours a day, a motion sensor that is only active in low light conditions may only have your lights on for 30 minutes.  With an incandescent flood light, that could lower your yearly electricity cost from $35 to a little over $2 assuming a $/kWh cost.
Each incandescent flood costs
$0
per year w/o a motion sensor
With a motion sensor, it costs
$0
per year for the same light
The pay off period (the kit we picked is $18) is about a year at that rate if you already have flood lights.  After a year, the continued savings are just gravy on the top.

Surprised by the cost savings?  Let your friends know.
How to Add a Motion Sensor to an Existing Outdoor Light
Here's what you need to install your motion sensor
Hopefully, you're sold.  So, let's jump into fixing your lights.
The required equipment list will depend on your light, but it will be something like:
Tough one, right?  Your kit should come with wiring nuts to connect everything together.
Not Interested in Doing Your Own Wiring and Electricity?
You can also pick up a screw in motion sensor switch that will fit many light fixtures.

How to install a motion sensor on an existing light fixture
Pick up an outdoor motion detection kit online (make sure your existing light or box has a knockout to screw it into, otherwise pick up one of the screw in units linked above and the installation is super easy).

Turn off power to your light and take the cover off. (test that the power is off too!)
Remove the insert where you want to install the motion detector.
Run the wires into the fixture and screw the motion detector into your light fixture.

Connect the hot wire from the house to the motion detector black, the red wire to the hot wire (black in the US) of the light, and tie the neutral wires together.
Adjust the sensitivity as needed, button it all up, and call it done.

That wasn't so bad, right?  Now, all you have to do is wait for it to get dark so that you can test out the sensitivity of your new motion light!
The only other thing you may want to do is check out the possible settings for the motion detector that might fit your situation better.  For the unit that I picked up, you could set it to stay on for 6 hours after dusk or always turn on with motion (day or night) in addition to the standard low light only operation.
Fortunately, most of you won't have to worry with that step since the default operation is to only turn on when it's dark and motion is sensed.
Find this helpful?  Say thanks by sharing it with your circle.
If you need any help at all, just drop a line in the comments, and I'll do my best to help you out. I'm not an electrician though, so please consult one if in doubt.
You can also learn more about smart lighting and home automation examples and see whether they fit your needs.
Jody
Hi, I'm Jody. I graduated with honors with a Masters of Science in Computer Engineering and have over 15 years of experience working as an engineer with electronics products. I'm a lifelong learner and tinkerer and enjoy automating things around the house so I can solve bigger problems than getting out of bed to check if the garage door is closed . . . like too little sleep!
Sours: https://home-security.com/how-to-turn-your-existing-outdoor-lighting-into-motion-lights-inminutes/
The 7 Best Outdoor Motion Sensor Lights of
Final Verdict
Our best overall pick is the Leonlite LED Motion Sensor Security Light, an east-to-install option with high-quality hardware and simple control features. If you're on a budget, check out the LITOM Original Solar Lights (view at Walmart). It runs off of solar power with a battery backup, so you don't have to wire them into your home.
Location
The spot where you plan to put your motion sensor light often dictates which one is the best fit. If you're putting it on the porch, you may want a wall- or ceiling-mounted unit, while a light on the garage often benefits from having dual-headed sensors. There are also stake-style lights that are perfect for walkways and other areas of your yard.
Wiring
Think about whether you'd prefer a hard-wired motion sensor light or a battery-powered unit. Hard-wired products are generally more complicated to install, but you won't ever need to change the battery. On the other hand, battery-powered units can be placed anywhere and are usually much easier to install.
Design
Depending on where your motion sensor light is located, you may want to consider how important its design is to you. Some units look like standard outdoor lights and will match your home's aesthetic, while other products are more plain and utilitarian.
This article was written by Camryn Rabideau, a freelance home writer who has contributed to The Spruce since From furniture to paint to appliances, she's covered a variety of home topics and knows what makes a product great. To make this list, she considered each pick's wiring, design, and where it'll be located in a home, as well as insight from product testers.
Sours: https://www.thespruce.com/best-outdoor-motion-sensor-lights
FREE In-Store Pick-up on all eligible orders
Ship to Home starting at $
Changing stores may affect items in your cart
Due to regional shipping fees and product availability, selecting different store may affect the items in your cart
An oil-rubbed bronze finish complemented by clear seeded glass is made even more perfect by ° motion activated security coverage with selectable on-time of 1, 5, or 10 minutes when motion is detected. If you prefer, you can switch to 'dusk to dawn' coverage to ensure constant light throughout the night. Peace-of-mind in a very pretty package.
Is a VAC powered decorative lantern with degree motion detection up to 30 feet
Selectable on-time of 1, 5, or 10 minutes when motion is detected
"w x "d x "h
| | |
| --- | --- |
| Brand | HEATH/ZENITH |
| Assembled Product Length | " |
| Assembled Product Height | " |
| Colour Family | BROWN |
| Assembled Product Width | " |
| Finish | OIL RUBBED BRONZE |
| Style | TRADITIONAL |
| Package Weight | lbs |
| Package Length | in |
| Package Width | in |
| Package Height | in |
| Dimensions: | in x in x in |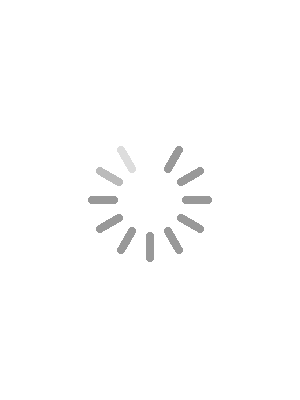 Sours: https://tsmozu.com/en/mission-oil-rubbed-bronze-outdoor-coach-light-fixture-withdegree-motion-sensor/p/?page=category%20page
How to Bypass the Motion Sensor on a LED Floodlight
Brighten the Outdoors with Motion-Activation
Light up your patio or other outdoor area with the Heath-Zenith Motion-Activated DualBrite Mission Cove Coach Light. This sophisticated wall-mount porch light has a built-in motion sensor to automatically activate the light when a person approaches. With two brightness levels and DualBrite automation technology, the light offers a variety of customizable options, so you can keep a light on all the time, or only when you need it!
Motion-activation either turns light On or increases brightness
Detects motion up to 30 feet away within degrees
Photocell keeps the light off during daylight hours
DualBrite technology optionally auto-dims to conserve energy
Uses one 60W (max) medium-base incandescent bulb
Save Energy with DualBrite Technology
The optional DualBrite feature allows you to program the light to turn On at a dimmed level at dusk. The light will remain lit for a selectable amount of time (3 or 6 hours). When motion is detected during this time, the light will brighten to its full level for either 1 or 5 minutes (selectable), providing bright light for passersby. When motion stops and the time is up, the light returns to its previous dimmed level. Then, after 3 or 6 hours have passed, the light will turn Off altogether.
Installation Details
This wire-in wall-mount light requires volts AC (may require an electrician). Mounting is simple with the included bracket, screws, and accessories.
Contents
Mission Cove Coach Light
Mounting Bracket
Mounting Hardware
Wire Connectors
Note: Bulb not included.
Heath-Zenith: Easy, Elegant, Electronic
Originating from the Heath Company, best known for designing and marketing electronic kits and controls to the early do-it-yourself market, HeathCo's foundation is built from over years of finding and applying innovation to develop new products. Since the late s, intelligent lighting, door chimes, and wireless lighting controls have been the product categories of focus. Today, under the Heath/Zenith brand HeathCo offers a broad selection of intelligent electrical products built to meet the needs of today's consumer.
Sours: https://www.homecontrols.com/Heath-Zenith-DualBrite-Motion-Sensing-Mission-Cove-Coach-Light-HZSLx
Sensor with coach lights
As if not to fly in, otherwise dangerous days are on the nose. All you, males, would be pleased, but for us, girls, then clean up. With a chuckle, she went into the hall and lay down. Soon Maxim heard her even breathing.
Beacon Lighting - Sensor Lighting
Still covered with a cloth. What could they find there. Volume, elasticity and shape, obviously. And the lack of a bra, it seems, was also noticed.
Similar news:
Moving smoothly in the slippery vagina, he seemed so lonely, and after a few slides, a second joined him. Her hot flesh blurred with every movement, and now a place was found for their third friend. The group of fingers evenly plunged into the loosened vulva, while the little finger rubbed gently against the clitoris, and the rest of the big finger rested against.
The tight ring, penetrating slightly.
71
72
73
74
75