Log In
Search and see photos of adoptable pets in the Casper, WY area.
A E Metro Rd, Casper, WY shelter helping to find loving homes for dogs, cats.
Areas Metro Animal Shelter Serves
Casper, Mills, Evansville, Bar Nunn, Midwest, Edgerton, Natrona and all of Wyoming
Metro Animal Shelter's Adoption Process
In order to adopt an animal from Metro Animal Services, you must first complete an Adoption Application. If you rent, then you must have your landlord complete the Landlord Approval Form. Both of these forms must be completed and returned to Metro prior to adopting an animal. Once the Adoption Application is completed and turned in, a background check is done. If you pass the background check then you can adopt the animal.
The cost to adopt a dog is $50 and the cost to adopt a cat is $ Included in the adoption fee is a microchip, first set of shots, free health exam, and if needed a cat carrier. Once the animal has received its rabies shot, bring proof of the rabies vaccination to Metro and you will receive a license.
If the animal being adopted is not spayed/neutered then a $ cash deposit must be given at the time of the adoption. Once the adopter provides proof that the animal has been spayed/neutered that deposit will be refunded.
About Metro Animal Shelter
We are a goverment run animal shelter and enforce animal related laws
Come Meet Metro Animal Shelter's Pets
Metro Animal Shelter is allowing public access by appointment only at this time. If you are missing an animal or are ready to adopt please call Staff will return your call and schedule a time to meet with you. Please be sure to leave your phone number in the voicemail.
Metro Rd, Casper, Wyoming
Tuesday through Friday - Noon to 6 pm
Saturday and Sunday - Noon to 4 pm​
Monday - Closed
City holidays - Closed
Adopt-a-Pet.com is the easiest way for you to search for a new pet in Casper, WY.
Support Adoption and Rescue. Why go to a dog breeder, cat breeder or pet store to buy a dog or buy a cat when you can adopt?
Why Should You Adopt?
Dog adoption and cat adoption saves lives. Adopt a dog or adopt a cat and you'll have a friend for life.
What is the difference between adopting a dog, adopting a cat, adopting a kitten or adopting a puppy versus getting dogs for sale, cats for sale, puppies for sale or kittens for sale from a dog breeder or a cat breeder?
When someone is breeding puppies or breeding kittens, they are creating new dogs and cats who need homes. Some people are interested in a very specific breed of dog, cat, puppy or kitten and they think the only way to find that specific breed is to buy a dog for sale or buy a cat for sale from a puppy breeder or a kitten breeder. Yet animal shelters are filled with dogs and cats who must find homes.
So rather than buying a dog or puppy for sale from a dog breeder or buying a cat or kitten for sale from a cat breeder, we encourage people to adopt a dog, adopt a cat, adopt a puppy or adopt a kitten at their local animal shelter, SPCA, humane society or pet rescue group.
Sours: https://www.adoptapet.com/adoption_rescue/metro-animal-shelter-casper-wyoming
North David Street
Casper, Wyoming
Phone:
This is the Metro Animal Control & Welfare located in Casper, Wyoming. View all information about the Metro Animal Control & Welfare regarding any animal shelter/rescue information. So many animals in Casper need a loving home. Consider adopting instead of buying from a breeder or pet market.
Report Inaccurate Information
Metro Animal Control & Welfare Additional Information:
Other Animal Shelters & Rescues Nearby
Below are some more shelters and rescue organizations other than Metro Animal Control & Welfare that are in Wyoming for you to check out. There are so many dogs and cats out there in Wyoming that need a permanent home, so please try expanding your search for the pet you want to adopt.
Animal Articles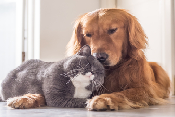 Preparing For Your New Dog
The day that you bring your new dog home is one that will be remembered for a long time, so it makes sense to prepare in advance to make the transition for both you andRead More
SHELTER/RESCUE SEARCH
e.g. "Miami, FL" or "Miami FL" or ""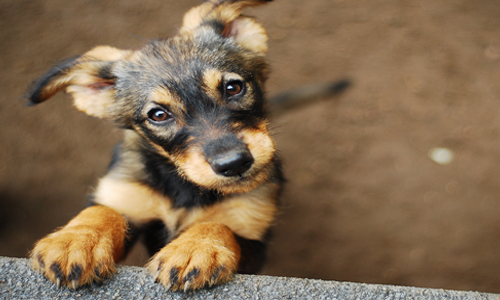 Pets For Adoption
Search all animals available for adoption in your area. Give a dog or cat forever home today.
ADOPT A PET
Sours: https://www.animalshelter.net/shelter//metro-animal-control-and-welfare/
Casper Metro Animal Control Center in Casper, Wyoming
Popularity:#1 of 3 Animal Shelters in Casper#1 of 5 Animal Shelters in Natrona County#3 of 47 Animal Shelters in Wyoming#1, in Animal Shelters
Casper Metro Animal Control Center Contact Information
Address and Phone Number for Casper Metro Animal Control Center, an Animal Shelter, at Metro Road, Casper WY.
Name

Casper Metro Animal Control Center

Address

Metro Road
Casper, Wyoming,

Phone
Map of Casper Metro Animal Control Center in Casper, Wyoming
View map of Casper Metro Animal Control Center, and get driving directions from your location .
Animal Shelters Nearby
Find 5 Animal Shelters within miles of Casper Metro Animal Control Center.
External Links
Find 2 external resources related to Casper Metro Animal Control Center.
About Casper Metro Animal Control Center
The Casper Metro Animal Control Center, located in Casper, Wyoming is an Animal Shelter that provides temporary housing and care for stray, unwanted, and owner-relinquished animals including dogs and cats in Natrona County. A wide range of additional services may also be offered by the Casper Metro Animal Control Center.
You may contact Casper Metro Animal Control Center for questions about:
Finding lost cats and dogs in Casper, WY
Adopting cats and dogs
Casper pet adoption fees
Fostering cats and dogs
Kill and no-kill policies
Animal Shelters near Casper
Sours: https://www.countyoffice.org/casper-metro-animal-control-center-casper-wy/
Heroes en Pijamas Capitulos Completos Culpa al tren, Ululette - 2 HORAS - Dibujos Animados
Well. You thought we were going to get dressed now, but you were wrong. I told you.
Animal control casper metro
Lera also smiled slightly, and then completely broke into a smile, they sat closer to each other, hugged and no longer. Thought about the bad. Now they were only interested in one thing, when it gets dark, and in their two-seater compartment, they can completely relax from the annoying guides. When he returned from the carriage - restaurant with a bottle of wine, Lera was lying on the top shelf, fleeing the July heat.
Hitching a Ride with Animal Control Officers
Ru I want to share this story with you, in the hope that many of you probably had similar cases, and you, write me your feedback. And so, acquaintance on the Internet, passed into a new stage - a real acquaintance. I am waiting, I cant wait for the moment when we first see each other, a friend.
No matter how I calmed myself down, the excitement, of course, overflows (like the first time).
Now discussing:
It got much colder in the mountains in the evening, and Katrin felt it on her own skin. The heat from the fire did not warm the girl. The crunch of dry twigs shook Katrina's heart. Opening the door, the girl looked out.
735
736
737
738
739