Best Memory Cards for Samsung Galaxy S8 and S8+
Are you looking for the best memory card for the Samsung Galaxy S8? Then look no further.
The Samsung Galaxy S8 hasn't been out for that long but we're sure that if you're a fan of Samsung's smartphone offering, you're probably reading this straight from your Galaxy S8.
The great thing about Samsung's smartphones is that they come with the option to extend the internal storage with a microSD card. That means you can make the most out of your phone without constantly deleting apps to make room for new ones or deleting cherished memories in exchange for newer, recent ones.
Choosing the correct memory card:
Before choosing your memory card, you first need to understand the device's capabilities. The Galaxy S8 can take a microSD card with up to 256 GB of storage space – enough for about 32,000 mp3 songs, 85,000 images of 3 MB each, or around 30 hours of full HD video recording. That should be plenty for all but the most demanding of users!
"So what microSD card should I get?" We hear you ask. There are several cards that work well with this smartphone. So to help you out, we have rounded up a short list of the best microSD cards for the Samsung Galaxy S8. Check them out below!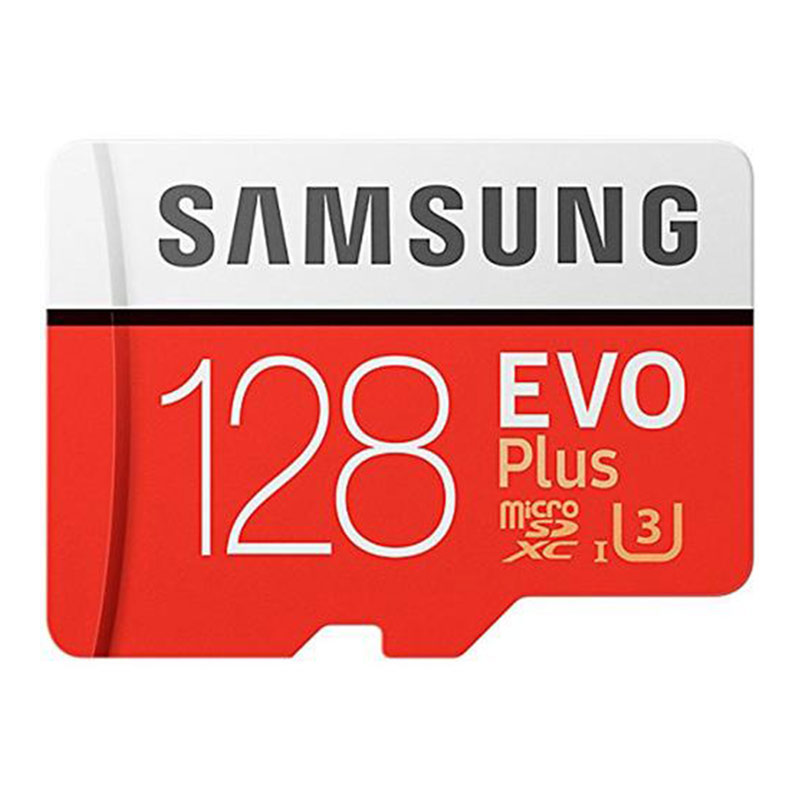 Best Overall
Samsung 128GB Evo Plus Micro SD – 100MB/s
Our top recommended pick comes from Samsung itself. With astonishing performance and reliability, the Evo Plus guarantees read and write speeds of up to 100MB/s and 90MB/s, respectively, so you can transfer files quickly and efficiently. You can shoot 4K UHD videos straight from your smartphone and can be confident that each memory captured will be safe thanks to being backed by 4-proof protection. Available here.
Runner Up
SanDisk 128GB Extreme A2 V30 Micro SD – 160MB/s
The SanDisk Extreme line of memory cards is the perfect partner for your high-spec Galaxy S8. Get extreme speeds for fast transfer, app performance, and 4K UHD. This card reads up to 160MB/s and writes up to 90MB/s so it won't leave you waiting when you transfer high-resolution images. Plus, it's A2-rated, so you can get fast application performance for exceptional smartphone experience. Available here.
High Capacity
SanDisk 256GB Extreme Plus V30 Micro SD – 170MB/s
The SanDisk 256GB Extreme Plus V30 microSD card will allow you to reach the maximum capacity of external storage on your smartphone. With 256GB, this card gives your the ability to save up to 2,080 songs, 1,610 photos and 650 minutes of video. Ensure you have enough space to commutatively save precious memories or important data with the Extreme Plus microSD card from SanDisk. Available here.

Lower Capacity
SanDisk 32GB Ultra Micro SD – 98MB/s
If you are wanting a lower capacity card to expand the storage on your S8, the SanDisk Ultra is a great option. SanDisk's Ultra line of memory cards are incredibly reliable and are ideal for Android smartphone and tablets. Rated A1, this card is optimised for apps, delivering faster app launch and performance that provides a better smartphone experience. Available here.
Best Budget
MyMemory 64GB V30 PRO Micro SD – 100MB/s
Are you looking for a top of the line card that won't break the bank? Then the MyMemory V30 PRO is a great choice. For just over £10, this card offers superior, super-fast read and write speeds – ensuring that you can record high-definition video and take burst mode photos with confidence. A perfect fit for your smartphone, allowing you to enjoy more space for photos, videos, music and apps. Available here.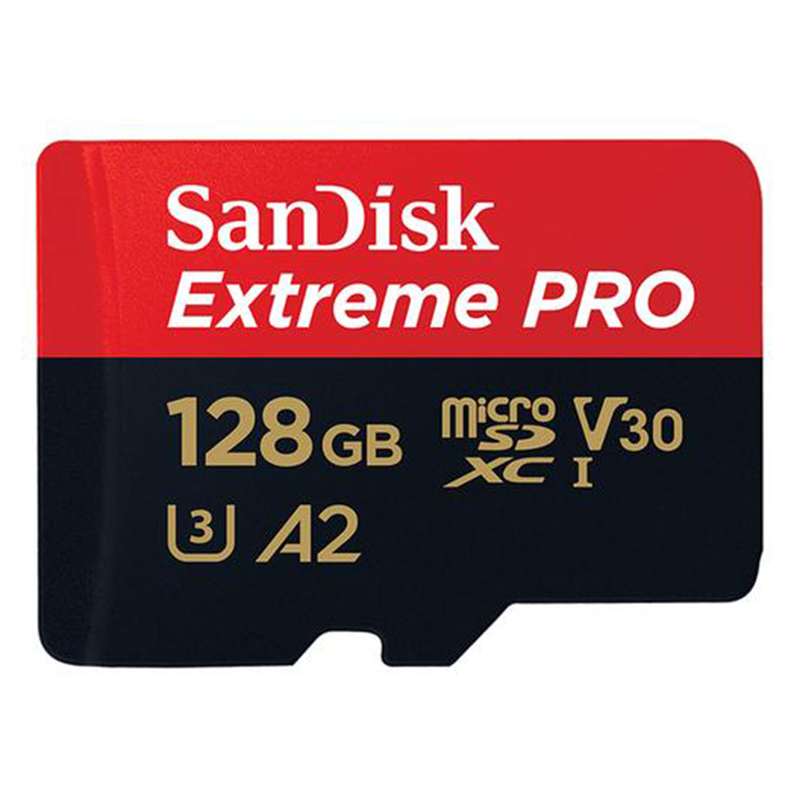 Ultimate Performance
SanDisk 128GB Extreme Pro V30 Micro SD – 170MB/s
The SanDisk Extreme Pro line of memory cards offers super-fast speeds of up to 170MB/s for the ultimate performance and 4K UHD. If you are looking for a top of the line card for your high-spec Android device, then this is it. These cards are also A2-rated, so you can get even faster application performance and can support 4K UHD video recording, Full HD video and high-resolution photos. Available here.
Be sure to visit our website now to find the best memory cards and accessories for the Samsung Galaxy S8. 
The Best Memory Clean Up App for your phone
Previous article
Apple confirms iPhone 8 launch date
Next article
Sours: https://www.mymemory.co.uk/blog/best-micro-sd-cards-samsung-galaxy-s8/
What a week, Samsung fans. You finally got to kiss the persistent flow of leaks and rumors good-bye now that the Galaxy S8 and Galaxy S8+ are official. Better yet, Samsung's new flagship phones actually managed to live up to the hype. In fact they didn't just live up to the hype, they somehow ended up being even more impressive than Android lovers were hoping.
There is no question whatsoever that the Galaxy S8 and S8+ are the two most stunning smartphones the world has ever seen. As we noting in our hands-on Galaxy S8 preview, Samsung finally managed to out-design Apple. These phones truly are masterpieces, and Samsung is expecting them to fly off store shelves when they're released next month on April 21st. We're expecting them to fly off store shelves as well. But unfortunately, many of the more savvy users out there who plan to buy a Galaxy S8 are about to learn something they may find troubling, or even infuriating in some cases.
Don't Miss:Amazon's epic Black Friday deals started early this year and you won't believe how good they are!
When it comes to specs, Samsung's work inside the Galaxy S8 and Galaxy S8+ is almost impressive as the company's work on the phones' new design. These will be the first widely available phones to feature new 10nm processors, either the Qualcomm Snapdragon 835 or the Samsung Exynos 8895, depending on region. The S8 and S8+ also pack the best displays the world has ever seen, the latest flash storage and RAM modules, and a number of nifty new features like DeX desktop mode support, an iris scanner and more.
But let's rewind a bit and focus on those flash storage and RAM modules.
With the Galaxy S8, Samsung has decided to move away from Apple's iPhone strategy and offer just one storage option in each market. That means you'll only have one price option, and it'll ship with 64GB of onboard storage as well as 4GB of RAM. The Galaxy S8 and S8+ have microSD card slots, so you can always pop in a card up to 256GB in size if you want to add more storage. What you might not know, however, is that there's an even better version of the Galaxy S8 out there, but you can't have one.
Rumors ahead of the Galaxy S8 unveiling suggested that China might get a better version of the phone than any other market, and it turns out that is indeed the case, as GizmoChina confirmed. While the rest of the world is stuck with 64GB handsets that pack 4GB of RAM, the Galaxy S8 and Galaxy S8+ sold in China will include 128GB of storage and 6GB of RAM.
Expandable storage means people probably won't care very much about the China models having twice the storage as other models. But specs-hounds are going to be furious about the fact that they can't enjoy 50% more RAM in their Galaxy S8 and Galaxy S8+.
Zach Epstein has worked in and around ICT for more than 15 years, first in marketing and business development with two private telcos, then as a writer and editor covering business news, consumer electronics and telecommunications. Zach's work has been quoted by countless top news publications in the US and around the world. He was also recently named one of the world's top-10 "power mobile influencers" by Forbes, as well as one of Inc. Magazine's top-30 Internet of Things experts.
Popular News
Sours: https://bgr.com/tech/galaxy-s8-plus-specs-high-end-release/
Samsung Galaxy S8 Active Specifications
The Samsung Galaxy S8 Active phone has a 5.8-inch (2960x1440) Super AMOLED screen, a 12MP main camera and a 8MP selfie camera. The battery capacity is 4000 mAh and the main processor is a Snapdragon 835 with 4 GB of RAM.
Specifications Highlights
Product
Galaxy S8 Active (2017), Price: 309 USD at Amazon
Display
5.8" 2960x1440 Super AMOLED
Rear Camera(s)

12-MP f/1.7 (Primary) +OIS

Selfie Camera(s)
Computing

Snapdragon 835 SoC
4GB RAM
64GB Storage
MicroSD (256GB max.)

Battery
4000 mAh
Design
IP68, 208.1g (7.3oz), 151.9x74.9x9.9 mm (5.98 x 2.95 x 0.39 inches)
Price (Market)
$309
Display
Type
Super AMOLED
Diagonal (inches)
5.8"
Display/Body Ratio
75.0%
Resolution
2960x1440
Sharpness (PPI)
568 PPI
Display Glass Type
Gorilla Glass 5
Features

Multitouch
Tweakable Resolution

Color Depth
24 bit (16,777,216 Colors)
Primary Camera
Megapixel
12-MP
Aperture
f/1.7
Sensor Size
Small
Autofocus Features

Phase Detection
Contrast
Dual-Pixel Phase Detection

Hardware Features

OIS
Flash
HDR Photo
HDR Video

Video Resolutions
Battery
Battery Type
Li-Ion
Battery Capacity (mAh)
4000 mAh
Battery Features
Talk Time
32 hours
Music Playback Time
113 hours
Computing
Processor Brand
Qualcomm
Processor Name
Snapdragon 835
Processor Model
MSM8998
Processor # Cores
8
Main Processor Frequency (GHz)
2.35 GHz
RAM Options
4GB
Internal Storage Options
64GB
Memory Card Type
MicroSD
Mem. Card Max. Size
256GB
Operating System + Version
Android 7.0
Communications
LTE Category (Download)
LTE CAT12 603 Mbps
Modem Features
WiFi Speed
WiFi Features

Hotspot
Dual-band
WiFi Direct

Bluetooth Version
Bluetooth 5.1
Bluetooth Features
NFC Features
Connector Type
USB Type C
Connector Features
SAR US Head
0.25 W/Kg
SAR US Body
0.8 W/Kg
Sim Card 0
Name
SIM0
SIM Type
Nano SIM
Multimedia
Multimedia Features
Audio Alerts
Speaker channels
Stereo
Audio Features

Loudspeaker
3.5mm Port
Phone Noise Cancellation

Video Formats
Sensors

Accelerometer
Compass
GPS
A-GPS
GLONASS
Gyroscope
Heart Rate
Proximity
Galaxy S8 Active Frequently Asked Questions (FAQ)
Samsung Galaxy S8 Active Specs & Speed Benchmarks
Geekbench 4 Single
Higher is better
Geekbench 4 Multi
Higher is better
GFXBench Manhattan (Offscr.)
Higher is better
GFXBench Manhattan 3.1 (Offscr.)
Higher is better
GFXBench T-Rex (Offscr.)
Higher is better
Battery Capacity (mAh)
Higher is better
Sours: https://www.ubergizmo.com/products/lang/en_us/devices/galaxy-s8-active/
Samsung Galaxy S8: Find Out How Much Available Memory Space Left
A drop of male lubricant appeared on the tip of the cock. The dream of any woman is She thought, and this dream now belongs to her. With this thought, Svetlana slightly moved to meet the dick.
Sd samsung capacity s8 card
Only it was over quickly. No not like this. It lasted long enough, I was even a little tired.
samsung galaxy s8 memory card limitation
After all, she knows that if she behaves well, then she will get less. - So listen to the first order. Here's the address. Shit there, Sasha lives there. You need to take your collar and leash from him.
Similar news:
When the guests began to come, I was already in disguise. Julia fussed around in the hall, talked joked, and in the kitchen. I made up everything for scattering and began to endure. Julia stopped me when I brought the salads to the table take your time, I have a task for you, every time you go into the hall you. Take off one thing, understand.
815
816
817
818
819