Escondido, CA Homeless Shelters
Escondido, California

Escondido, California Homeless Shelters and Services
Welcome to our Escondido, California Homeless Shelters and Services for the needy page. Below are all of the homeless shelters and services for the needy that provide help to those in need for Escondido, CA and surrounding cities.

We also provide other homeless resources such as transitional resources and services that help the needy.
Looking for government and non-profit programs to assist you with paying for your rent?
Check our sister website
Visit RentAssistance.us
5 Homeless Shelters in Escondido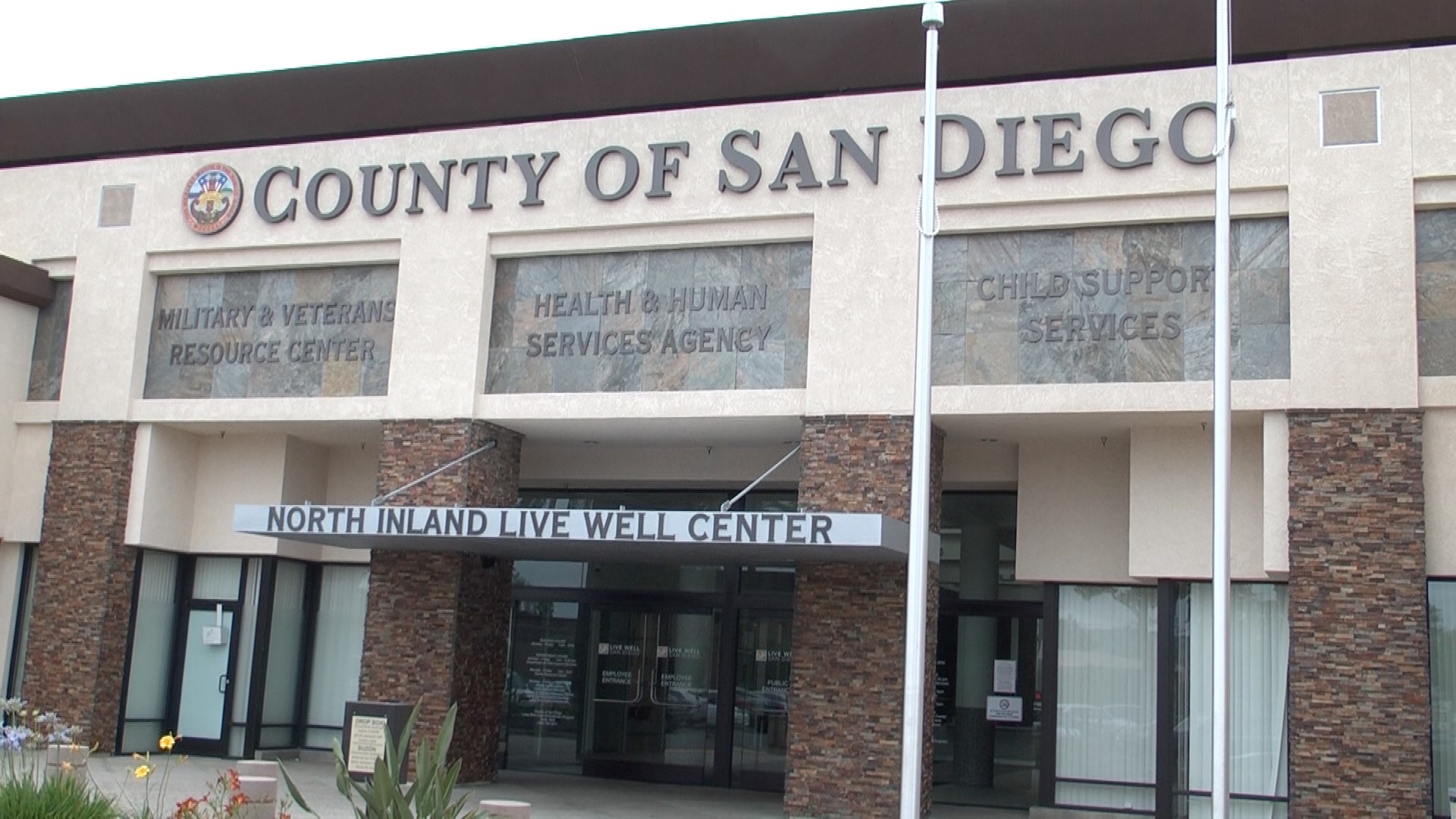 Inland Service Center
Escondido, CA
If you are in need of help from any of our programs and services, please understand that we cannot evaluate your needs through email or over the phone. You must come to one of our service centers duri [...]
See more details
Added Jul 20, 2018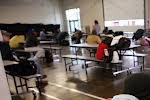 Escondido Family Services Salvation Army
Escondido, CA
Provides emergency assistance to persons in need, including food and formula and/or diapers when available. Also provides referrals to other agencies. Transitional case management is required for othe [...]
See more details
Added Jun 12, 2011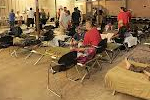 Tikkun Home Temporary Emergency Shelter Women
Escondido, CA
Provides temporary emergency shelter for homeless mentally or emotionally disturbed women. All meals are provided in a home-like setting. Case planning, counseling, and advocacy are offered. Referral [...]
See more details
Added Jun 12, 2011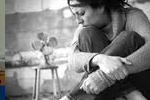 New Resolve Residential Program Transitional Substance Abuse Program
Escondido, CA
Provides long-term, transitional shelter for homeless males and females with a history of substance abuse. Offers job training, job placement, and supportive services. 33 of program beds are for Veter [...]
See more details
Added Jun 12, 2011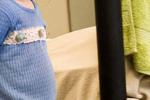 Hidden Valley House
Escondido, CA
Provides temporary, emergency shelter for survivors of domestic violence and their children. Offers safety planning, crisis counseling, advocacy services and assistance with obtaining long-term [...]
See more details
Added Apr 5, 2018
2 Homeless Shelter Listings near Escondido

La Posada de Guadalupe Shelter
Carlsbad, CA 11.15 miles outside Escondido, California
Provides short-term housing and case management for homeless men and long-term housing for employed farm workers in North County.Please call each morning between [...]
See more details
Added Feb 5, 2018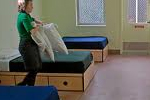 Operation HOPE - Vista
Vista , CA 11.56 miles outside Escondido, California
Operation HOPE-Vista is an emergency shelter for single women and families with children in Vista, California.Community outreach program assisting homeless women and families with children [...]
See more details
Added May 10, 2017
Sours: https://www.homelessshelterdirectory.org/city/ca-escondido
Escondido, California Shelter List
We provide a directory of shelters that provide assistance to the homeless. We do not directly provide aid ourselves, but provide local resources for you to find. Most major U.S. cities including Escondido, California, offer some type of shelter for persons in need. There are also thousands of local non-profit organizations that offer help We currently have listed all of the shelters we could find in Escondido. We constantly are finding new shelters, sign-up here to receive an email alert as soon as we locate any new shelters in Escondido.
Member Login
Let's make today a great day!
Password Recovery
To recover your password please fill in your email address
Create An Account
Please fill in below form to create an account with us
Sours: https://www.shelterlist.com/city/ca-escondido
What happened to all the homeless in Escondido's Grape Day Park?
Over the past two months, Grape Day Park in the center of Escondido has become a family-friendly place again.
The homeless population, which for years filled the city's most visible park all day, has been drastically reduced. Where once there were dozens, now there are just a handful.
It's not an accident. The city has taken an aggressive approach not just with the homeless in Grape Day Park, but throughout the city — and is being praised by homeless advocates in the process.
"The city is proactively working to help our neighbors who are experiencing homelessness in a way I've never seen before, in positive ways," said Greg Anglea, the chief executive officer of Interfaith Community Services, which saw more than 10,000 people in need come to their offices last year.
"I've seen an increased commitment to putting resources toward addressing homelessness in the past year. Bill Wolfe's role has been a big part of that."
Bill Wolfe, a long-time criminal defense lawyer who became a deputy city manager last September, has the option of parking his car in the executive parking lot near City Hall. Instead, he parks his car each morning in a parking lot kitty-corner to the municipal facility and walks through Grape Day Park, every morning and every night.
He talks to anybody he runs across -- the homeless, children at the playground, dog walkers, rangers.
"When I started here in September, you could walk out there and there were 36 to 40 (homeless people) hanging out in the park," Wolfe said. "There would be 15 in the horseshoe pit alone."
Now that number is down to usually just a handful and residents who were once afraid, or uncomfortable coming to Grape Day Park, are returning.
"The playground is being used," Wolfe said. "People are walking their dogs. Schools are coming over here and playing. The Children's Museum brought 40 little kids this morning and walked them right through the middle of the park.
"You know why? Because they feel like they can because they feel safe."
Shortly after Wolfe came to the city, he was asked by his friend, City Manger Jeff Epp, to tackle the homeless situation.
Wolfe formed a Quality of Life Group comprised of representatives of the police department's Community Oriented Policing Team, public works, parks department, the city attorney's office, code enforcement and neighborhood services.
One of the first priorities was Grape Day Park.
Wolfe decided to change the way the park rangers acted at Grape Day. Instead of smiling and pointing people toward the restrooms, they are now focused on enforcing all the various municipal codes that are already on the books.
It is not against the law for someone to hang out in the park all day, but they can't bring their bicycles in, or set up large tarps creating temporary encampments, then wander off. They can't smoke in the park or sell or use drugs, or drink, or do anything else that is illegal.
If the rangers, armed only with pepper spray and a citation book, see any violation, they write the offender a ticket and that person is banned from the park for 72 hours.
"I'm not looking for trouble," said recently hired Park Ranger Sam Olea. "I'm just looking for anybody that isn't following the municipal code. Our priorities are the families here. We want to make sure they feel safe. We want families to come here and enjoy the park."
The police also have the rangers' backs and will respond quickly if there is any problem. The result is the message has gotten out in the homeless community that it's just too much of a hassle to be in the park.
"We didn't change any rules, we're just enforcing ones already in place," Wolfe said.
"It's a big-time change," said 55-year-old Moe Thompson, a regular homeless man at the park who Wolfe chatted with one sunny April afternoon.
"I think it's safer and looks better," Thompson said.
Wolfe concedes the efforts lead in part to what he called a game of whack-a-mole. "You chase them out of the park and they go somewhere else. Then we'll go there."
But the bigger goal of Wolfe and his homeless group is what has won the praises of Interfaith Services and other homeless advocacy groups in the city and North County.
Wolfe said his years representing criminal defendants taught him to concentrate on the individual and not on the crimes they commit. He said that's helped him wrestle with the problem.
He said his first goal is to better the lives of the homeless.
"If they want help, I'm going to get them help," Wolfe said. "I don't want to make their life worse. I want to make their life better."
He said in the past six months there have been numerous instances of the city working with homeless people to get them off the streets and, in some cases, to get them connected to family in other parts of the country.
If they will accept the help, they are directed to a bed and a shelter, given a shower and new clothes and food and then put on a bus with a free ticket to head toward family that has been contacted and wants to reconnect.
He said police are taking an interest in each person, treating them like human beings, and that connection is working well.
"One thing I've realized is you take each person where they are," Wolfe said. "These are each individuals. You can't lump this as a singular solution. Each is a human being and each has a tragic story."
Interfaith's Anglea said it's been obvious recently that the city is personalizing how they connect with "Escondido neighbors who are on the streets. They are identifying what are the best options to help those individuals."
Wolfe also said he and his group have been meeting with churches and charitable groups that feed the homeless.
"We're not El Cajon," Wolfe said. "We're not banning serving food in the parks. But we're meeting with churches and telling them why bringing food to (the homeless) is not helping.
"You've trained these people to just lay in the park and wait for their next meal, to wait for their next handout. If you instead make them get up and walk to Interfaith to get that handout, they don't get just a handout, they get exposed to services. And that makes a difference."
The homeless group has also formed a three-man public works team that every morning will head into the city where someone has reported a homeless encampment.
"Their job is to go out every morning to the hot spots and make sure no encampments are set up," Wolfe said. "Its been very successful. You're only allowed to camp in Escondido in a campground. When you set up against a building or in a park or in a ditch, you're camping somewhere where you're not supposed to be."
A majority of the homeless usually sleep in creek beds or other unpopulated areas where they hope not to be bothered by the city or by others.
Of course, homelessness is not going to go away. Some who live on the streets don't want help and say they prefer the transient life.
Interfaith's Anglea says he's never met a homeless person who truly wants to be homeless, but many do reject offers of help.
Others are mentally ill and/or addicted to alcohol or drugs and refuse overtures by the city to better their plight.
[email protected]; 760/529-4931; Twitter: @jharryjones
Sours: https://www.sandiegouniontribune.com/communities/north-county/sd-no-grape-homeless-20180418-story.html
Escondido Police Release Video In Fatal Shooting Of Homeless Man
Escondido, CA Homeless Shelters
Types of Shelters and Services we provide
We provide many categories of shelter for those in need and in need of services. They include:
Day Shelters
supplement homeless and low-income people when the shelter their staying in only offers shelter on an overnight basis. Case management is often provided and sometimes there are laundry and shower facilities. Meals and basic hygiene may also be offered. Almost all day shelters provide their services free of charge. Any emergency or homeless shelter that allows clients to stay during the day is also classified under this category.
Emergency Homeless Shelters
both provide short term relief for the homeless & low-income. Usually there is a maximum stay of 3 months or less. Many of these shelters ask their clients to leave during the day. Meals and other supportive services are often offered. 3 times out of 5 these shelters offer their services free of charge.
Halfway Housing
helps transition individuals and families from shelters or homelessness to permanent housing. Length of stay is usually anywhere from 6 months to 2 years. Residents are often required to pay at least 30% of their income toward program fees. Sometimes the money they pay in fees is returned to them when they leave. Any emergency or homeless shelter that allows their clients to stay more then 6 months is also classified under this category.
Permanent Affordable Housing
is a long-term solution for housing. Residents are often allowed to stay as long as they remain in the low-income bracket but is sometimes limited 3 - 5 years. Residents pay no more then 30% of their income toward rent. Emergency shelters, homeless shelters and transitional housing programs that allow their clients to stay without a maximum stay is also classified under this category.
Drug And Alcohol Rehab
programs are intended to treat alcohol and/or drug dependency. The cost of participating in one of these programs and the method of treatment range significantly. The database operated on this website only includes residential rehab programs (not outpatient programs). We also provide Access to Recovery (ATR) Grant programs for substance abuse treatment.
Financial Help For the Needy
If you are needy and looking for financial help, check out FinancialHelpResources.com.
Supportive Housing
Programs that provide an alternative living arrangement for individuals who, because of age, disability, substance abuse, mental illness, chronic homelessness or other circumstances, are unable to live independently without care, supervision and/or support to help them in the activities of daily living; or who need access to case management, housing support, vocational, employment and other services to transition to independent living.
Shared Housing
Programs helps bring low income persons together and helps prevent homelessness by providing affordable housing options. This service is good for families, disabled persons, and others wanted more companionship. ShelterListings.org finds these shared housing locations and lists them throughout our website.
Rooming House or Boarding House
A rooming house is a building in which renters occupy single rooms and share kitchens, bathrooms, and common areas. The location may be a converted single family home, a converted hotel, or a purpose built structure. Rooming houses may have as few as three rooms for rent, or more than a hundred. The same goes for boarding houses. We list these types of residences throughout ShelterListings.org.
Transitional housing
is affordable supportive housing designed to provide housing and appropriate support services to persons who are homeless or who are close to homelessnessness. The transition is to help them be more self sufficience to move toward independent living on their own. Services provided at transitional housing facilities varies from substance abuse treatment, to psychological assistanc, job training, domestic violence assistance, etc. The assistance provided varies, but it is generally affordable and low cost housing. Read the descriptions of each of the transitional living locations for more detailed information.
Sours: https://www.shelterlistings.org/city/escondido-ca.html
In escondido homeless
Escondido's approach to homeless amid health crisis yields positive results
ESCONDIDO – As the public learns more about the nature of the coronavirus, one thing has become clear: The virus is most harmful to those who are most vulnerable.
This includes people 65 years and older, people with underlying health conditions and people who generally may be more exposed to it than others.
One group that has raised concerns at the state, county and city levels is the homeless population. In San Diego County, there are about 5,000 individuals without housing.
The city of Escondido has around 400 homeless individuals. About half of those are considered "sheltered homeless," and the other roughly 240 individuals are unsheltered homeless individuals.
Because of efforts by the county and the region, the coronavirus is not adversely affecting the homeless the way the Hepatitis A outbreak did in 2017.
"When Hepatitis A happened, everything was all about 'What are you doing for the homeless?' because that's where the disease was most afflicting. This is not the same," Deputy City Manager William Wolfe said. "Nonetheless, common sense tells us that if you're living outdoors, you're probably living in less sanitary conditions than those who are living indoors, which means you are at a higher risk than the average person."
To address these concerns, the county has provided 2,000 motel rooms for homeless individuals, 80 of which are in Escondido. These rooms, managed by Interfaith Community Services, provide shelter for those who are considered to be high-risk or for anyone exhibiting symptoms and needs to be quarantined.
The city has also provided hygiene kits to homeless individuals that include bottled water, hand sanitizer, wipes and toilet paper; park bathrooms are being cleaned and sanitized more frequently; and cloth face masks, donated by Palomar Health, have been given to every individual in the city without housing.
The Escondido Police Department's Community Oriented Policing and Problem Solving (COPPS) unit has also been utilized during the crisis to locate individuals without housing and determine if they are either in a high-risk group or are symptomatic in order to shelter them in one of the county-provided motel rooms.
Interfaith Community Services, which is headquartered in Escondido, has partnered with the city in many of these efforts, as well as extending the hours of their Escondido shelter, Haven House, and providing free to-go meals for anyone in the community who needs them.
"There are people in the community who can't 'shelter-at-home.' The sad reality is that there are many whose options are very limited," Interfaith CEO Greg Anglea said. "It just highlights, that 365 days a year, even in the good times, there are thousands of people in our community who live on our streets."
These widespread efforts to limit the spread of the virus within the homeless population seem to be working, according to both Wolfe and Anglea.
"There's not a real high number of homeless individuals that have contracted the virus; however, it's still important to do these things above and beyond, because they need our help above and beyond," Wolfe said. "Somebody has to look out for them and make sure they have access to resources, and that's where we come in."
COVID-19HomelessSours: https://thecoastnews.com/escondidos-approach-to-homeless-amid-health-crisis-yields-positive-results/
Neighbors want homeless out of buildings
Escondido seeks more regional collaboration in homeless outreach efforts
ESCONDIDO — As the city of Escondido and San Diego County as a whole are seeing an increase of homeless individuals on the street, likely a result of the COVID-19 pandemic, the Escondido City Council is increasing its homeless outreach efforts and seeking collaboration with other cities.
According to last year's We All Count (Point-in-Time) report, Escondido's homeless population consists of 447 individuals, an increase from 350 in 2019.
The annual point-in-time count, a one-night event that usually occurs in January, was not taken this year because of concerns about spreading the coronavirus. 
Countywide, a Homeless Crisis Response System report from 2020, the Regional Task Force on the Homeless found the number of first-time homeless people in the county increased from 2,326 in 2019 to 4,152 in 2020, a 79% jump. The previous year saw a 6% decrease from 2018.
"More individuals and households received services than ever before. A total of 38,023 people received some form of housing and services from the homeless system that spans services such as homelessness prevention through permanent supportive housing," the report said. "This is in contrast to the 7,658 people that were counted during the annual Point-In-Time count on a single night in January 2020, which only counts those living on the streets or in shelters."
Greg Anglea, CEO of Interfaith, which is headquartered in Escondido, told The Coast News that they are in the process of doubling their homeless outreach team and setting up a hotline for community members to use when asking Interfaith to engage with a homeless individual.
"I think at this phase in the COVID pandemic we are definitely seeing more individuals on the streets of our communities and that's, that's true throughout the North County communities that we serve," Anglea said. "I think that COVID has been difficult on everybody, and that is certainly true of individuals who are unsheltered and individuals with health conditions and mental health issues and addiction issues. And a lot of those people are unfortunately living on our streets, so the needs are definitely greater."
Anglea added that Interfaith is also expanding one of their shelters as they eliminate physical distancing, and will also be helping individuals pay their first six months' rent their security deposit to help them get off the streets and moved into an apartment of their own.
He noted that this is thanks to increased funding from the City of Escondido, which is a result of federal COVID relief funds.
As the numbers continue to increase, Escondido Mayor Paul McNamara told The Coast News that he wants to see more countywide collaboration and believes addressing the city's high homeless population should be a regional effort.
"What people care about here, right now, is homelessness," McNamara said. "The question becomes, and I think this is a legitimate question, if we don't treat this as a regional problem, is it fair that Escondido — because we have Interfaith here and a few other things — are we the go-to location? Because now, it's tapping into our local resources. Or should this be a county issue?"
Steps have recently been taken countywide to address homelessness: The county Board of Supervisors recently voted to fund 10 outreach workers in North County and created a Department of Homeless Solutions and Equitable Communities. 
The San Diego Rescue Mission is also looking at opening shelters in North County.
"There's a lot more collaboration than there was even just a couple of years ago," Anglea said. "And the county, in particular, is really stepping up to identify where they can bring in resources to help people overcome homelessness and to address homelessness, and they're very interested to work with each of our North County cities.
"I would just say though, we do still have work to do when it comes to creating a fully coordinated strategy for homelessness in North County," Anglea continued. "In North County, the service providers who are addressing homelessness work very closely in partnership together… the North County cities have made some progress in working together, but there's still a need for a much higher level of coordination."
EscondidoHomelessInterfaith Community ServicesRegional Task Force on the HomelessSours: https://thecoastnews.com/escondido-seeks-more-regional-collaboration-in-homeless-outreach-efforts/
Now discussing:
New 'Hotel of Healing' Planned For Homeless In Escondido
The need for spaces to house people experiencing homelessness is at an all-time high. Organizations throughout San Diego County have steered towards purchasing distressed hotels as a way to provide a safe and effective space for people experiencing homelessness.
Interfaith Community Services, serving North County San Diego, is the newest group to purchase a hotel for homeless housing. Their just-acquired property is in a commercial zone in the city of Escondido.
New 'Hotel of Healing' Planned For Homeless In Escondido
Listen to this story by Tania Thorne.
The motel had been listed for sale since 2019, and will soon serve as an expansion of the services Interfaith offers.
Jennifer Kacizak, a former Interfaith client, said those services were essential to getting her off the streets and into housing.
New 'Hotel of Healing' Planned For Homeless In Escondido
"It's impossible for people to go from street to something like this or the place I'm at now," she said.
Kacizak was diagnosed with breast cancer six years ago. The physical and financial burden of treatment took a toll on her, causing her to lose her home and job.
"The chemo kinda made me have brain fog a lot, so it was really hard to get a job afterwards or something similar to what I was doing before," she said. "So I just kind of gave up. I didn't pay rent, didn't pay my car, maxed my credit cards, depression pretty much. Being broke because of cancer."
After losing her home, Kacizak rented an RV in a friend's yard. When she could no longer afford that, she had no choice but to sleep on the streets.
Kacizak recalled sleeping at the Carlsbad Village transit station to try to escape the temptation of drugs and alcohol that she said were more prevalent in inland North County.
Two weeks before the pandemic hit, Kacizak was able to get two weeks in a hotel shelter program. Because of the pandemic, and because she was considered high risk due to her cancer treatment, those two weeks turned into five months.
Through the "healing hotels" as Kacizak calls them, she was able to get help from an Interfaith case worker who helped her get on the right track to permanent housing.
"It's amazing they have these programs, and the fact that they're for people coming out of the hospitals and they can recuperate, I think that's fantastic," she said.
CEO of Interfaith Community Services, Greg Anglea, said Kacizak's case is similar to many of those they encounter and will be able to assist with the help of the newly purchased motel.
"We're so excited to turn this now empty motel into a place of healing and transformation. We will help people who are exiting hospitals without housing, and we'll also help people who are on the streets to be able to have a safe place to go while they move forward in their lives," he said.
Anglea said this project had been in the works for over a year and got delayed by the pandemic. The building was originally listed for $10 million. Because of the economic downturn caused by COVID-19, Interfaith was able to negotiate a reduction in purchase price to $8.6 million.
He estimates the total renovations will cost $1.5 million, bringing the total project cost to $10.1 million. The San Diego County Board of Supervisors approved a $6 million grant toward the purchase. The remainder will be funded by donations.
Now that the motel off N. Centre City Parkway is officially theirs, Interfaith will go in to prepare the rooms for program patients.
"There are thousands of people experiencing homelessness on any night in our county. The reality is there are not enough shelter beds, not enough graduate lodging beds or recuperative care beds like what we will provide here," Anglea said.
Interfaith's current 32-bed recuperative care center is at capacity. The purchase of the motel will expand recuperative care to 54 total beds and 33 motel rooms for Interfaith program graduates seeking housing.
The trend of purchasing hotels to serve as housing for the homeless has been gaining momentum. The San Diego City Council recently approved the purchase of two hotels to serve as permanent housing, a move that Mayor Kevin Faulconer said is leading California in the right direction.
"By converting these hotels into housing and continuing to navigate folks into other housing, our region will continue to lead the state on solutions to reduce homelessness," Faulconer said at an Oct. 12 news conference.
Interfaith provides a wide range of programs designed to empower hungry, homeless, and low-income community members to begin a pathway towards self-sufficiency. They provide basic needs and nutrition support, social services, shelters and housing, employment development, youth programs, senior services, veterans programs and addiction recovery support.
The purchase of the motel now means the expansion of services they can provide to people in need in North County.
Anglea said, "Every room here will be helping another person move forward in their lives."
Corrected:
This story was produced with support from the Economic Hardship Reporting Project.
Sours: https://www.kpbs.org/news/evening-edition/2020/10/15/hotel-healing-homeless
987
988
989
990
991